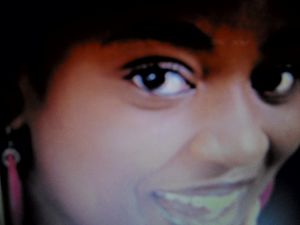 Born the 5th of december 1983 in Toronto, State of Ontario, Canada Jackie Appiah Aygemong is a ghanaian actress. She is the last of five children and has spent her childhood in Canada. She has left Canada when she was 10 years old for going to Ghana with her mother. Her father Kwobena (the Young brother of the famous lawyer Kumasi) stay in Toronto.
Jackie begun his carrer with Majid Michel in the TV show "Thnigs we do for love" where she played Enyanem Blogagee. Jackie remenbers herself that she was very shy before acting. She appears the first time in the "Divine love" movie produce by Venus film productions where she played Kate. She said "I was shy but people didn't notice it". Now she isn't shy anymore.
Jackie thinks that she has played her best character in the film "Mummy's daughter" produce by Venus film productions. The film speaks about the bartel's family. She says too that the nigerian film industry (Nollywood) has changed and she perfoms in many commercial films and publicity specially agains AIDS. She recieves the award of the best actress and of the best supporting role in the African Movie Academy Awards 2010 and 2007. She was nominated too in these two categorys in 2008. The next challenge of Jackie Appiah Aygemong will be to perform with Joseph Akahome in the first Nollywood 3D's film.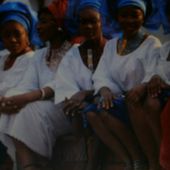 Nollywood - artetcinemas.over-blog.com
Nollywood est un néologisme (mot nouveau) formé par la fusion de deux mots existants : le &N& de Nigéria et le &ollywood& de Hollywood. Ce mot évoque l'importance du cinéma au Nigéria. Les ch...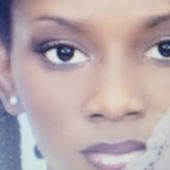 Geneviève Nnaji - artetcinemas.over-blog.com
L'actrice Geneviève Nnaji voit le jour le 3 mai 1979 à Mbaise dans l'Etat d'Imo au Nigéria. Quatrième dans une famille de huit enfants elle grandit à Lagos la capitale économique du pays. Ses...
http://artetcinemas.over-blog.com/2014/09/genevieve-nnaji.html
2014 Copyright. All Rights Reserved. The Sponsored Listings displayed above are served automatically by a third party. Neither the service provider nor the domain owner maintain any relationship ...
Jackie Appiah: 10 Undisclosed Facts You Should Know
Jackie Appiah, born on December 5, 1983 is an award winning Canadian born Ghanaian actress known for roles in such films as "The Perfect Picture" and "Mummy's Daughter." has received countless ...
Jackie Appiah on iROKOtv | Number One Home For Nollywood & Ghanaian Movies
Jackie was born on the 5th of December, 1983 in Canada. She started her schooling in Toronto, Canada. At the age of ten, she moved backed to Ghana with her family and went to Faith Montessori. From
Pour être informé des derniers articles, inscrivez vous :