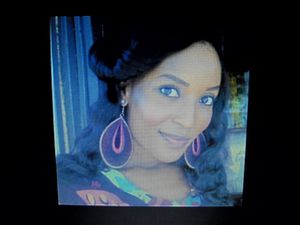 Born the 9th of July 1986 Olaide Olaogun in Lagos Nigeria is an actress, a tv introducer and a top model who has worked Under the direction of several directors like : Bimba Akintola, Olé Jacobs, Funke Akindele, Ramsy Noah, Kola Ikeagwu, Jide Kosake, Kalinde Bankole and Kunle Afaloyan. She succeeded to Genevieve nnaji for represneting Lux in several campaigns of publicity organised by Unilever betweeen 2007 and 2008.
During her childhood she recieves an education based on freedom but their parents have insisted to developp her inclination for reading. And when she began to become an actress her parents has given a Financial help. She has followed studies at the African Church Model College Ifo where she become vice - president of the Press Club of the school and won several beauty awards (Miss Royal Crown 2003). After her graduation she started to study computers and a career of top model for the juice fruit Fumman and the Wole Ademuya Productions.
In June 2005 she decided to become an actress. She begins to performin the soap opera "Omuye"of Antar Laniyan.Where she plays Rachel. After she acts in several most important characters (Juliet in "Anewyang" of Antar Laniyan, Toya in "Elula Tofaya" of Saheed Balogun).During their free time she goes back to the University of the State of Lagos and succeed to have a degree in English.
In 2009 she performs the most important character of all of her career in "Atekinha" of Aleja. This film speaks about a raped girl. This girl should fight against the indifference and against the rapist protected by the authorities. Olaide wants to show the condition of these women because the rape is an important phenomenon in Africa.
In 2010 she gave two directions to her career. First she performed in "Hands of a stranger" of Antar Laniyan and "The promise" of Hannah Adulije. She recieved the award of best actress in TIMA Awards 2010 for this film. Second she created "The Souls Sisters Show" with Kakinde Bankole and Sylvia Udeagu. This show performed in many tv shows and the three members would be nominbated in 2009 and 2010 as best tv introducers. The critics of the nigerian tv considers this show as one of the best of the nigerian tv.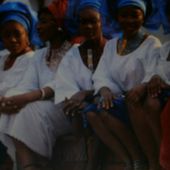 Nollywood - artetcinemas.over-blog.com
Nollywood est un néologisme (mot nouveau) formé par la fusion de deux mots existants : le &N& de Nigéria et le &ollywood& de Hollywood. Ce mot évoque l'importance du cinéma au Nigéria. Les ch...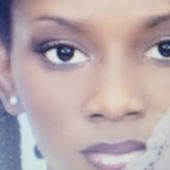 Geneviève Nnaji - artetcinemas.over-blog.com
L'actrice Geneviève Nnaji voit le jour le 3 mai 1979 à Mbaise dans l'Etat d'Imo au Nigéria. Quatrième dans une famille de huit enfants elle grandit à Lagos la capitale économique du pays. Ses...
http://artetcinemas.over-blog.com/2014/09/genevieve-nnaji.html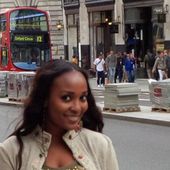 olaide olaogun (@olaogun_olaide) | Twitter
The latest Tweets from olaide olaogun (@olaogun_olaide). LUX AMBASSADOR 2008..ACTRESS...MODEL...PRESENTER..WORKING CLASS....CEO Zero3Hub (WEB IN PROGRESS) Nigeria: http://t.co/r5XjkgD8HC. Lagos ...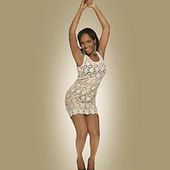 This article has multiple issues. Please help improve it or discuss these issues on the talk page . Olaide Omolola Olaogun /pronounced "or-lie-day, or-more-law-lar, or-lar-oh-goon"/ (born 9 July ...
Pour être informé des derniers articles, inscrivez vous :