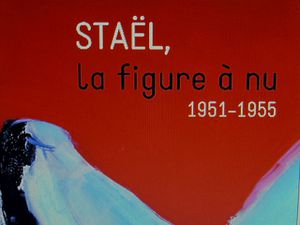 Musée Picasso, Grimaldi Castle, square Mariejol 06600 Antibes, open all the days except mondays, closed the 1st of january, the 1st of may, 1st of november and the 25th of december, open 16th september to 14th june (10 to 12 am / 14 to 18 pm) and also the 15th june to 15th september (10 to 18 pm), each august the museum his open until 20 pm (wednesday, friday), the price : 6 €, reduce : 3 €,open free each "Nuit des musées" and "Journée du patrimoine", phone : 04.92.90.54.20 / 26.
The musée Picasso formely the château Grimaldi at Antibes is built on the fondations of the ancient fondations of the greek town of Antipolis. Antibes is a resort town in the Alpes - martimes departement of southeastern France near the Mediterranean sea. In 1608 the France has bought the castle and in 1792 it became the city hall of the city of Antibes. The castle was known as the Grimaldi museum in 1925. The famous painter Pablo Picasso spent six months in 1946 inside the castle and has donated several paintings, drawings, ceramics and etching like "La chèvre" ou "La joie de vivre"). In 1966 the museum became the museum Picasso. It was the first museum dedicated to an artist in the world. Today the collection totals 245 works of Picasso.
For the centarian of his birth the museum of Picasso and the Comité Nicolas de Staël organise together an exposition about the naked persons and the faces painted by Nicolas de Staël. This exposition is the second organised about the work of de Staël in France after the one in the museum of modernart Andre Malraux at le Havre. Born the 4th of january in Saint - Petersbourg dans died the 16th of marz 1955 in Antibes Nicolas de Staël is a french painter who belongs to the Holstein - Staël family. His career started in 1940 and finished in 1955. During that time he has realised a thousand of paintings influenced by Matisse, Cézanne, Van Gogh, Braque, Soutine. All his life he has refused to be labeled like Braque because his peinting is in constant evolution. In th biginning the colors were very dark but in the end they are very shiny. His style of painting can't be classified in any schools of painting.
In the biginning of the fifties everything seems to be good for Nicolas de Staël. His paintings are more colorful and he has concluded an important agreement with Paul Rosenberg a man who owns one of the most important art gallery in New - York. Rosenberg know several important persons who are ready to put a lot of money for buying a lot of his paintings. Nicalos de Staël has founded a new inspiration after listening modern music and jazz. He wants to try to paint the naked persons. For him it's something new but he has falled in love for a woman he has met in 1951.
Jeanne Mathieu is a married woman and she leaves near the city of Nice. His passion for Jeanne is very high and has many conséquences on his work. For being near Jeanne he rents an appartement in Antibes but lives there without his family. He changes his ways of painting and use pads for applying the colors. He realises a lot of paintings with Jeanne nacked. But the critics don't appreciate his new way of painting and they are sceptical about his naked paintings. Nicolas de Staël falls in a terrible fear and when Jeanne refuses to go to a date he thought that everything was over between them. Two days later he kill himself.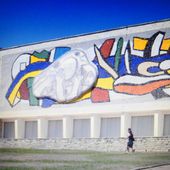 John Armleder - artetcinemas.over-blog.com
Exposition temporaire John Armleder du 28 juin au 6 octobre 2014, chemin du Val de Pôme, 06.410 BIOT, ouverte tous les jours sauf le mardi, le 1er janvier, 1er mai, 25 décembre, de novembre à avril
http://artetcinemas.over-blog.com/2014/09/john-armleder.html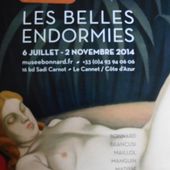 Les belles endormies - artetcinemas.over-blog.com
Musée Bonnard, 16 boulevard Sadi Carnot, 06110 Le Cannet, tél. 04.93.94.06.06, ouvert de 10 h - 20 h / Nocturne le jeudi jusqu'à 21 h, de 10 h - 18 h à partir du 1er octobre / Nocturne le jeudi...
http://artetcinemas.over-blog.com/2014/10/les-belles-endormies.html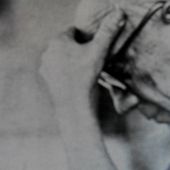 David Douglas Duncan, art exposition - artetcinemas.over-blog.com
Exposition David Douglas Duncan in the Musée Picasso d'Antibes, 16 september 2014 until 8 mars 2015, Château Grimaldi Place Mariejol, 06600 Antibes, tél. 04.92.90.54.20 / 26, open every days except
http://artetcinemas.over-blog.com/2014/12/david-douglas-duncan-art-exposition.html
Fondé sur l'ancienne acropole de la ville grecque d'Antipolis, castrum romain, résidence des évêques au Moyen Âge (de 442 à 1385), le château Grimaldi fut habité à partir de 1385 par la fa...
Pour être informé des derniers articles, inscrivez vous :