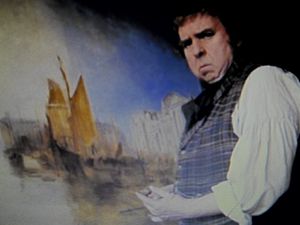 Biopic, Drama directed by : Mike Leigh, cast (in credits order) : Timothy Spall, Paul Jesson, Dorothy Atkinson, Marion Bailey, Ruth Sheen, Karl Johnson, Sandy Foster, Amy Dawson, Lesley Manville, Martin Savage, Richard Bremmer, Niall Buggy, sceenplay : Mike Leigh, original music by : Gary Yershan, producer : Georgina Lews, co producer : Michel Saint - Jean, Molte Grussert, delegated : Norman Meray, executive : Danielle Brandon, picture : Dick Pope, electrical crew : Jan Gregory, art direction : Dan Taylor, casting by : Nina Gould, production management : Sarah Mc Bride, Polly Duvall, first assistant director : Jack Robertson, second assistant director : Ben Howard, third assistant director : Danni Lizaitis, Tom Reynolds, press : Jérôme Jousseaux, Mounia Wissinger, Matthieu Rey, production companies : Film 4, Facto Features, Lipsyone Productions, Thin Man Films, Xofa Productions, distributor : Diaphana Films.
Born in 1775 and died in 1851 Joseph Mollard William Turner is one of the most famous british painter. He is called "le peintre de la lumière" because he likes lights games and succeeded to recreate them in his paintings. He is considered as the first impressionnist and he has travelled all over Europe for finding the inspiration. The director Mike Leigh has a personnal relationship with paintings because one of his ancestors was a painter.
In the cast the first character belongs to Timothy Spall. Spall has always performed in fifth Mike Leigh's film. Mike Leigh loves to work with the same actors and actresses in this films (Dorothy Atkinson, Marion Bailey, Lesley Manville, Martin Savage, Ruth Sheen, Paul Jesson) and with the same technical crew (Georgina Lews, Dick Pope, Jan Gregory, Gary Yershan). The shooting has begun in London and has continued in Cornouailles city of Kingsand, to castle of Petworth House, until west Sussex, South of Yorkshire, Bedforshire and Hertfordshire.
Mike Leigh has introduced is film at the last Festival of Cannes. It was the fifth time he does like that after "Naked" (1993), "Secrets and lies" (Palme d'or 1996), "All or nothing" (2002) and "Another year" (2010). The actor Timothy Spall recieves le prix d'interprétation masculine and he recieves after that an European film award.
In "Mr Turner" the director Mike Leigh show us the last twenty five years of the William Turner's life. He explains his art in three differents ways to the spectator. First we can see the painter in private. Turner is absorbed by his work. He walks all over the british country for finding the best landscape and the best light too for his paintings. The actor Timothy Spall has said to the journalists that he has looked for some informations and has taken many lessons of painting for performing. The painter Turner isn't like a romantic hero. When he walks in the british landscape or into the city of London he makes himself ridiculous. He thinks only to the painting and isn't attracted by people all around him. He leaves with his father and a maid. He seems to be brutal with the maid and with his ex wife too because he speaks with some grunts. His grunts are may be his way for showing the emotions who stay inside himself but nobody likes that.
Turner is a well known painter and he has to be judged by the critics. Technicaly he has learned and understood the work of all the artists and succeeded to find his own way of painting but he always stay as an original among the painters. He doesn't have good relationships with other artists. Some of them ask him advises or critics about their work. But some other laught about his personnality and his work. Queen Victoria herself belongs to the persons who doesn't really understand the depht of the Turner's work. Wounded by this indifference Turner prefer to take the boat for crossing the channel towards his great friend Mrs Booth.
The meeting between Turner and Mrs Booth is something very important for Turner. Mrs Booth helps him to become more humanized. With Mrs Booth he can really express his own sensibility. To the contrary of the other persons he knew before Mrs Booth is a cute and quite person. She gave him the love that he never succeed to have with his psychological insane mother and with his ex frivolous wife. Mrs Booth has given him the serenity and looked at him until his death.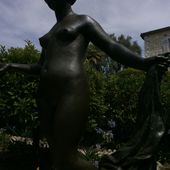 Renoir archives intimes - artetcinemas.over-blog.com
Le retour aux Collettes&, exposition au Musée Renoir de Cagnes - sur - mer du 17 mai au 18 août 2014. L'exposition résulte d'une collaboration entre la ville de Cagnes - sur - mer et l'associati...
http://artetcinemas.over-blog.com/2014/07/renoir-archives-intimes.html
Mr. Turner - Wikipedia, the free encyclopedia
This disambiguation page lists articles associated with the title Mr. Turner. If an internal link led you here, you may wish to change the link to point directly to the intended article.
11 wins & 29 nominations. See more awards " Mr. Turner explores the last quarter century of the great if eccentric British painter J.M.W. Turner (1775-1851). Profoundly affected by the death of his
Mr. Turner. 5,787 likes · 209 talking about this. Coming soon to cinemas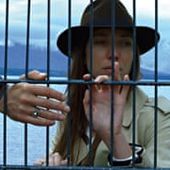 Mr Turner | Film | The Guardian
Jean-Luc Godard's cryptic 3D film narrowly beats Boyhood in National Society of Film Critics' poll for 2014, with best actor award for Mr Turner's Timothy Spall
Pour être informé des derniers articles, inscrivez vous :