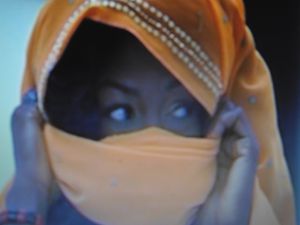 Born the 30th of may 1980 into a military family in Afo local governement area, Benue State in central Nigeria Susan Peters is a nollywood actress. During her childhood her family moved around Nigeria and it explain why she speaks well several nigerian languages. She has becomed to be educated in the airforce nursery and after she has gone to the airfoce college in Wure near Abuja. She is graduated in computer since 1998 and graduated too in TV and films since 2002. These two graduations and her expérience as top model help her for modelling in many tv commercial publicities for companies like Fidelity Bank, Bank PHB, Golden Penny Pasta, UHF Long Life Milk, Haemann Blood Tonic and Finbank. But she always refuses to perfom without any clothes or in hot love scenes. She is very discrete too about peronnal life like we can see into the interview she has given to Chioma Gabriel for the Showtime People Magazine in 2014.
She performs in fifty movies from "Wasted effort" (2002) where she played Marie Ayoade to "Scarie Life 1, 2, 3, 4" (2011) where she is Natasha. 2011 was the great year of her career. She won the Afro Nollywood Best Actress, the NAFCA (Nollywood and African Film Critics Award), the BON (Best of Nollywood) supporting actress for "Bursting out" a movie of Desmond Elliot and Daniel Ademinakon. In this film she performs with Genevieve Nnaji, Majid Michel and Desmond Elliot. In december 2011 she made the cover of the most famous arts and culture magazine Zen.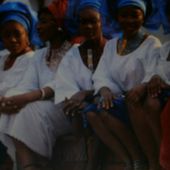 Nollywood - artetcinemas.over-blog.com
Nollywood est un néologisme (mot nouveau) formé par la fusion de deux mots existants : le &N& de Nigéria et le &ollywood& de Hollywood. Ce mot évoque l'importance du cinéma au Nigéria. Les ch...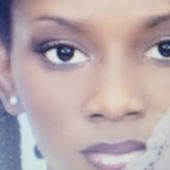 Geneviève Nnaji - artetcinemas.over-blog.com
L'actrice Geneviève Nnaji voit le jour le 3 mai 1979 à Mbaise dans l'Etat d'Imo au Nigéria. Quatrième dans une famille de huit enfants elle grandit à Lagos la capitale économique du pays. Ses...
http://artetcinemas.over-blog.com/2014/09/genevieve-nnaji.html
Directed by Daniel Ademinokan, Desmond Elliot. With Desmond Elliot, Nse Ikpe-Etim, Majid Michel, Genevieve Nnaji.
Pour être informé des derniers articles, inscrivez vous :