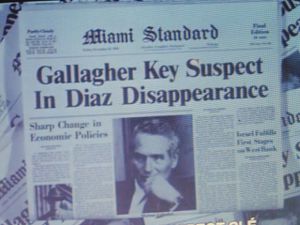 Drama, Romance, directed by : Sidney Pollack, writting crédits : Kurt Luedtke (written by), David Rayfield (uncredited), cast (in crédits order) : Paul Newman, Sally Field, Bob Balaban, Melinda Dillon, Luther Adler, Barry Primus, Josef Sommer, John Harkins, Don Wood, Wifford Brimley, Annie Ross, produced by : Sidney Pollack (Producer), Donald L Schwary (executive producer), original music : Daver Grasier, cinematography by : Owen Reizman, film editing by : Sheldon Kahn, production design by : Terence Marsh, set decoration by : John Franco Jr., costume design by : Bernie Pollack, makeup department (hairstylist) : Terri Cannon, Dan L. Cash, Dorothy J. Pearl, production management : Ronald L Schwary, second unit director and assistant director : Rafael Elartegui, David Mc. Gilbert, Art department : Edward Aime, sound department : Neil Burrow (soiund editor), Gordon Davidson (supervising sound editor), Robert E Reich, Chester Slamska (sound editor), camera and electrical department : John Stenner, Robert Hahn, costume and wordrobe departement : Robert M, Rita Salazar, editorial department : Lois Freeman (associate editor), Joe Mosca (assistant editor), music department : Elsa Blangsted (music editor), transportation department : Gerald M Malen, other crew : Wilma Grascadden - Gahret (script supervisor), Patricia Matzdorff (production coordinator), production companies : Columbia Pictures corporation, Mirages entreprises.
"Absence of malice" is a clause who protects the american journalists. Created in 1965 it gives to the press a great impunity in the inquiries for protecting the anonym sources. But this clause has involved several déviations. For exemple a journalist has recieved the Pulitzer Prize for a book who speaks about a young black child. In this book the journalist says that the child is a drog addict but eveything was wrong. The story of this lie has inspired the screenwriter Kurt Luedtke for writing the script of "Absence of malice". In this movie Sidney Pollack show us the manipulations of some journalists specialized in scandals. These journalists are only preoccupieded by denoncing not by explaining and for becoming stars not for doing their job.
The journalist Megan Carter is a young and ambitious woman who works in the "Miami Standart". She is persuaded to have a scoop about the disappearance of Diaz a trade union leader. In a an article published page one of the paper she gives the name of the man who is responsible of the Diaz disappearance. It's Michaël Colin Gallagher. He seems guilty because his father was an alcool trafficker and his uncle is one of the Miami godfathers.
But Michaël Colin Gallagher is innocent and Megan Carter is ready to do everything for having a scoop. Megan Carter ignores that she has been manipulated by the FBI. The FBI wants to compromise Gallagher for imposing him a collaboration with the federal agents. A testimony of a Gallagher childhood girlfriend disculpates Gallagher. When the trade union leader has dissappeared they where together in Atlanta. She was pregnant and asked Gallagher to drive her to the hospital for having an abortion.
As journalist Megan Carter thinks that she has to tell everything to the public. So she writes an article who included the fact that Gallagher was in Atlanta for helping a chilhood girlfriend durind an abortion. This article proves that Gallagher is innocent but it has bad consequences for the Gallagher's girlfriend. This woman belongs to a very catholic family and works in an ecclesiastic institution. Few days after she kills herself. Gallagher is very shocked by the death of his girlfriend. He is resoluted to fight for her memory. Then he goes to manipulate the prosecutor, the journalist and the man who lead the inquiry Inside the FBI. At the end he will show what these persons really are.
After "the shoot horses, don't they ?" (1969), "The way we were" (1973) and "the three days of the condor" (1975) Sidney Pollack critizes the fourth american power : the press.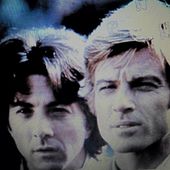 The men of the president - artetcinemas.over-blog.com
Thriller directed by Alan J. Pakula, cast : Robert Redford, Dustin Hoffman, Jack Warden, Martin Balsam, Hal Holbrook, Jason Robards, Jane Alexander, Meredith Baxter, Ned Beatty, Hugh Sloan Jr ...
http://artetcinemas.over-blog.com/2014/12/the-men-of-the-president.html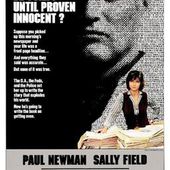 Absence of Malice is a 1981 American drama film starring Paul Newman, Sally Field, and Bob Balaban, directed by Sydney Pollack. The title refers to the legal definition of libel defamation, and is ...
Directed by Sydney Pollack. With Paul Newman, Sally Field, Bob Balaban, Melinda Dillon. When a prosecutor leaks a false story that a liquor warehouse owner is involved in the murder of an union ...
Screen legend, superstar, and the man with the most famous blue eyes in movie history, Paul Leonard Newman was born in January 1925, in Cleveland, Ohio, the second son of Theresa (Fetsko) and Arthur
Sally Margaret Field was born in 1946 in Pasadena, California, to actress Margaret Field and salesman Richard Dryden Field. Her parents divorced in 1950 and her mother then married stuntman Jock ...
Pour être informé des derniers articles, inscrivez vous :