Biopic, Drama, directed by : Ava DuVernay, written credits (written by) : Paul Webb, cast (in credits order) : David Oyelowo, Carmen Ejogo, Jim France, Trinity Simone, Nikeria Howard, Jordan Christina Rice, Ebony Billups, Nadej K. Bailey, Elijah Oliver, Oprah Winfrey, Clay Chapell, Tom Wilkinson, Giovanni Ribisi, Haviland Stillwell, André Holland, Tim Roth, ..., produced by : Nick Bower, Ave DuVernay, Paul Garner, Kiren Bhakta Jashi, Cameon McCracken, Diermuid McKeown, Nan Morales, Brad Pitt (executive producers), Christian Colson, Dede Gardner, Jeremy Kleiner, Oprah Winfrey (producers), cinematography by : Bradford Young, film editing by : Spencer Averick, casting by : Aisha Coley, production design by : Mark Friedberg, art direction by : Kim Jennings, set decoration by : Elizabeth Kennan, costume design by : Ruth E. Carter, makeup department : Melissa Farney (hair department), Beverly Jr Pryor (makeup department head), production management : Paul Garner, Cheryl Miller, Tim Pedegane, second unit director : Myson Huppert (first), Christy Busby, David Waters (second),..., art department : Scott Dougan, ..., sound department : christopher Arsalis, Bobbi Banks, William R. Dean, Paul Hackner, Lauren Hadoway, Greg Hedgepath, David A. Whittaker (editors),..., special effects by : Colus Man, Scott Willis, visual effects by : Scott Anderson, Wayne Billheimer, Justin Tatsua Chan, Jyoti Bhalchandra Deshpande, Gus Duron, Chase Handley, Susan McLeod, Amitav Nakarmi, Yosadha Rai, Lauren Ritchie, Anup Shakya, Dane Allen Smith, Charuas Soner, Dattie Sterling,..., stunts : Jeremy Sample,..., camera and electrical department : Jamie Pair, ..., casting department : Rohyan Owen,..., costume and werdrobe department : Dana Kay Hart, Anne Le, Kevin Mayes, Paul A Simmons Jr,..., editorial department : Paul E. Alderman, Michaël Bryant, Eileen Goday, Lashawn McGhee, Chris McGuire, Mitch Paulson, Amy Pawlowski, Scott Salomon,..., music department : Clint Bennett, Tracy McKnight, Julie Pearce, Morgan Rhodes,..., transportation department : Dennis G Carter, Andy G Strauss,..., other crew : Renetta G Amador, Beth Dewey, Jay Floyd, Wes Hogan, Jade A Holmer, Kenn Robin, Ken Ray, Crysell Stewart, Cynthia D Williams, Daniel Villagomes.
It's the first time that the events of spring 1965 (included the march to Selma) are shooted. Since Barack Obama have been elected President of the United States of America a lot of movies about black history have been shooted like "Lincoln", "Django unchained", "12 years a slave", "The help" and "The butler". Ava DuVernay realises "Selma" but several directors (Lee Daniels, Steven Spielberg, Stephen Frears, Spike Lee or Michaël Mann) have been sounded.
Women are playing an important part in the film. The director Ava DuVernay knows well Selma because her family is from Alabama and she have spent several summers in that city when she was a young girl. Ava DuVernay succeeds to realise this film because she has recieved the support of the most famous tv introducer Oprah Winfrey. Oprah is the Maya Angelou's friend (writter, actress, civil rights activist) and Maya has encouraged Oprah to support Ava DuVernay. Oprah Winfrey has hesitated a long time before accepting to perform Annie Lee Cooper a civil rights activist. In two films ("the butler", "the color purple") she has performed a tough woman and she doesn't want to be considered as a tough woman all the time. Another woman is also important in the film. It's Carmen Ejogo who plays the Martin Luther's King wife for the second time.
During he shooting Ava DuVernay has imposed her own conditions. She wants solidarity and no hierarchical relationships on the set. Ava DuVernay has also insisted for realising her movie in the place where the events have happened in 1965 like the Edmond Pettus Bridge. But the technical crew ha recreated the Martin Luther's King house, the Wallace governor office and the office of the President of the United States.
In 1964 Martin Luther King is in Oslo with his wife for recieving the Nobel prize of peace. His only wish is to become owner of a house and to give lectures in universities. The english actor David Oyelowo has decided to perform Martin Luther King early. He has spoken of his project with Oprah Winfrey during the shooting of the Lee Daniel's movie "The Butler". Between 2007 and 2014 he has taken informations about the Martin Luther's King personnality who is complex and captivating. He has made some physical transformations (taking weigh, work of diction) for performing Martin Luther King.
The events are very worrying in United States. A bomb has killed five young little black girls and the President of the United States Lyndon Baines Johnson wants to meet Martin Luther King quickly because he consideres the new nobel prize as the natural leader of the black community. During their meeting the President congratulates King for his prize and says that he wants to associate him to his great project "The war against the poverty". The President says also that the voting right isn't very important for him. The english actor Tom Wilkinson who plays Johnson estimates that this man wasn't a superman but just someone who should take important decisions in a disturbing period.
After his meeting Martin Luther King indicates to his assistants of the Southern Christian Leadership Conference movement that their next fight will be Selma. Selma is symbol because many black people live in this city but few of them can vote (The scene at the beginning of the film when Oprah Winfrey tries to inscribe on the voting list is very explicit). When Martin Luther King arrives in Selma he sees the receptivity of his speech into the civil rights activists but he also understand that the sheriff Clarck of Selma is a stupid and violent man. The sheriff's violence could be an asset for the non violent strategy but also a risk because this stubborn man could wound or kill non violent people. The governor of Alabama Wallace and the sheriff Clarck take advantage of the opportunity of the absence of Martin Luther King for organizing a violent repression against the cil rights activists. During the repression a young man is killed because he has tried to protected is own grandfather.
This death shockes Martin Luther King. He decides to concentrate his fight to Selma and to organize a big demonstration. But he doesn't want to walk in front of this demonstration because he has to resolve a personnal problem. The FBI director Edgar J. Hoover tries on the order of the President of the United States Lyndon Baines Johnson to break the Martin Luther's couple. He has sent tapes to Coretta King and want to involve the pastor in a sexual scandal. So Martin Luther King prefer to stay with his wife.
The demonstration begins but is stoping quickly with brutality. The sheriff Clarck has recruited many hooligans around Selma and has given weapons to them like sticks with barbed wire, kniwes and axes. the hooligan's attack is a real massacre. Martin Luther King and the american people are horrified by the pictures shown by the tv journalists and reporters. After that many white people decide to joint the Martin Luther's King fight.
The Lyndon Baines Johnson strategy is very fluctuating. He alternates opening and repression. He makes some reproachs to Martin Luhter King and to the members of the civil rights movements. But he tries also to make a conciliation between the positions of Martin Luther King and the governor Wallace. The actor Tim Roth says that it was really nerve-racking for him to performs Wallace because this guy is a racist.
The night after the demonstration two hooligans kill with sticks a white churchman. This killing precipitates the events. The President Johnson convokes the governor Wallace at the White House. Wallace is an enigma for the President Johnson because when he was young he was sensitive to the social problems ans now he refuses to give the voting right to the black americans. During the conversation Johnson tries to bring Wallace to his senses but he never succeeds.
During a speech in the Congress of the United States he says that he'll propose a law for giving the voting right to the black americans. He gives orders to his administration too for protecting the Martin Luther's King demonstration between Selma and Montgomery of the white extremists.
The Ava DuVernay's movie has created the controversy. Some historians have accused Ava DuVernay to give President Johnson bad point of view. The controversy has rebounded before the award ceremony. The film hasn't been nominated in the most important categories (best film, best actor, best actress, best screenplay, best director) and recieves only an award for the soundtrack. Several film critics think that the members of the Academy are too many prudent. Fifty years after Selma the United States have elected a black President Barack Obama but the Martin Luther's king fight seems not to be over. The film have been shooted on the screens just before the Ferguson events and the killing of Trayvon Martin, Eric Garner and Michaël Brown.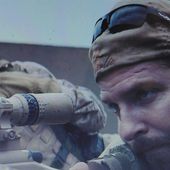 American sniper - artetcinemas.over-blog.com
Biopic, directed by : Clint Eastwood, writing credits : Jason Hall, Chris Kyle, Scott McEwan, James De Felice, cast (in credits of order) : Bradley Cooper, Kyle Gallner, Cole Kanis, Ben Read, Elise
http://artetcinemas.over-blog.com/2015/03/american-sniper.html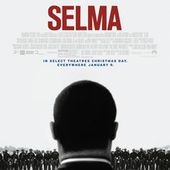 Selma (film) - Wikipedia, the free encyclopedia
Selma is a 2014 historical drama film directed by Ava DuVernay and written by Paul Webb. It is based on the 1965 Selma to Montgomery voting rights marches led by James Bevel, Hosea Williams, and ...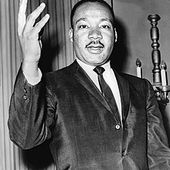 Martin Luther King Jr. - Wikipedia, the free encyclopedia
King was born on January 15, 1929, in Atlanta, Georgia, to Reverend Martin Luther King, Sr. and Alberta Williams King. King's legal name at birth was Michael King, and his father was also born ...
Tom Wilkinson, Actor: Batman Begins. Popular British character actor Tom Wilkinson was born in Leeds, West Yorkshire, England in a long line of urban farmers. He is the son of Marjorie (Percival) ...
Tim Roth, Actor: Pulp Fiction. Often mistaken for an American because of his skill at imitating accents, actor Tim Roth was born Timothy Simon Smith in London, England on May 14, 1961. His mother ...
Carmen Ejogo, Actress: Selma. Carmen Ejogo was born in Kensington, London, England, to a Nigerian father and a Scottish mother. Ejogo grew up in London. Ejogo's television career began in the UK in
The place for everything in Oprah's world. Get health, beauty, recipes, money, decorating and relationship advice to live your best life on Oprah.com. The Oprah Show, O magazine, Oprah Radio, Angel
Pour être informé des derniers articles, inscrivez vous :