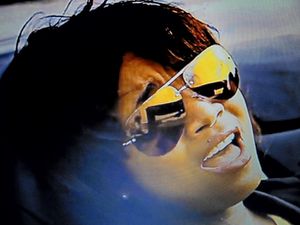 Chelsea Eze is a nigerian actress who is borned Chelsea Ado Eziroche the 15th november in Umuahia, Abia State. Her parents were bankers. She started her studies at Federal Governement Girls College Minjibio and continue it at Saint Louis Secondary School both in Kano. The 13th of october 2013 she accepted to give an interview to Punch a nigerian paper and said that she have had a quite childhood because Kano was at this time paceful and beautiful.
She has begun her actress career in 2009 when she performed in "Silent scandals" a romantic drama directed by TK Falope and produced by Vivian Ejike. She has been chosen by Vivian Ejike after an audition. Before this audition she worked as top model. In this film she plays with Genevieve Nnaji and Majid Michel. She recieves several awards for her performance : The African Movie Academy Award (6th) for the most promising talent, the Best Nollywood Award for the revelation of the year and the ZAFAA award for the Best up coming actress. She has been also nominated for the most promising talent.
These awards help her for continuing her own career in the film industry. She performs after in a romantic drama entitled "Two brides and a baby" where the wedding of Koche and Bankole is perturbed by many events. In the musical thriller "Hoodrush" of Dimesi Abijula she dances and sings during a talent show with two brothers (the other actors of this film are : Bimba Akintola, UC Ujeke and Gabriel Afoloyan). Her last movie is "Murder at the prime suite" directed by Chris Enang. This movie is inspired by a similar and much publicized murder committed in Lagos : the killing of a girl by an unknown person in a hotel in Lagos.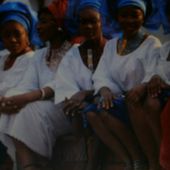 Nollywood - artetcinemas.over-blog.com
Nollywood est un néologisme (mot nouveau) formé par la fusion de deux mots existants : le &N& de Nigéria et le &ollywood& de Hollywood. Ce mot évoque l'importance du cinéma au Nigeria. Les chi...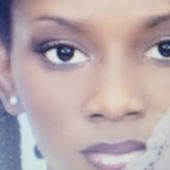 Geneviève Nnaji - artetcinemas.over-blog.com
L'actrice Geneviève Nnaji voit le jour le 3 mai 1979 à Mbaise dans l'Etat d'Imo au Nigéria. Quatrième dans une famille de huit enfants elle grandit à Lagos la capitale économique du pays. Ses...
http://artetcinemas.over-blog.com/2014/09/genevieve-nnaji.html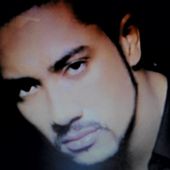 Majid Michel - artetcinemas.over-blog.com
Majid Michel est né le 22 septembre 1980 à Cantonments un bidonville d'Accra la capitale du Ghana. Cet acteur ghanéen fils d'un libanais et d'une ghanéenne a grandi à Accra et a commencé ses ...
Chelsea Eze - Wikipedia, the free encyclopedia
Chelsea Eze (born Chelsea Ada Ezerioha; 15 November) is a Nigerian actress. She came into prominence in her first Nollywood film Silent Scandals where she acted alongside Genevieve Nnaji and Majid ...
Chelsea Eze, Actress: Silent Scandal. Chelsea Eze is an actress, known for Silent Scandal (2009), Silent Scandal 2 (2009) and Dawn in the Creeks (2014).
Pour être informé des derniers articles, inscrivez vous :