Born in 1985 she has begun his career in the nigerian film making industry at the age of 16 as top model. She was crowned as queen of beauty Miss Akwa Ibn 2003 and was second runned - up Miss Nigeria 2004. She improves a real passion for movie making and storytelling. She embracs daring characters considered unsafe that express her concern for human rights and social justice.
In 2001 she met Jeta Amata during an audition in Calabar. Two years after theybegn dating and they got married in 2008. Jeta Amata comes from a family of veterans film makers including : Ifoghale Amata, Zack Amata and Fred Amata. He has grown in the film making industry and has followed the passion of his family when he has became an adult. He begins in the film industry in 2003 by producing a documentary for the BBC entitled "Alexa Affair". This movie has been screened during the berlinale of 2003. His next film "Amazing Grace" which won the Best West African Film Award in 2008 held the honor to be the first nigerian film screened in the Cannes Film Festival.
This success incitates him to shoot some films with his wife. In 2011 he shoots "Inalé" a musical drama film who speaks about the love story of Inale (Caroline Chikezie) and Ode (Hakeem Kae - Kazim). Ode loves Inale but their loves is threatened by traditions. Ode must win a costumary wrestling tournament before he can take Inale's hand in wedding. In this movie Mbong Amata performs a secondary character.
Mbong Amata will perform after "Inale" in a much more important movie for her career entitled "Black November" always directed by her husband Jeta Amata. In "Black November" she acts Ebiere an ecologist activist who want to protect the Niger delta from the oil drilling companies and who is sentenced to death for her fight by the nigerian governement. The cast included many well known nigerian and american actors and actresses like : Hakim Kae - Kazim, Mickey Rourke, Kim Basinger, Sarah Wayne Collier, Nse Ikpe Etam, OC Ukeje, Vivica Fox, Anne Heche, Persia White, Akon, Wyclef Jean. This movie is directly inspired by real events : the fight of the nigerian writter Ken Saro - Wiwa for protecting the people who lives in the delta of Niger against the multinational oil corporation and their excessives oil drillings. The nigerian writter Ken Saro - Wiwa was like in the movie hanged in november 1995.
The impact of "Black November" after his screening was very important among the public and the film critics. The film has been screened the 26th of september 2012 during the United - Nations general assembly.The director Jeta Amata and the producer Lorenzo Once - Alighe were invited at the White House by the President Barack Obama for regarding the film. Two congressmen Bobby Rush and Jeff Fortenberry were so affected by the film that they diceded to sponsor aresolution for incitating the nigerian governement and the oil companies to clean up the delta of Niger.
After the success of "Black November" Mbong Amata acts in aother style : the romantic drama. She performs June in "Forgetting June" a romantic drama directed by Ikechukwu Onyeka and produced by Emem Irong, Oduak Oguamanam Irong. June and Eddi (Majid Michel) are married and seem to be happy but June has a fatal accident and is considered as being die. The young brother of Eddie asks to Tobi (Beverly Niagara) the best June's friend to help Eddie for fighting against his sadness. They fall in love and have a baby but two years after June comes back. She has been saved by Georges. After some events Tobi stays with Eddie and June gets married with Georges.
In 2013 Mbong Amata and Jeta Amata were separated and the divorced in 2014. Now Mbong Amata lives between Los Angeles and the Nigeria. She continues to lead or to work for projects that correspond to her humanitarians values. Her fight for humanitarians values has given birth to the Tickle Us Fondation for helping women and children throughout Africa.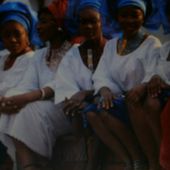 Nollywood - artetcinemas.over-blog.com
Nollywood est un néologisme (mot nouveau) formé par la fusion de deux mots existants : le &N& de Nigéria et le &ollywood& de Hollywood. Ce mot évoque l'importance du cinéma au Nigeria. Les chi...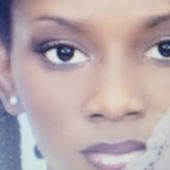 Geneviève Nnaji - artetcinemas.over-blog.com
L'actrice Geneviève Nnaji voit le jour le 3 mai 1979 à Mbaise dans l'Etat d'Imo au Nigéria. Quatrième dans une famille de huit enfants elle grandit à Lagos la capitale économique du pays. Ses...
http://artetcinemas.over-blog.com/2014/09/genevieve-nnaji.html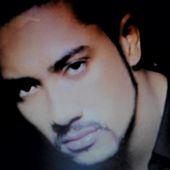 Majid Michel a ghanaian actor - artetcinemas.over-blog.com
Born the 22nd of september 1980 in cantonments a suburb of th ghanaian capital Accra. He is the son of a libanese father and a ghanaian mother. He begun his education at the Sainte Theresa Primary ...
http://artetcinemas.over-blog.com/2014/12/majid-michel-a-ghanaian-actor.html
Welcome to the Official Website of Mbong Amata | Nollywood Film Actress & Nollywood Movie Producer
The Official Website of Mbong Amata an African Film Actress & Nollywood Producer, mbongamata.com
Directed by Jeta Amata. With Ibrahim Aba-Gana, Razaaq Adoti, Akon, Christina Alexandria. Inspired by true events, an oil-rich Nigerian community wages war against an oil corporation to protect their
Jeta Amata, Director: The Amazing Grace. Coming from a family of veteran filmmakers (Ifoghale Amata, Zack Amata and Fred Amata), it is no surprise that he soars in the world of film and ...
Pour être informé des derniers articles, inscrivez vous :