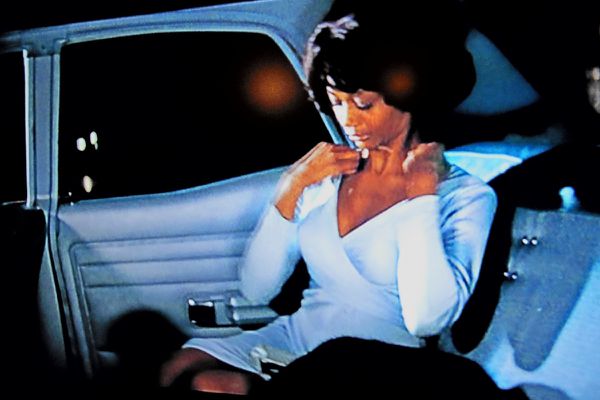 Born the 20th of january 1944 in Mangum (Oklahoma) Margaret Avery was raised in San Diego (California) where she has followed her studies until the highschool in the biginning of the sixties. She demontrated a certain passion for acting during her teen age but she decided to become a teatcher for the stability of the job. She recieves a degree in the San Francisco State University and joined the public school system as substitute teatcher but she really wanted to become an actress.
She auditionned during her free time for commercials and performs in three little plays "Revolution", "Sistushs", "Does a tiger wear a necktie ?". For these thre performances shes recieves the Los Angeles Drama Critic Award. Her career begins really with the Blaxploitation's movies "Cool breeze" (1972) and "Helth up in Harlem" (1972). She begins to be known and performs in three other movies "Magnum force" (1973) with Clint Eastwood, "Which way is up ?" (1977) and "The fish that saved Pittsburgh" (1979). She appears also in established 1970's series like "Kojak" (1973), "Sanford an son" (1973) and "Baby, I'm back" (1977).
Music plays an important part in her career and help her to recieve her most important role who will establish definitively her notoriety. In 1985 the director Stenven Spielberg looks for a singer or a star singer for playing Shug in his movie "The color purple". Patti La Belle and Tina Turner were approached but the both hove refused. So Spielberg thought to Margaret. He really knows her because she has already performed in his first TV film "Something evil" (1972). The Margaret's perfomance has been appreciate by the critics and she has been nominated as best supporting actress in The Academy Awards ceremony.
Curiously she never recieves any propositions for acting after this movie. She shall wait three years before acting again. She decided to play again in TV series like "Miami Vice" (1984), "Murder she wrote" (1984), "Spencer" (1985), "Cosby show" (1985), "Mc Gyver" (1986) and "JAG" (1986) but also in TV films like "The return of superfly" (1994), "White man" (1995) and "Waiting for love" (2006). Recently she has succeeded to obtain two important roles in "The return of Roscoe Jenkins" (2008) and "Meet the Brown" (2008) but she never succeeds to obtain the same role as Shug in "The color purple".
Bande de filles - artetcinemas.over-blog.com
Film de Céline Sciamma, scénario : Céline Sciamma, avec Karidja Touré, Assa Sylla, Lindsay Karamah, Mariétou Touré, Idrissa Diabata, Sémina Soumaré, Cyril Mendy, Djibril Gueye, producteurs ...
http://artetcinemas.over-blog.com/2014/06/bande-de-filles.html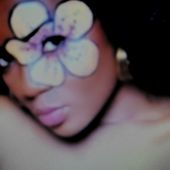 Chioma Chukwuka, a nigerian actress - artetcinemas.over-blog.com
Born the 12th of Marz in Oraifite, Anambra State, Nigeria Chioma Chukwuka is a nigerian actress who has won the award of best actress in the Africa Movie Academy Awards of 2007 for the film "Sins of
http://artetcinemas.over-blog.com/2014/12/chioma-chukwuka-a-nigerian-actress.html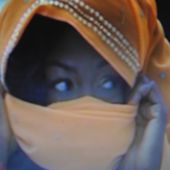 Susan Peters the actress - artetcinemas.over-blog.com
Born the 30th of may 1980 into a military family in Afo local governement area, Benue State in central Nigeria Susan Peters is a nollywood actress. During her childhood her family moved around ...
http://artetcinemas.over-blog.com/2015/01/susan-peters-the-actress.html
Chioma Toplis, the actress - artetcinemas.over-blog.com
Chioma Toplis is born the 14th of november 1972 in Umuahian, Abia State, South - Eastern Nigeria like another actor an president of the Actor guild of Nigeria Ejike Asiegbo. Between 1979 and 1985 ...
http://artetcinemas.over-blog.com/2015/02/chioma-toplis-the-actress.html
Tamara Dobson, the secret agent. - artetcinemas.over-blog.com
Tamara Dobson during a shooting for a magazine. Born the 14th of may 1947 in Baltimore (Maryland) she has started to work as licensed beautician. Sha has also recieved a degree in fashion ...
http://artetcinemas.over-blog.com/2015/10/tamara-dobson-the-secret-agent.html

Margaret Avery (born January 20, 1944) is an American actress and singer. She was nominated for an Academy Award for Best Actress in a Supporting Role for her performance as Shug in The Color Purple
Slender, attractive actress Margaret Avery, spellbinding in her role of Shug in Steven Spielberg's The Color Purple (1985), is certainly no "one-hit wonder". Although filmgoers may be able to trace
Pour être informé des derniers articles, inscrivez vous :