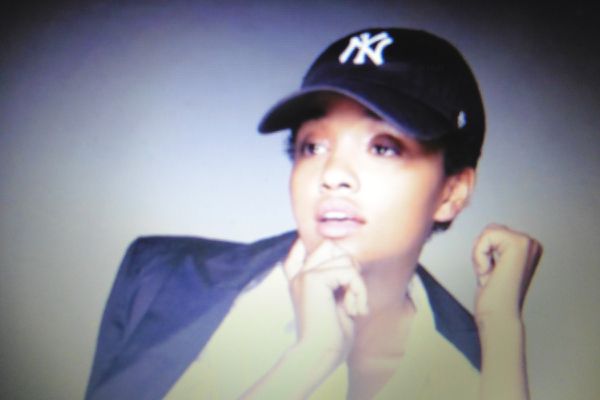 Film directed by : Rick Fumuyiwa, writing credits (in alphabetical order) : Rick Fumuyiwa, cast : Zoë Kravitz, Forest Whitaker, Kiersey Clemons, Blake Anderson, Keith Stanfield, Shameik Moore, Tony Rivolori, Chanel Iman, Rick Fox, Kimberly Elise, Michael Flores, Quincy Brown, Allen Maldonado, Tyga, Mimi Michael, ..., produced by : Nina Yong Benglavi, Erica Brady, Michael Y. Chaw (executive), Sean Combs (co executive), Rick Fumuyiwa (executive), David Grace (executive), David Lanner (executive), Mimi Valder (executive), Forest Whitaker (executive), Pharell Williams (executive), music by : Germaine Franco, cinematography by : Rachel Morrisson, film editing by : Lee Haugen, casting by : Kim Coleman, production design by : Scott Falconer, art direction by : Lawson Brown, set direction by : Christine Eyes, costume design by : Patrick Miloni, makeup depertment : Patrice Bonk head, Martha Callender, Sharon Simon, Tinko White, production management : Jocelyn Lelea, second unit director : Athena Alexander, Tony Steinberg, Lornell Stavall, Lisa Zugschwesdt, art department : Josh Kenan, Brandon Vox, Stone Valentine, sound department : Chore Keehn, Gaig Mann, Antony Zellas, Mary Jo Devenney, special effects by : Sam Dean, Larry Fiarritto, visual effects by : Samantha Holman, stunts : Lornell Stuwall, Emmanuel Manzaneres, Jeremy Marinas, Aaron Tonay, camera and electrical department : Andrew Dumas, Wayne Guring, costume and wardrobe department : Jeremy Thompson, James David Deal, Maggie Ramos, casting department : Vanessa Tall, Dehe Waisman, editorial department : Andrew Hegole, Oana Flaherty, Jessica Clarke, James Cotten, ..., music department : Gary Jackson, Kim Mograder, Eric Miller, other crew : Renetta G. Amador, Kristin Dewey, Richard Hagerty, Wendy Kutzner.
The Rick Fumuyiwa's movie "Dope" make us immediately thinks about the John Singleton's movie "Boy'Z in hood". The main character looks like physically to the main character of the John Singleton's movie (same face, same haircut) but with a little bit difference. In the John Singleton's movie the main character is killed while the main character of the Rick Fumuyiwa's movie succeeds to integrate Harvard.
Malcolm is a son of a single mother. Her father is gone to Africa when he was a young child. With his two friends including a young lesbian girl he consideres himself as a geek. He recieves some good marks at school and wants to integrate the University.He is also attractedby the music of the nineties (a reference to the John Singleton's movie shooted in the nineties) and performs as singer with his two friends in a band. But he leaves in the inner city of L.A. and the violence is omnipresent in this place.
Malcolm succeeds to escape when some guys want to steal his money near the highschool. He must find a safe place quickly. He runs fastly and arrives in a place where some dealers sell drug. The boss of the dealers (A$AP Rocky) accepts to protect Malcolm but Malcolm must do something for he boss. The boss wants to date a young woman he loves to an underground party. He asks Malcolm to help him. When the party begins the police arrives. The police knows by an informant that there is drug. The boss succeeds to hide the drug and some weapons inside the Malcolm's bag. Malcolm escapes himself but he recieves a phone call who orders him to give the drug to someone named AJ. Pursued by the dealers Malcolm arrives in the AJ House where he meets the AJ children included the AJ stoned daughter's (Chanel Iman).
Malcolm must go to a valuation talk before integrating Harvard. When he arrives inside the valuation room he finds himself just in front of the famous AJ who is the examinator. Malcolm understands clearly what AJ wants. AJ proposes a deal to Malcolm : if he succeeds to sell all the drug and realize a profit he will integrate Harvard. Malcolm accepts. With his two best friends he uses the highschool laboratory for transforming the drug and Internet for selling it. Malcolm realize a big profit and prouves to AJ that he is ready for integrating Harvard.
Selma - artetcinemas.over-blog.com
Biopic, Drama, directed by : Ava DuVernay, written credits (written by) : Paul Webb, cast (in credits order) : David Oyelowo, Carmen Ejogo, Jim France, Trinity Simone, Nikeria Howard, Jordan ...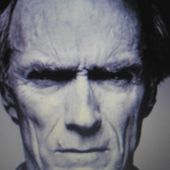 Patrick Swirc, photographic travels - artetcinemas.over-blog.com
Théâtre de la photographie et de l'image, Charles Nègre, 27 boulevard Dubouchage, 06.000 Nice, open all days except monday and official holidays to 10 a.m. until 18 p.m., phone : 04.97.13.42.20....
http://artetcinemas.over-blog.com/2015/05/patrick-swirc-photographic-travels.html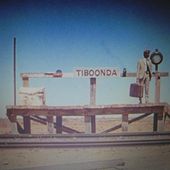 Wake in fright - artetcinemas.over-blog.com
Drama, Thriller, directed by : Ted Kotcheff, writting credits : Ewan Jones (based on a novel by Kenneth Cook), cast (in credits order) : Donald Pleasence, Gary Bond, Chips Rafferty, Sylvia Kay, Jack
http://artetcinemas.over-blog.com/2015/06/wake-in-fright.html
Black girl - artetcinemas.over-blog.com
Drama directed by Ousmane Sembène, writing credits : Ousmane Sembène, cast (in credits order) : M'Bissine Thérèse Diop, Anne - Marie Jelinek, Robert Fontaine, Momar Nar Sesse, Ibrahima Boy, Ber...
Halls of Anger - artetcinemas.over-blog.com
Drama, directed by : Paul Bogart, screenplay : John Hermos Shanes, Al Ramrus, cast (in credits order) : Calvin Lockhart, Janet Mclachlan, Jeff Bridges, James A Watson Jr., DeWayne Jessie, Ed Asner ...
http://artetcinemas.over-blog.com/2015/11/halls-of-anger.html
Directed by Rick Famuyiwa. With Shameik Moore, Tony Revolori, Kiersey Clemons, Kimberly Elise. Life changes for Malcolm, a geek who's surviving life in a tough neighborhood, after a chance ...
Dope est un mot anglo-saxon signifiant " drogue ". Il peut faire référence à :
Pour être informé des derniers articles, inscrivez vous :