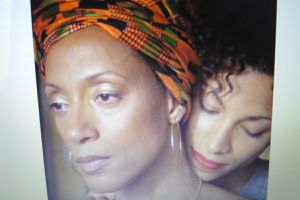 Family drama, drirected by : Lydia Darly, writing credits (in alphabetical order) : Lydia Darly, cast : Adeline Michele, Karine Plantedit - Bageot, produced by : Jordan Bane, Lydia Darly (executive) Anne Mc Namara, Angela Rauscher, film editing by : Macy Jines, production design by : Billy Gérard Franck, costume design by : Jesse Raye Court, makeup department : Whitney Green, Ryan Stone, Shaun Thomas Gibron, production management : Angela Rausche, second unit : Zacchary Kerschberg, art department : Stella Tapon, sound department : Marcella Anez, Nicolas Do, visual effects by : Marcella Anez, camera and electrical department : Keagan Fuller, Marcian Kapron, Keita Kawahara, Sarah Landolt, John M Roche, costume and wardrobe department : Jesse Raye Court, editorial department : Alexander Praker, other crew : Paul Bland, Samantha Famblee, Alessia Gatti, Jacinta Romero, Caroline Smith.
This movie is the first directed by the french director Lydia Darly. Born on the Guadeloupe island but raised in Paris she begins her career as top model. During her free time she tries to be auditioned in several castings but the french motion picture industry doesn't propose efficient part to black actresses. The just perform as maid or prostitute. Lydia decides to go to New - York for following studies at the Actor's Studio and becoming director. Her movie speaks about the lonelyness of a middle age woman.
Two women are in a hairdressing salon. The first is young and she needs to have her hair cuted before going to California with her husband. The other is much older and very nostalgic when she remembers some memories. She cuts the hairs with nervosity and becomes to be sensitive when she understands that she could stay alone alone. After the leaving of the young woman she takes a pair of scissors and begins to cut her own hairs for being much more young.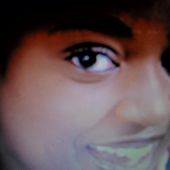 Jackie Appiah Aygemong, the ghanaian actress - artetcinemas.over-blog.com
Born the 5th of december 1983 in Toronto, State of Ontario, Canada Jackie Appiah Aygemong is a ghanaian actress. She is the last of five children and has spent her childhood in Canada. She has left
http://artetcinemas.over-blog.com/2014/12/jackie-appiah-aygemong-the-ghanaian-actress.html
Uche Jumbo the actress - artetcinemas.over-blog.com
Born the 28th of december 1979 in Abiriba, Abia State, Nigeria, Uche Jumbo is a nigerian actress, screenwriter and Producer too. She is graduated in Mathamatics and Statistics from the Calabar ...
http://artetcinemas.over-blog.com/2015/01/uche-jumbo-the-actress.html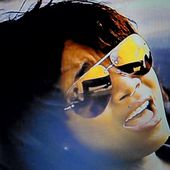 Chelsea Eze, the actress - artetcinemas.over-blog.com
Chelsea Eze is a nigerian actress who is borned Chelsea Ado Eziroche the 15th november in Umuahia, Abia State . Her parents were bankers. She started her studies at Federal Governement Girls College
http://artetcinemas.over-blog.com/2015/04/chelsea-eze-the-actress.html
Mbong Amata, the actress - artetcinemas.over-blog.com
Born in 1985 she has begun his career in the nigerian film making industry at the age of 16 as top model. She was crowned as queen of beauty Miss Akwa Ibn 2003 and was second runned - up Miss ...
http://artetcinemas.over-blog.com/2015/04/mbong-amata-the-actress.html
Black girl - artetcinemas.over-blog.com
Drama directed by Ousmane Sembène, writing credits : Ousmane Sembène, cast (in credits order) : M'Bissine Thérèse Diop, Anne - Marie Jelinek, Robert Fontaine, Momar Nar Sesse, Ibrahima Boy, Ber...
Lydia Darly, Actress: Exorcist: The Beginning. Lydia Darly, was born and raised in Paris (France), and is originally from Guadeloupe. She was first discovered as an actress at Age 17 when she was ...
Pour être informé des derniers articles, inscrivez vous :