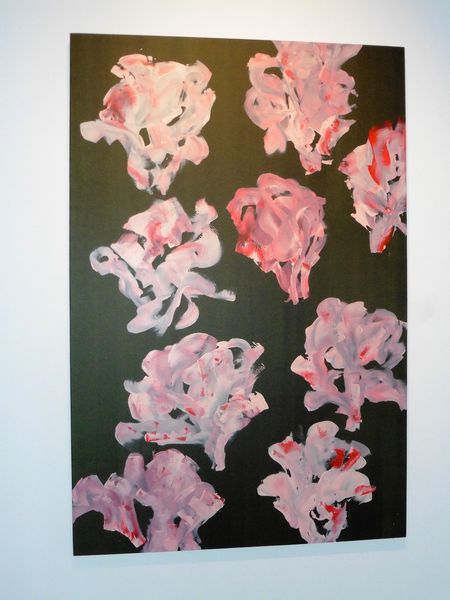 Exhibition from the 24th of april to the 12th of june 2016 at the Museum of Modern Art and Contemporary Art, gallery des Ponchettes and de la Marine, 59 and 77 quai des Etats - Unis, 06300 Nice, open all the days from 10am to 6pm except monday, curator : Hélène Jourdan - Gassin, music : Bertrand Bonello, scenography : Christian Liaigre, phone : 04.93.62.31.24.
For the writer Patricia Falguières "the ghiribizzi" means "the fads, the fantasies of an artist who improvise out of all rules". This word symbolize the personality and the art work of Jacques Martinez because he prefers the passion to the reason. He defends also the freedom in times lead by the rigorism. Jacques Martinez involves himself inside battles of ideas but he really loves the life. The bicephalous exhibition (Ponchettes and Marine art galleries) translate the fad and the imagination of this artist.
The exhibition "the battle of the flowers" under the arches of the Ponchettes art gallery showcase us the childhood of the artist in the city of Nice. Jacques Martinez has imagined and built this exhibition during a walk on the quai des Etats - Unis in Nice. The blue of the sky remembers him an afternoon of winter 1957 where he has seen flowers many colored on the cars of the famous Nice carnival towards the streets of Nice. The big eleven canvas (130 x 195 cm) made with differents technics (chinese brushes, ...) remember us the colors and the flowers used during the carnival of Nice.
At the art gallery of la Marine another exhibition entitled "the battle of the hours" is like the answer to the first. Jacques Martinez has put together several art works made with balck and white colors (old iron, bronze, drawings). The musician Bertrand Bonello has suggested the title. He has inspired himself by the famous "ghosts movies" who are unfinished movies or movies without any screenplay. The battle of the flowers show us the evolution of the artist art work's inside his own studio. The art work rises progressively but the artist doesn't want to show it immediately to the public.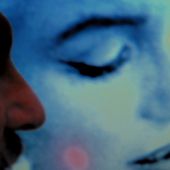 More than infinite - artetcinemas.over-blog.com
Gilbert Pedinielli invite Dominique Angel, Jean - Michel Bossini, Daniel Farioli, Raoul Hebreard, Genevieve Martin, Sophie Menuet, Alexandre Saliceti, Centre internartional d'art contemporain (CIAC)
http://artetcinemas.over-blog.com/2014/12/more-than-infinite.html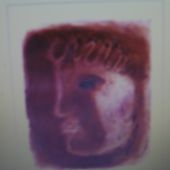 Jean Fautrier, the free representation - artetcinemas.over-blog.com
Exposition "Jean Fautrier, the free representation, Castor Seibel collection, graphic pieces" , 28th of november 2014 to 26th of april 2015. Centre d'Art la Malmaison, 47 la Croisette, 06.400 ...
http://artetcinemas.over-blog.com/2015/01/jean-fautrier-the-free-representation.html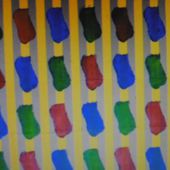 The grace of the line, the strength of the colors - artetcinemas.over-blog.com
Exposition au Chateau de Villeneuve / Emile Hugues Fondation, to 20th december 2014 until 30th marz 2015, 2 place du Frêne, 06140 Vence, open to monday until sunday, ticket = 8 €, students and ...
http://artetcinemas.over-blog.com/2015/03/the-grace-of-the-line-the-strength-of-the-colors.html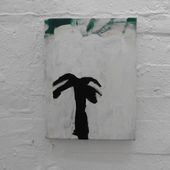 Odyssey - artetcinemas.over-blog.com
Exhibition at the villa Arson, 20th Stephen Liegeard avenue, 06000 Nice, open all the days, except thuersday, to 2pm until 7pm (2pm until 6pm in september), entrance free. The exhibition of the 2015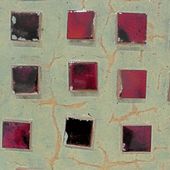 Fausto Melotti, the sculptor - artetcinemas.over-blog.com
Exhibition at the New National Museum of Monaco, villa Paloma, the 9th of july 2015 until the 17th of january 2015, open everydays, from 11am to 7pm from June the 1rst to September the 30th and from
http://artetcinemas.over-blog.com/2016/01/fausto-melotti-the-sculptor.html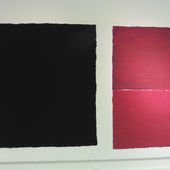 Didier Demozay "Confrontation" - artetcinemas.over-blog.com
Galerie des Ponchettes, from 23 january to 27 marz 2016, open every days from 10am to 6pm except monday, 77 quai des Etats - Unis, 06000 Nice. The french painter Didier Demozay doesn't want to give
http://artetcinemas.over-blog.com/2016/03/didier-demozay-confrontation.html
Pour être informé des derniers articles, inscrivez vous :