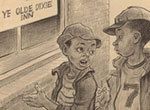 Oliver Wendell Harrington borns the 14th of February 1912 in the Bronx (New York City). He begins his cartoonist career for protesting against the vicious and racists remarks of on of his teachers of the Dewitt Clinton high school. During the 1930's Oliver Wendell Harrington follows artistic studies at the Fine - Arts school of the Yale University but he must leave them when the war between United - States and Japan begun. Oliver Wendell Harrington succeeds also to find a job in the New York Amsterdam News because the editor Ted Poston was very impressed by his artistic talent. In 1935 Oliver Wendell Harrington creates the character of Bootsie a young African - American child who must compose with the racism in the American society. With the Bootsie character Oliver Wendell Harrington becomes to be famous in the United States.
During the second world war Oliver Wendell Harrington works as war journalist in Europe for the Pittsburgh Courier. He meets Walter White the executive secretary of the NAACP and White asks him to develop the department of public relations of this organization. Oliver Wendell Harrington publishes an article entitled "Terror in Tennessee" in which he denounces the lynching of the Black people and he will debate about this topic with the Attorney general TC Clark. His social activism brought him scrutiny from the FBI and also by the Maccarthy committee. In 1951 Oliver Wendell Harrington prefers to leave the United States and to stay in Paris among the community of expatriated African - American artists and writers (James Baldwin, Chester Himes, Richard Wright). He will be very shocked by the death of his friend Richard Wright and he thought that the American authorities has killed him. He thought also the the American embassy has the aim to harass all the expatriates. In 1961 Oliver Wendell Harrington demands and obtains the political asylum to The German Democratic Republic. He will stays in East Berlin and works for some papers (Eulenspiegel, Das Magazine, Daily Worker) until his death in 1995.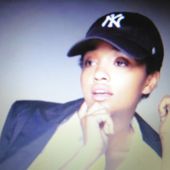 Dope - artetcinemas.over-blog.com
Film directed by : Rick Fumuyiwa, writing credits (in alphabetical order) : Rick Fumuyiwa, cast : Zoë Kravitz, Forest Whitaker, Kiersey Clemons, Blake Anderson, Keith Stanfield, Shameik Moore, Tony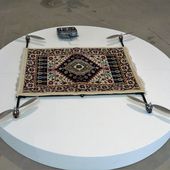 Moussa Sarr, Corpus delicti exhibition - artetcinemas.over-blog.com
Galerie de la Marine, open every days from february 6 to april 3 2016 except mondays, from 10am to 6pm, 52 quai des Etats - Unis, 06000 Nice, free entrance, The performer and photgrapher Moussa Sarr
http://artetcinemas.over-blog.com/2016/03/moussa-sarr-corpus-delicti-exhibition.html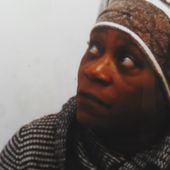 Sonia Boyce, Tiger, Paper, Soap, Whisky, Theater, Dada Nice exhibition - artetcinemas.over-blog.com
Exhibition at the Villa Arson, 20 Stephen Liégeard avenue, 06105 Nice Cedex 2, open all the days except on tuesday, from 2pm to 6pm, from the 31st of january 31 to the 30th of april 2016, free ...
http://artetcinemas.over-blog.com/2016/04/sonia-boyce-tiger-paper-soap-whisky-theater-dada-nice-exhibition.html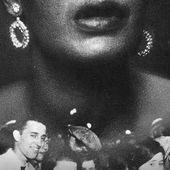 The strange fruit - artetcinemas.over-blog.com
Fiction, drama, directed by : Shay Riddick, cast : Joshua Lee Johnson, Jed Dustin, Michelle Perks, Brian Blu, Brittany Enos, USA, 8mn, (2016), This short movie invokes the interpretation by Billie ...
http://artetcinemas.over-blog.com/2016/10/the-strange-fruit.html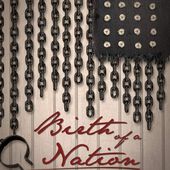 Our nation movie - artetcinemas.over-blog.com
Fiction, drama, directed by : Derrick Baste, production : David Mallin, cast : Cannon Berry, Marsha Blake, Kelly Miller, Derrick Baskin, Nancy Sun, USA, 12mn, (2016), Douglas is a young African - ...
http://artetcinemas.over-blog.com/2016/10/our-nation-movie.html
Oliver Wendell "Ollie" Harrington (February 14, 1912 - November 2, 1995) was an American cartoonist and an outspoken advocate against racism and for civil rights in the United States. Of ...
Pour être informé des derniers articles, inscrivez vous :