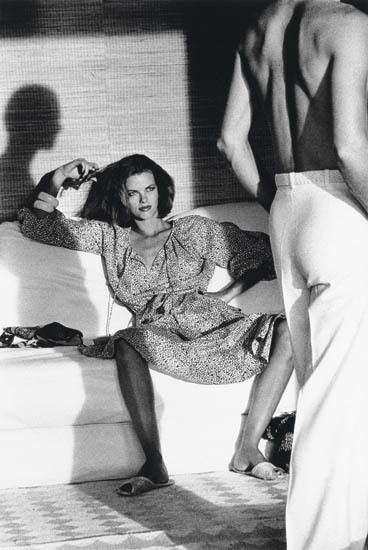 Inaugural exhibition at the Museum of the photography from the 17th of February to the 28th of May 2017, 1 Place Pierre Gautier, 06000 Nice, open everyday except Monday from 11am to 6pm.
The inaugural exhibition around the Helmut Newton art work is holding when the Museum has changed his address. Now it is open in the old city of Nice inside the Ferrero space. The Museum purposes is to showcase the famous photographers works, the photography tendencies and also the works of young photographers. The inaugural exhibition deals with Helmut Newton who has learned the photography between 1936 and 1938 with the famous German photographer Else Simon known as Yva. In a very conformist period (men are photographers and women stay as models) Yva underlines the part playing by women towards her portraits, her nudes and her fashion pictures. Following the Yva teaching Helmut Newton shows the new women part in the western society. He puts women on a metaphorical way who underlines their strength. Women are attractive, determined and sexy but men look like overtaken.
Helmut Newton "Dummy and human" (1976), "Faye Dunaway" (1987), "Self protrait with wife and model" (1981)
Inside and towards her pictures Yva wanted to underline the technical approach with a new way of shooting. Helmut Newton has inspired himself by the Yva art work but he decided to go forward by rejecting strongly all the taboos. All his photographies are impregnated by a luxurious elegance, a subtle seduction, some cultural sentences and a big sense of humor who can take the people by surprise. Of course the fashion photographers are only pledged for shooting pictures susceptible to be love by the clients not for making pictures for thinking. Helmut Newton directs the fashion but this directing isn't limited to the studios. Helmut Newton put the fashion out of the studios in the streets and in the public places. Helmut Newton used a specific expression for explaining his technical : he puts the fashion "in the life".
Helmut Newton "Paloma Picasso" (1983), "American Vogue" (1986), "Men's fashion" (1995), "Womand being filmed" (1989)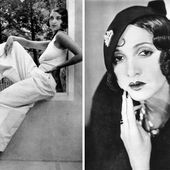 Jacques Henri Lartigue, a floating world - artetcinemas.over-blog.com
Exhibition from the 17th of June to the 25th of September at the Théâtre de la photographie et de l'image, 27 boulevard Dubouchage, 06000 Nice, open everyday except Mondays, from 10am to 6pm, phone
http://artetcinemas.over-blog.com/2016/08/jacques-henri-lartigue-a-floating-world.html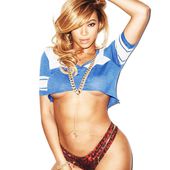 Terry Richardson, the sacred and the profane - artetcinemas.over-blog.com
Terry Richardson scrutinizes with perspicacity America and his devils. Born in New - York City the 10th of August 1965 he lives an unhappy childhood in Hollywood. His father the photograph Bob ...
http://artetcinemas.over-blog.com/2017/01/terry-richardson-the-sacred-and-the-profane.html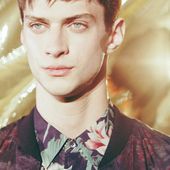 Lea Colombo, the fashion photographer - artetcinemas.over-blog.com
The South - African photographer Lea Colombo improves a real interest since her childhood for shooting and specially for shooting fashion pictures. When she was a teenager she never hesitate to take
http://artetcinemas.over-blog.com/2017/01/lea-colombo-the-fashion-photographer.html
Pour être informé des derniers articles, inscrivez vous :