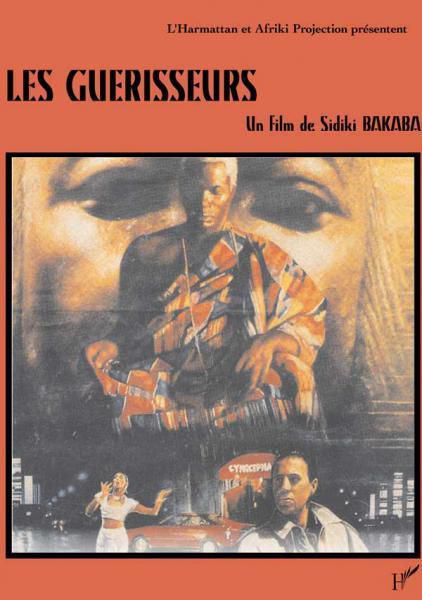 Drama directed by : Sidiki Bakaba, writing credit : Sidiki Bakaba, cast : Georges Benson, Pierre - Loup Rajot, Albert Dray, Nayanka Bell, Sidiki Bakaba, Alpha Blondy, Kodjo Eboucle, Salif Keita, Sanvi Panou, Thérèse Taba, Mory Traoré, produced by : Alain Depardieu, original music by : Serge Franklin, cinematography by : Mohamed Soudani, film editing by : Olivier Morel, sound department : Jonathan Liebling, Henri Maïkoff, François Waledisch, productions : Afriki Production, Ministère de la Culture, distributors : L'Harmattan.
In all the movies he has directed Sidiki Bakaba interrogate himself about the future of Afrika and he asks always why Africa doesn't go forward. Sidiki Bakaba has known and also has lived in the Ivory Coast during the 1970's when this country was considered as the Switzerland of Western Africa. In this Ivory Coast all the communities lived peacefully together but the ethnic troubles begin at the end of the 1980's and become to be higher at the beginning of the 1990's after the death of the president Felix Houphouët - Boigny. The Africans use the colonist language and switch it for giving it some new meanings. The curer means the one who help and in this movie there will be some curers.
The action happens in Abidjan the capital of Ivory Coast. Kodjo is a son of a king and he comes back from France where he has followed some studies for taking a high function but he needs money for keeping safe his way of living and helping his mistresses for which he plays the part of curer. One of the Kodjo's friends Tony is the owner of a night club and sometimes Tony works as a pimp and he doesn't hesitate to use violent methods. Tony proposes to Kodjo to organize a bank robbery in which he will receive some money. Kodjo accepts but he doesn't want to be involved by the Tony methods.
Tony begins by organizing the bank robbery and he asks to one of his friend in France to go to Ivory Coast for helping him. This friend arrives in Ivory Coast and he shows by his attitude that he is a little bit racist. In the Tony's house this friend explains his own plan : they will steal the money inside an armoured van and take the advantage of an artistic tour for leaving the Ivory Coast and laundering the money in France. But the Tony's friend wants also to kill Attila the Tony bodyguard who plays the curer in his own inner city and may be Kodjo too because he doesn't trust them.
After the bank robbery Tony kills Attila and gives some money to Kodjo but Kodjo escapes himself from Abidjan because he improves some remorses. Tony refuses to kill Kodjo and let his french friend going back to France with the money. Kodjo finds a safe place near his father who decides to play the curer after receiving the opinions and the advises of the elders. He calls the Kodjo uncle who leads the police and makes a deal with him. Kodjo will be put in jail inside the MACA for few days and he will never be involved for the robbery. Tony will be turn out to France in spite of the support of his friends.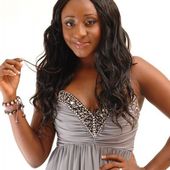 Erased - artetcinemas.over-blog.com
Drama directed by : Baba Agba, production : Baba Agba, cast : Udoka Oyeka, Tape Tedela, Ade Laoye, Seun Ayaja, Diana Yakini, 5mn., (2016), Nigeria. Grace is a young married woman who lives in Lagos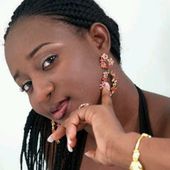 Itorum (again) - artetcinemas.over-blog.com
Fiction directed by : Stanlee Ohikhuare, production : Migthy Jet Studios, cast : Kiki Omeel, Paul Utomi, 15 mn, (2016), Nigeria. Ireti and Kome are two young people who have met them each other on ...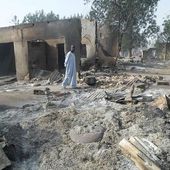 No good turn - artetcinemas.over-blog.com
Drama directed by : Udoka Oyeka, production : Udoka Oyeka, cast, Young Norbert, Wasje Iruabe, Sani Muazu, 17 mn, (2016), Some wounded and dead persons stay on the ground of an hospital after a Boko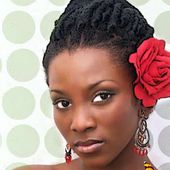 The Adindu - artetcinemas.over-blog.com
Drama directed by Ifeoma Chukwuga, 18mn, (2016), A young christian woman must do a choice influencing by her destiny. She must to do a choice between following her faith or following her ideas for ...
Parallèlement à une importante carrière d'acteur, il réalise des films de fictions, des documentaires tels que Les Guérisseurs ( 1988) qui remporte le prix de la meilleure musique au Festival ...
Pour être informé des derniers articles, inscrivez vous :