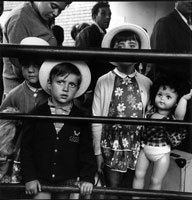 Exhibition from November 20, 2017 to February 28, 2018 at the Art Gallery of the Photography Museum, 1 Pierre Gathier square, 06.000 Nice, open every days from 11am to 6pm, closed Monday.
Distinguishes in 1987 by the famous Robert Doisneau the photographer Dorka Raynor inscribe herself inside the humanist movement of the photography. This autodidact woman born in Poland and spend the rest of her life with her husband in the Illinois State (USA). She uses a Rolleiflex for making pictures and she underlines the importance of the sharing and the emotion of the watch. Until 1964 Dorka Raynor photographs children and family life but after 1964 she decides with her husband to travel towards Europe for making street pictures. These pictures constitute a huge testimony about France during the 1960's are are kept among the collections of many American museums.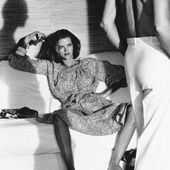 Helmut Newton, Icons - artetcinemas.over-blog.com
Inaugural exhibition at the Museum of the photography from the 17th of February to the 28th of May 2017, 1 Place Pierre Gautier, 06000 Nice, open everyday except Monday from 11am to 6pm. The ...
http://artetcinemas.over-blog.com/2017/03/helmut-newton-icons.html
Kisses from Nice, Moscow and Tokyo - artetcinemas.over-blog.com
William Klein exhibition at the Photography Museum Charles Nègre, open everyday from 11am to 6pm until June 22nd and from 10am to 6pm from June 23rd to October 15th 2017, 1 Place Pierre Gautier ...
http://artetcinemas.over-blog.com/2017/08/kisses-from-nice-moscow-and-tokyo.html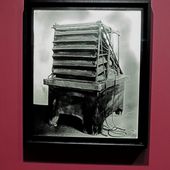 Jean - Michel Fauquet exhibition - artetcinemas.over-blog.com
Exhibition at the Museum of the photography from October 20, 2017 to January 21, 2018, 1 Place Pierre Gautier, 06000 Nice, open every days except Monday from 11am to 6pm, phone : 04.97.13.42.00 The
http://artetcinemas.over-blog.com/2017/10/jean-michel-fauquet-exhibition.html
Pour être informé des derniers articles, inscrivez vous :