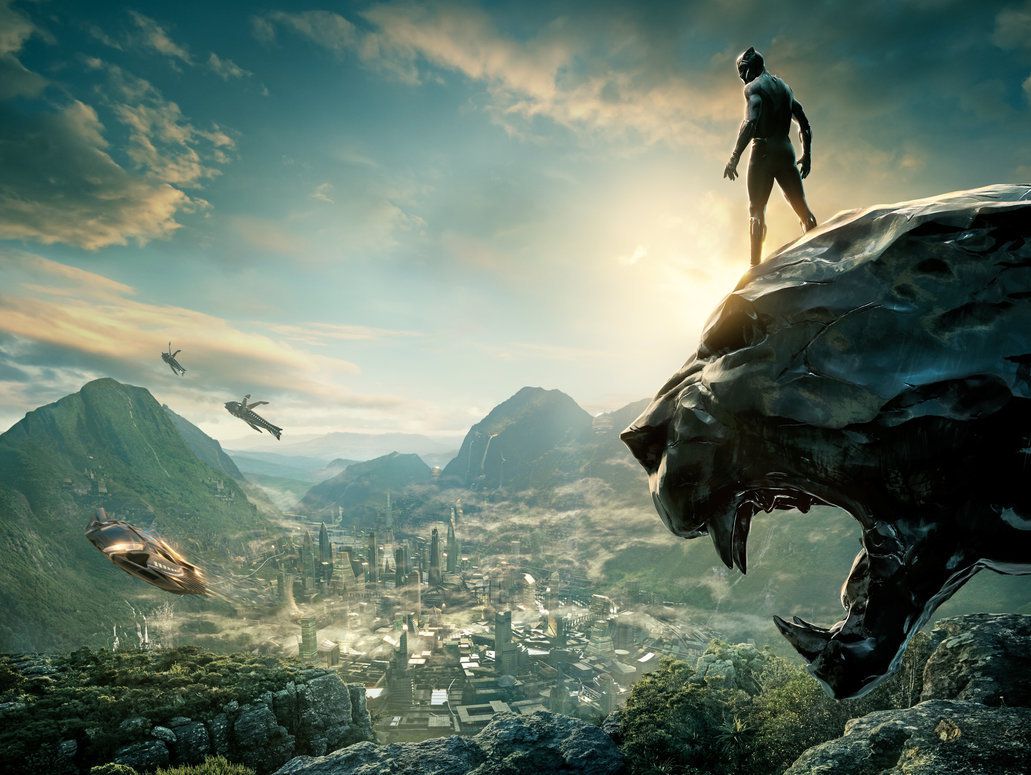 Action, directed by : Ryan Coogler, writing credits : Ryan Coogler, Joe Robert Cole, Stan Lee, Jack Kirby, cast : Chadwick Boseman, Michael B Jordan, Lupita Nyong'o, Danai Gurira, Martin Freeman, Daniel Kayuula, Letitia Wright, Winston Duke, Sterling K Brown, Angela Bassett, ..., produced by : Victoria Alonso (executive), Jeffrey Chernov (executive), Louis D'Esposito (executive), Kevin Feige (producer), David J Grant (co - producer), Stan Lee (executive), Nate Mouse (executive), music by : Ludwig Göransson, cinematography by : Rachel Morrison, film editing by : Debbie Berman, Michael P Shower, 134 mn, (2018).
The American superheroes play an important part inside the American history and they appear in a particular time of that story. The comics publishers publish these adventures during the 1930's after the 1929 crisis when the totalitarianism take the power in Europe. These superheroes have extraordinary powers and both identities for protecting people against foreign dangers. During World War II they fight with the democracies but after the war they will be marginalized because they don't have enemy anymore and also because McCarthy doesn't like them. The American readers specially then teenagers must wait until 1956 and the end of the "comic code" for following again their adventures. At this time a new generation of superheroes arrive with a freedom of speech, new characters and also new values involve by the 1960's political movements.
Inside the "Fantastic Four #52" magazine publishes in July 1966 two cartoonists Stan Lee and Jack Kirby create the Black Panther character few month before the creation of the Black Panther Party in Oakland (October 1966). The two cartoonists had the purpose to give a contribution to the civil rights movement. T'Challa (Black Panther) leads the kingdom of Wakanda and owns the vibranium richness who gives him a technological superiority. Son of T'chaka (by reference to the Zulu king Chaka) and married with Ororo he belongs to the fantastic four and represent his country in the United Nations organization. Black Panther should defend and protect his country from Klow and some others African who work with him. The film director has inspired himself a lot with the Mark Dery's Afrofuturism (1970's) and the African languages and traditions he mixes with 1970's science - fiction and James Bond universe.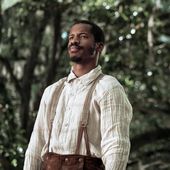 The birth of a nation - artetcinemas.over-blog.com
Directed by : Nate Parker, writing credits : Nate Parker, Jean McGianni Celestin, cast (in credits order) : Nate Parker, Armie Hammer, Penelope Ann Miller, Jackie Earl Haley, Mark Boone Junior ...
http://artetcinemas.over-blog.com/2018/01/the-birth-of-a-nation.html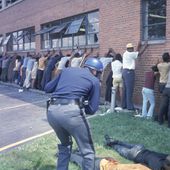 Detroit - artetcinemas.over-blog.com
Crime, Drama, Thriller, 143 mn, directed by : Kathryn Bigelow, writing credits : Mark Boal, produced by : Kathryn Bigelow, Mark Boal, Matthew Budman, Megan Ellison, April A. Jamow, Sundiya Kaveh ...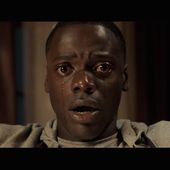 Get Out - artetcinemas.over-blog.com
Horror, Mystery, Thriller, directed by : Jordan Peele, writings credits : Jordan Peele, produced by : Jason Blum, Marcei A Brown, Philip Dawe, Gérard Di Nardi, Edward H Hamm Jr, Raymond Mansfield ...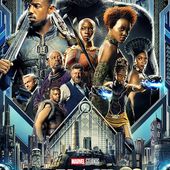 Directed by Ryan Coogler. With Chadwick Boseman, Michael B. Jordan, Lupita Nyong'o, Danai Gurira. T'Challa, the King of Wakanda, rises to the throne in the isolated, technologically advanced African
Pour être informé des derniers articles, inscrivez vous :