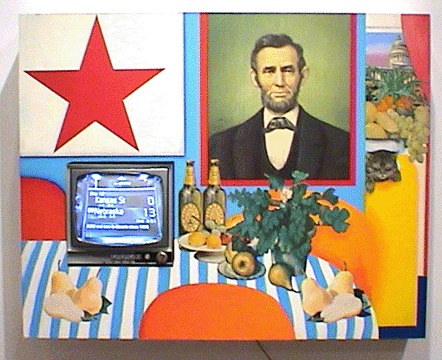 Exhibition at the villa Paloma from June 20th 2018 to January 6th 2019, 56 Exotic Garden boulevard, 78000 Monaco, open every days from 10am to 6pm, admission free each Thursdays from 12.30am to 2pm and Sundays, phone : +377 9898 1962, ticket full price : 6 €.
Talking about the Tom Wesselmann art work isn't something easy to do because the artist refuses to belong to any movement. Deeply touch by the Motherwall and De Kooning paintings he begins drawing in 1952 by rejection to his army incorporation. The art critics link Wesselmann to the Pop Art movement because his culture and his ironical approach of the mass consumption society seems to identify him to this movement but he will give essentially a critical contribution who will arouse many debates. Wesselmann concentrates his way of making in two main topics nudes and still lives but give them a new impact.
The Tom Wesselmann's exhibition at the villa Paloma never speaks about still lives but speak only about nudes. Today a sexual war seems to be declare (#metoo) and the sexual taboos go back so the Tom Wesselmann paintings are always subversive. Wesselmann spoke about the part playing by women in a historical time between the hypocrite Victorian repression and the sexual liberation. The Wesselmann paintings show us the different parts of the woman body (month, tits, hip, thigh, hairy pussies) like advertising do. His unpersonal nudes are painted without any faces except lips inside neutral sets illustrated with American presidents portraits and famous paintings.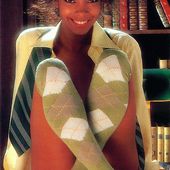 Rosanne Katon, playmate and humanitarian actress - artetcinemas.over-blog.com
The American actress, top model and humanitarian Rosanne Katon is borned the 5th of February 1952 in New - York City in a Jamaica's family. She began to perform at 13 years old in a short film for ...
http://artetcinemas.over-blog.com/2016/09/rosanne-katon-playmate-and-humanitarian-actress.html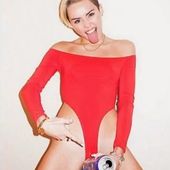 Terry Richardson, the sacred and the profane - artetcinemas.over-blog.com
Terry Richardson scrutinizes with perspicacity America and his devils. Born in New - York City the 10th of August 1965 he lives an unhappy childhood in Hollywood. His father the photograph Bob ...
http://artetcinemas.over-blog.com/2017/01/terry-richardson-the-sacred-and-the-profane.html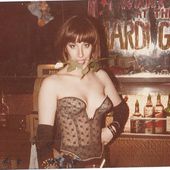 The Deuce - artetcinemas.over-blog.com
TV serie available on Netflix, directed by : James Franco, Uta Briesewitz, Rexam Dawson, Ernest E. Dickerson, Alex Hall, writings credits : Georges Pelecanos, David Simon, Richard Price, Megan ...
Nouveau Musée National de Monaco
Pour être informé des derniers articles, inscrivez vous :