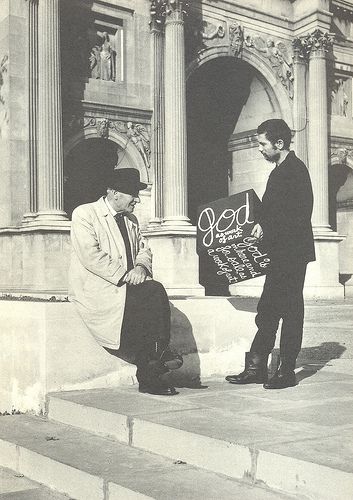 Exhibition from October 5th 2018 to April 1rst 2019 at the Lascaris Palace, 15 street right, 06000 Nice, open every days except Thursdays from 10 am to 6pm until October 18th and from 2pm to 6pm since October 16th, phone : 04.93.62.72.40
The Nice old city is a perimeter delimited by the hill castle (east), by the sea and thebut with the United - States waterfront (south), by the Paillon covering (west) and by the Garibaldi square (north). During a long time this perimeter has kept his traditional personality and inhabitants used only a language called the nissart but with the Roaring twenties it has been transformed when Nice is becoming the capital of the French riviera parties. This transformation will be definitive at the beginning of the 1960's when artists, writers, poets, musicians and thinkers decide to stay there. Many art galleries will open ("Art Marginal", "Le Sténopée", ...) and the First international book festival will open her in 1969. The theaters ("Birds theater", Pocket theater", ...) will introduce new vanguard plays and also musicians will perform in night - clubs but few of them will become famous like Dick Rivers. The most grand finale of this movement will be the Beatles performance in 1965.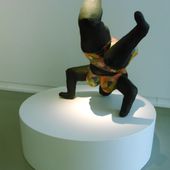 About Nice : 1947 - 1977 - artetcinemas.over-blog.com
Exhibition from June 23rd to October 22nd at the MAMAC, open everyday except Monday from 10am to 6pm, Promenade des Arts, Place Yves Klein, 06364 Nice, phone : 04.97.13.42.01 The city of Nice ...
http://artetcinemas.over-blog.com/2017/07/about-nice-1947-1977.html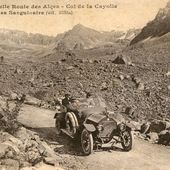 Jean Gilletta and the French Riviera - artetcinemas.over-blog.com
Exhibition from November 17, 2017 to Mars 5, 2018 at the Massena Museum, open every days except Thursdays from 11am to 6pm, 65 street of France, 06000n Nice, phone : 04.93.91.11.10 The art work of ...
http://artetcinemas.over-blog.com/2017/12/jean-gilletta-and-the-french-riviera.html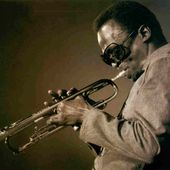 Jazzin'Nice, 70 years of jazz loving - artetcinemas.over-blog.com
Exhibition from July 7th to October 15th at the Masséna Museum, open from Monday to Sunday from 10am to 6pm, closed Thursday, 65 street of France, 06364 Nice, phone : 04.93.91.19.10 Since a century
http://artetcinemas.over-blog.com/2018/08/jazzin-nice-70-years-of-jazz-loving.html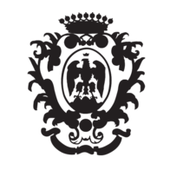 Accueil - site de la ville de Nice
Site de la Ville de Nice
Pour être informé des derniers articles, inscrivez vous :