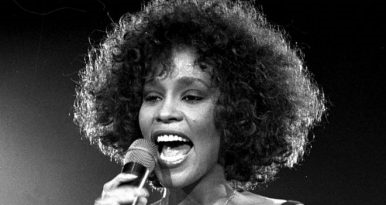 Directed by : Kevin McDonald, writing credits (in alphabetical order) : Kevin McDonald, produced by : Jonathan Chinn, Simon Chinn, Will Clarke (executive), Nicole Davis (executive), Zanne Devine (executive), Lisa Espamar, Patricia Houston (executive), Rosanne Korenberg (executive), Anon Lofgren (associate), Andy Mayson (executive), Joe Patrick (executive), Charlotte Rodriguez (associate), Mike Runagall (executive), Vanessa Tovell (associate), music by : Adam Wiltzie, cinematography by : Nelson Hume, film editing : Same Rice - Edwards, (2017).
Passed away six years ago the singer Whitney Houston has always fascinated the audience with her perfect voice but the Whitney private life stays a mystery because 95 % of the interviews never speak about that. A first documentary directed by Nick Broomfield "Can I be me ?" deals only about music but Kevin McDonald prefers to interest himself with the Whitney personality. Everything begins when the film director meets two producers (Simon Chinn and Lisa Erspamer at the 2016 Sundance Festival. Doubtful he let him allow by the Whitney manager Nicole Davis but he wanted to have the final cut. This condition will be agree by the producers and also by the Houston estate who will support and collaborate honestly with the film director except Robyn Crawford the Whitney best friend who has always refused to give her opinion. The interviews begin during the 2016 summer and will be ended two weeks before the shooting end. These interviews turned into a therapy session with a high guilty feeling and the film director must all the time makes the difference between the truth and the lies. The Houston's mystery life finds her roots in her childhood (the divorce of her parents, the cold personality of her father) and also in her sexuality.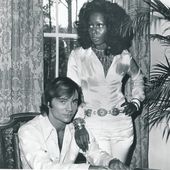 Judy Pace, the mannequin - artetcinemas.over-blog.com
During the 1970's the actress Judy Pace has personified the black beauty on the screens (big and little screen) and proved that the African - American women can find their place on the screens. Born
http://artetcinemas.over-blog.com/2018/01/judy-pace-the-mannequin.html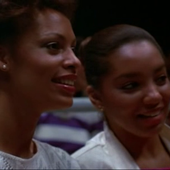 Paula Sills the actress - artetcinemas.over-blog.com
Paula Sills becomes to be famous in 1976 with the Fred Williamson movie "No way back" where she performs as a young secretary who helps a private investigator for resolving an inquiry. The producers
http://artetcinemas.over-blog.com/2018/01/paula-sills-the-actress.html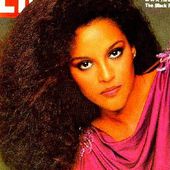 Jayne Kennedy the first African - American miss - artetcinemas.over-blog.com
Considered by the "Ebony" magazine as being one of the most beautiful woman of the 20th century and the Coca - Cola company as the most admired African - American woman Jayne Kennedy born October ...
http://artetcinemas.over-blog.com/2018/01/jayne-kennedy-the-first-african-american-miss.html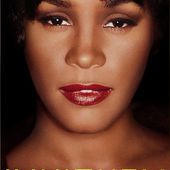 Directed by Kevin Macdonald. With Whitney Houston, Bobby Brown, Bobbi Kristina Brown, Dionne Warwick. An in-depth look at the life and music of Whitney Houston.
Pour être informé des derniers articles, inscrivez vous :