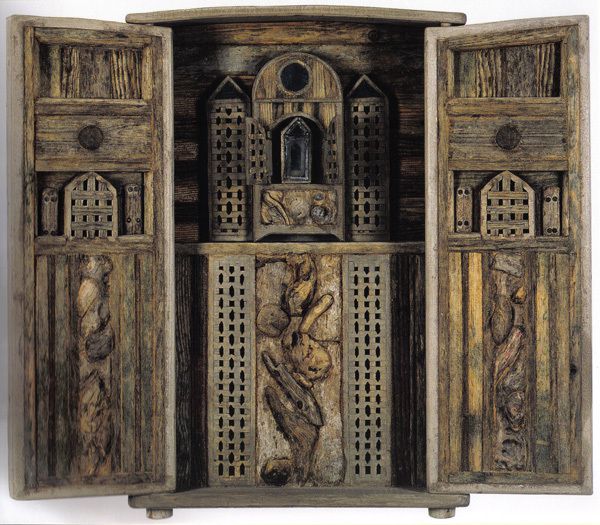 Exhibition at the Chave art gallery until November 30, 12 and 13 Henri Isnard street, 06140 Vence, open from 10am to 12.30pm and from 3pm to 7.30pm, closed holidays, phone : 04.93.58.03.45, admission free.
Pascal Verbena hold together a special link for a long time with the sea. He has spent his childhood in the Marseille harbor and his parents worked in fishing industry. He has served in the French military navy and his first job was in a merchant ship. The waterside gives him the tools he needs for working like floating woods, wrecks or shells and arises him a travel loving he translates by integrating some slates inside his famous "Habitacles" who look like cupboards on merchant ships used for putting inside some compasses and lamps. Pascal Verbena realizes also marquetry without any precious wood and some drawings. When an art gallery visitor stays in front of the "Habitacles", the marquetry art work or the drawings he fells surprises by the broken bodies or the reference to the famous Garry South French character.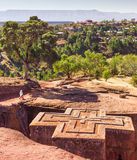 The church forest - artetcinemas.over-blog.com
Documentary, directed by : Peter Buntaine, Greg Vander Veer, produced by : Peter Buntaine, Judd Ehrlich (executive), Greg Vander Veer, film editing by : Elisa Do Prato, sound department : John ...
http://artetcinemas.over-blog.com/2017/04/the-church-forest.html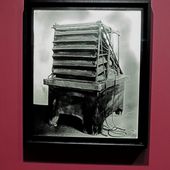 Jean - Michel Fauquet exhibition - artetcinemas.over-blog.com
Exhibition at the Museum of the photography from October 20, 2017 to January 21, 2018, 1 Place Pierre Gautier, 06000 Nice, open every days except Monday from 11am to 6pm, phone : 04.97.13.42.00 The
http://artetcinemas.over-blog.com/2017/10/jean-michel-fauquet-exhibition.html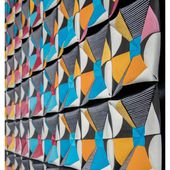 Phantésie exhibition - artetcinemas.over-blog.com
Festival du Peu from June 29th to July 22nd 2018, open every days from 4pm to 7pm, Bonson city hall, 06830 Bonson, phone : 04.93.08.58.39. Like every years the Peu art festival invades peacefully ...
http://artetcinemas.over-blog.com/2018/07/phantesie-exhibition.html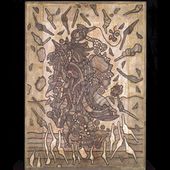 Galerie Chave - ART CONTEMPORAIN VENCE Fondée en 1947
Galerie Chave Le dimanche 29 juillet 2018 à 18 heures Inauguration du nouvel espace 12 rue Isnard, Vence Vernissage de l'exposition PASCAL VERBENA Juillet 2018 Dessins sur bois, habitacles ...
Pour être informé des derniers articles, inscrivez vous :