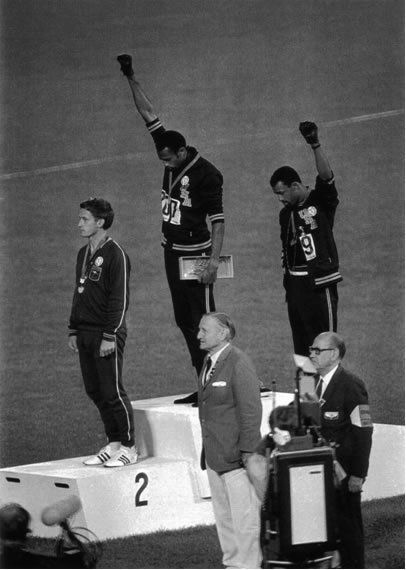 Exhibition at the Sport National Museum until February 17, 2019, gardeners boulevard (near the football stadium), 06203 Nice Cedex 3, open every days except Mondays, from 11am to 5pm, ticket full price : 6€, phone :04.89.22.44.00
In 1960 the French photographer Raymond Depardon becomes member of the Dalmas press agency and among the events he covers we can find the Olympic games. Depardon doesn't pretend to be a sport specialist but sport helps him to improve a lot. For shooting sport events he learns with sportsmen to have the good watch at the good time. We can see that towards the Olympic game pictures he has made. There is not stretcher around the pictures because the purpose of Depardon is to immortalize a period of time like the African - American athletes protesting with a black glove against social discrimination (Mexico 1968) or the Münich hostages (1972).
Kisses from Nice, Moscow and Tokyo - artetcinemas.over-blog.com
William Klein exhibition at the Photography Museum Charles Nègre, open everyday from 11am to 6pm until June 22nd and from 10am to 6pm from June 23rd to October 15th 2017, 1 Place Pierre Gautier ...
http://artetcinemas.over-blog.com/2017/08/kisses-from-nice-moscow-and-tokyo.html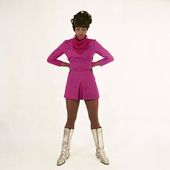 The photography for James Barnor - artetcinemas.over-blog.com
The Ghanaian photographer James Barnor comes from a family where a lot of people (mother, cousins) are attracted by shooting. This autodidact is born June 6, 1921 in Accra the capital of Ghana and ...
http://artetcinemas.over-blog.com/2018/01/the-photography-for-james-barnor.html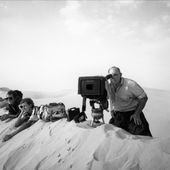 Raymond Depardon, Shortcut - artetcinemas.over-blog.com
Exhibition at the Lympia Space from April 7th to September 16th 2018, harbor of Nice, open from Wednesday to Saturday from 2pm to 7pm and Sunday from 10am to 12am and from 2pm to 7pm, closed Monday
http://artetcinemas.over-blog.com/2018/06/raymond-depardon-shortcut.html
Pour être informé des derniers articles, inscrivez vous :