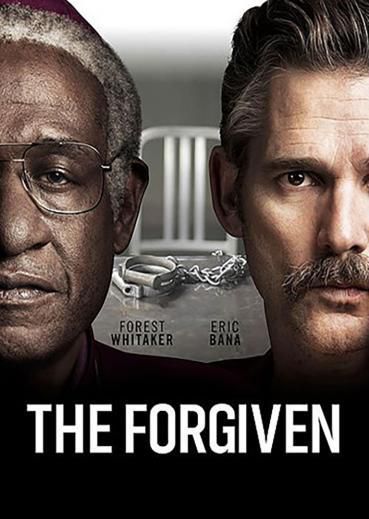 Directed by : Roland Joffe, writing credits : Roland Joffe, Michaël Ashton, cinematography : William Wager, producers : Terri Lion Roestron (executive), Light and Dark Films, Jeff Rice Films, Sage Distribution, Carey Baumgarten, Zaheir Bayol, Roland Joffe, cast : Forest Whitaker, Eric Bana, Jeff Gum, M. Wisser, Terry Norton, Robert Caugh, Debbie Sherman, Michaël MacKenzie, UK, 115mn, (2017).
The South - African president Nelson Mandela nominates the archbishop Desmond Tutu to the head of the Truth and reconciliation committee for investigating about the crimes committed by the apartheid regime and the free liberation movements. This committee propose to the criminals to forgive their crimes if they admit them. Tutu must fights against the silence of the enjailed convicts for a long time but he succeeds to build a dialog with Piet Blomfield a killer group member. The involved film director Roland Joffe put face to face two famous actors Forest Whitaker and Eric Bana. Known and awarded for his performance as Idi Amin Dada in "the last king of Scotland" the actor Forest Whitaker has been chosen in spite of the opinion of actors and film critics who thought that a South - African actor like John Koni or Jerri Mofokeng would be better choice. The Australian actor Eric Bana has specialized himself with soldiers or criminals parts since the Andrew Nichols movie "Chopper" (2000). Towards "The forgiven" movie the film director Roland Joffe underlines the part playing the truth and reconciliation committee for putting together the South - Africans.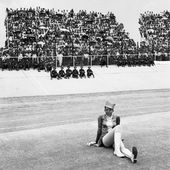 David Goldblatt exhibition - artetcinemas.over-blog.com
Exhibition at the Pompidou Center from February 22 to May 13, 2018, Level 1rst, Gallery 4, Georges Pompidou square, 75004 Paris, open every days except Thursday and May 1rst from 11am to 9pm, phone
http://artetcinemas.over-blog.com/2018/04/david-goldblatt-exhibition.html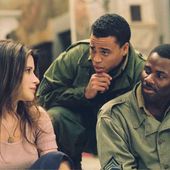 Miracle at Santa Anna - artetcinemas.over-blog.com
Directed by : Spike Lee, writing credits : James McBride, produced by : Roberto Cicutto, Spike Lee, Luigi Murini, David Pomier, Butch Robinson (executive), Jon Kilik, Marco Valerio Pagini ...
http://artetcinemas.over-blog.com/2018/12/miracle-at-santa-anna.html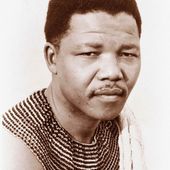 The state against Mandela and the others - artetcinemas.over-blog.com
Documentary, director, script : Nicolas Champeaux, Gilles Porte, production : William Jehanin, Julia Gayet, Nadia Turincev, Antun Sehanaoui, co - production : Karakora Films, INA, Arte, Canal + ...
http://artetcinemas.over-blog.com/2018/12/the-state-against-mandela-and-the-others.html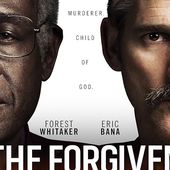 Directed by Roland Joffé. With Forest Whitaker, Eric Bana, Jeff Gum, Morné Visser. After the end of Apartheid, Archbishop Desmond Tutu meets with a brutal murderer seeking redemption.
Pour être informé des derniers articles, inscrivez vous :