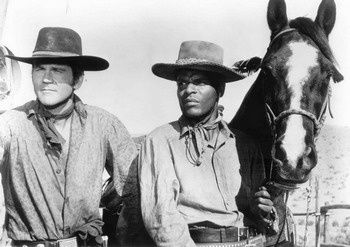 American serial, writing credits : Ben Brady, Leon Tokatyan, Harold Jack Bloom, production : Screen Gem TV, John Epstein, Hugh Benson, Sheldon Shrager, Louis A Goldstein, Leon Tokatyan, Hugh Benson, distribution : ABC, Columbia Tristar, Sony Pictures, cast : Don Murray, Otis Young, Art Metrone, Don Zad Barry, Rodolfo Acosta, Gordon de Val, Slim Pickens, ..., music : Hugo Montenegro, cinematography : Harold Stine, (1968 / 1969).
The "Django Unchained" success at the box office is built on an improbable binomial a dentist who is becoming bounty hunter (Christopher Waltz) and a free slave (Jamie Foxx) who associate themselves together for helping a young woman. This success occults a famous TV serial in which a slave owner and former confederate officer follows his way with a free slave. During the 1960's the audience like westerns but the producers needed to find money so they have decided to work with TV. This meeting has given famous TV serial like "Bonanza" or "Rawhide" with heroes defending justice excepted in "Wanted, dead or alive" where a bounty hunter performed by Steve McQueen is the main character.
The fight for the civil rights leaded by Martin Luther King incites the producers to produce some new movies with African - American actors or actresses and both actors Raymond Saint - Jacques and Bill Cosby will perform in "Rawhide" and "I Spy". After the Sidney Poitier award winning the ABC network asks to the writer Leon Tokatyan to imagine a binomial (a white and a black guy) during the far west for illustrating the part playing by the African - American people during that conquest. Few people only know that some African - American have worked as cow - boy or kept the cattle.
The producers have chosen Don Murray and Otis Young for performing the two main characters. Don Murray were young actors with few exprience. The both characters follow different ways with different personalities but the need to collaborate togther for saving their own lives. The shooting was sometimes very tough like when Young refuses to tell a cue hes estimates too racist but the both understand that the serial could have a deep impact. Shown between September 1968 and May 1969 the serial didn't have success because the audience didn' t want to see violence anymore. Don Murray follows his career in the soap opera "West Coast" and Otis Young will become teatcher.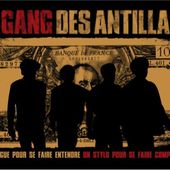 The gang des Antillais - artetcinemas.over-blog.com
Drama, directed by : Jean - Claude Barny, writing credits (in alphabetical order) : Philippe Bernard, Thomas Cheysson, Jean - Claude Barny, Fred Forêt, Zoë Galeron, Yves Nilly, cast : Djedje Apol...
http://artetcinemas.over-blog.com/2017/04/the-gang-des-antillais.html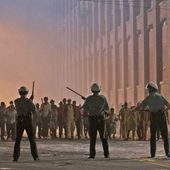 Detroit - artetcinemas.over-blog.com
Crime, Drama, Thriller, 143 mn, directed by : Kathryn Bigelow, writing credits : Mark Boal, produced by : Kathryn Bigelow, Mark Boal, Matthew Budman, Megan Ellison, April A. Jamow, Sundiya Kaveh ...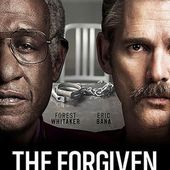 The forgiven - artetcinemas.over-blog.com
Directed by : Roland Joffe, writing credits : Roland Joffe, Michaël Ashton, cinematography : William Wager, producers : Terri Lion Roestron (executive), Light and Dark Films, Jeff Rice Films, Sage...
Les Bannis ( The Outcasts) est une série télévisée américaine en 26 épisodes de 45 minutes, créée par Hugh Benson et diffusée entre le et le sur le réseau ABC.
Pour être informé des derniers articles, inscrivez vous :