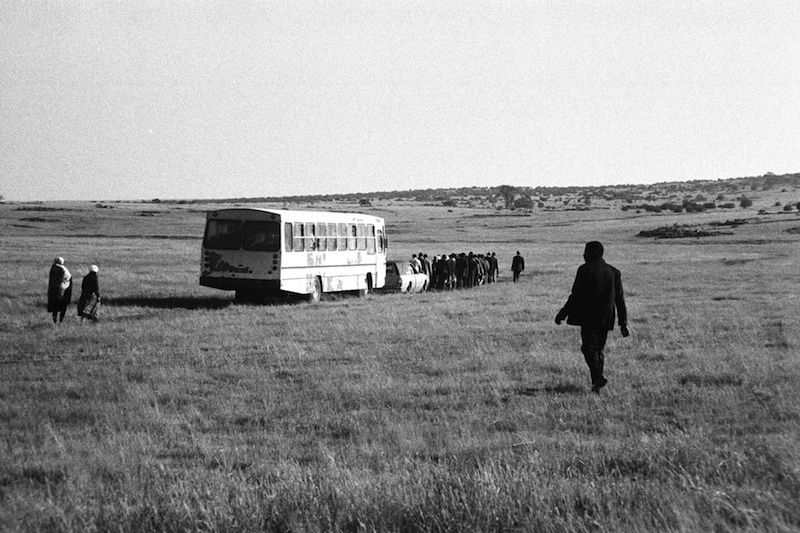 Exhibition at the FOAM from February 15 to April 28, 2019, Keizersgracht 609, 1017 DS Amsterdam, open daily from 10am to 6pm, phone : +31 (0) 205516500
The life of the South - African photographer Santu Mofokeng is deeply connected with the Soweto township builds in an inhospitable place the Veld far from the city of Johannesburg. He grows up there in a house named "matchbox" without any comfort and makes his first pictures showing us the Soweto daily life or members of his family. During the 1970's Santu Mofokeng learns how to become a photographer by working as assistant in the "Bleed" paper where he invents his own technical by catching the essential and transforming the slow as an asset. In 1985 he belongs to the interracial collective "Afropix" who propose struggle and documantary pictures. The apartheid regime will pursue the "Afropix" members because he didn't appreciate pictures who show the repression against balck people and also the help given by "Afropix" to the people living in townships. Contrarely to the other Afropix members Santu Mofokeng will never do struggle or documentary pictures because he wants to keep his own way of making art. He will make several serials (photographic screanings) about religious rituals showing the involvement of the participants ("Train church"), about rumours ("Rumours, the Bloemfeld portfolio") or the daily life in farms and communities ("Like the shifting rand") and could integrate the New - York Center of International Picture after receiving the Ernest Cole Scholarship (1990). All the Santu Mofokeng art work will be crowned by the Prince Claus award.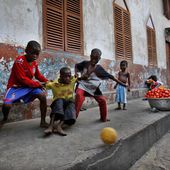 Andrew Esiebo (photographer) - artetcinemas.over-blog.com
Africa appears as the continent of the opportunities for the 21rst century. These economic, politic and cultural transformations are observed and photographed by Andrew Esiebo. This self educated ...
http://artetcinemas.over-blog.com/2017/12/andrew-esiebo-photographer.html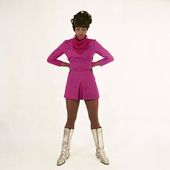 The photography for James Barnor - artetcinemas.over-blog.com
The Ghanaian photographer James Barnor comes from a family where a lot of people (mother, cousins) are attracted by shooting. This autodidact is born June 6, 1921 in Accra the capital of Ghana and ...
http://artetcinemas.over-blog.com/2018/01/the-photography-for-james-barnor.html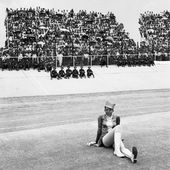 David Goldblatt exhibition - artetcinemas.over-blog.com
Exhibition at the Pompidou Center from February 22 to May 13, 2018, Level 1rst, Gallery 4, Georges Pompidou square, 75004 Paris, open every days except Thursday and May 1rst from 11am to 9pm, phone
http://artetcinemas.over-blog.com/2018/04/david-goldblatt-exhibition.html
Mofokeng was born in 1956 in Soweto, Johannesburg. While still a teenager, he began his career as a street photographer, went on to work as an assistant in a darkroom, and then he became a news ...
Pour être informé des derniers articles, inscrivez vous :