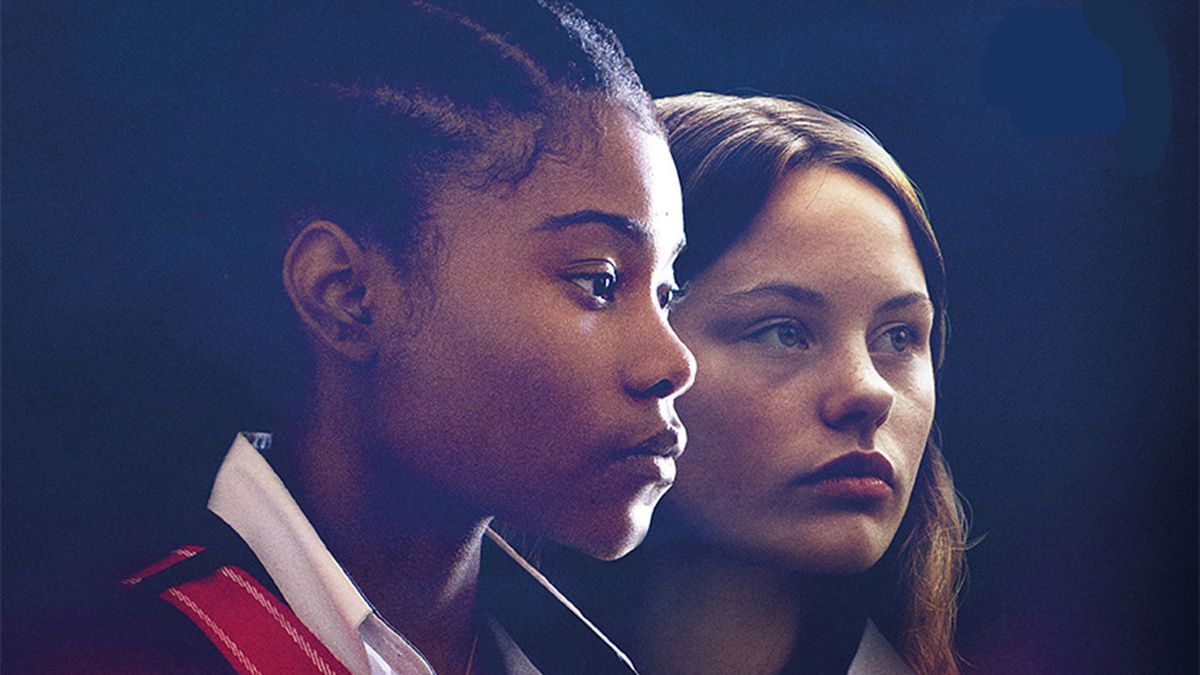 Director / screenwriter : Bertrand Bonello, production : My New Pictures, Les Films du Bal, ARTE France Cinema, Playtime, Bertrand Bonello, Judith Lou Lévy, Eve Robin, Anita Roth, music : Bertrand Bonello, cinematography : Yves Cape, main cast : Louise Labeque, Wislanda Louimat, Katiana Milfort, Mackenson Bijou, Adilé David, ..., (2019), 103 mn.
The 2019 Cannes Film Festival edition owns many zombies stories inspired by the Georges A Romero movie "The night of the living dead" (1968) where ghosts go out from their graves for scaring the living. These movies are deeply inspired by the Brueghel the elder paintings without any religious references but it can't explain the Bertrand Bonello work. The film director follows the story of Clarvius Narcisse (1929 - 1994) buried and zombifiying who has aroused also the interest of Wes Craven when he has shot "The serpent and the rainbow" (1988). The Bertrand Bonello movie mixes political commitment, ethnography, teenager melodrama and horror towards two stories. First the Clarvius Narcise story a man who comes back from the dead for working as slave in plantations and the second one young women following studies inside a prestigious French highschool belonging to a secret sorority. Another young woman from Haïti named Melissa will be admit inside the soririty after reciting the poem "Cap'tain Zombi" written by Rene Depestre but she doesn't know that a young woman suffering from a teenage malodrama will use the woodoo for making an horrible thing. The film director Bertrand Bonello interest himself with woodoo culture and he rejects the cliches about this culture. His knowledge helps him to fight with success against some obstacles (the inhabitants mistrust, the absence of infrastructures) during the shooting for speaking about the dark side of woodoo in a country where 80% of people tell they are christians but where 100% follow the woodoo rules.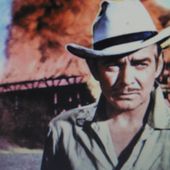 Band of angels - artetcinemas.over-blog.com
Film directed by : Raoul Walsh, writing credit : Robert Warren Penn (novel "Band of Angels"), John Twist, Ivan Goff, Ben Roberts, cast : Clark Gable, Yvonne de Carlo, Sidney Poitier, Efrem Zimbalist
http://artetcinemas.over-blog.com/2015/05/band-of-angels.html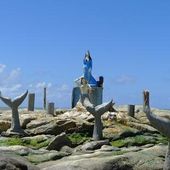 Yemanja, wisdom from the african heart of Brazil - artetcinemas.over-blog.com
Documentary directed by : Donna Roberts, writing credits (in alphabetical order) : Donna Reed, Donna Roberts, cast : Alice Walker (narrator), produced by : Donna Roberts, cinematography by : Gerald
http://artetcinemas.over-blog.com/2016/08/yemanja-wisdom-from-the-african-heart-of-brazil.html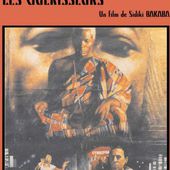 The guérisseurs - artetcinemas.over-blog.com
Drama directed by : Sidiki Bakaba, writing credit : Sidiki Bakaba, cast : Georges Benson, Pierre - Loup Rajot, Albert Dray, Nayanka Bell, Sidiki Bakaba, Alpha Blondy, Kodjo Eboucle, Salif Keita ...
http://artetcinemas.over-blog.com/2017/04/the-guerisseurs.html
Directed by Bertrand Bonello. With Louise Labeque, Wislanda Louimat, Katiana Milfort, Mackenson Bijou. Haiti, 1962. A man is brought back from the dead to work in the hell of sugar cane plantations
Pour être informé des derniers articles, inscrivez vous :