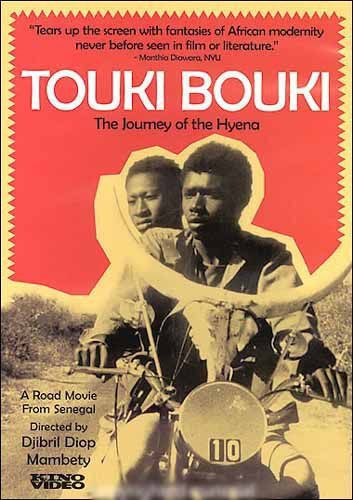 Directed and Written by : Djibril Diop Mambéty, produced by : Cinégrit, Studio Kankourama, Paris Films, Kino Video, Djibril Diop Mambéty, Médoune Faye, cinematography : Georges Bracher, main cast : Magaye Niang, Myriam Niang, Aminata Fall, Ousseynou Diop, Joséphine Baker, Christoph Colomb, Ndou Labia, Mustapha Ture, ..., (1973), 1h 25mn.
The Senegalese film director Djibril Diop Mambéty belongs to this famous generation of filmakers who have deeply influenced the African continent. Following the Italian neo - realism and thf French new wave he filmes near the actors a love story connected with the Senagal story. Ten years after the independance (August 20 1960) the country is leaded by a strong power (Mars 7 1963) and some uprisings happen since 1968 for economic and political changing. The youth represented there by Mory a young cattle breeder going with his cattle to the Dakar slaughter house and Anta a young student share all the same dream going to Paris. Each words of the Josephine Baker song "Paris, Paris" underline the feeling of a generation who want to escape from poverty, traditionnal rules and boring society. Mory and Anta succeed to find money for being clothes and ticket by using differents ways but when the must go on the beat their choices aren't the same. Anta leaves because she understands that she can't have any future and Mory decides to stay. With "Touki Bouki" Djibril Diop Mambéty receives the Critic Award during the 1973 Cannes Film Festival.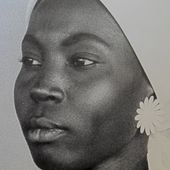 Black girl - artetcinemas.over-blog.com
Drama directed by Ousmane Sembène, writing credits : Ousmane Sembène, cast (in credits order) : M'Bissine Thérèse Diop, Anne - Marie Jelinek, Robert Fontaine, Momar Nar Sesse, Ibrahima Boy, Ber...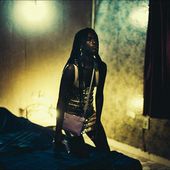 Angel - artetcinemas.over-blog.com
Directed by Koen Mortier, writing credits : Koen Mortier, Dimitri Verhulst, cast : Vincent Rottier, Fatou N'Diaye, Paul Bartel, Aïcha Cissé, Luc Assez, ..., produced by : Eva Commenge, Eurydice ...
Amin (movie) - artetcinemas.over-blog.com
Directed by : Philippe Faucon, writing credits : Philippe Faucon, Yasmina Nini - Faucon, Mustapha Khermaudi, produced by : Istiqlal Films, Pyramide international, CNC, Arte, Auvergne Rhône - Alpes...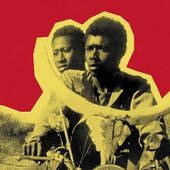 Directed by Djibril Diop Mambéty. With Magaye Niang, Myriam Niang, Aminata Fall, Ousseynou Diop. Mory, a cowherd, and Anta, a university student, try to make money in order to go to Paris and leave
Pour être informé des derniers articles, inscrivez vous :