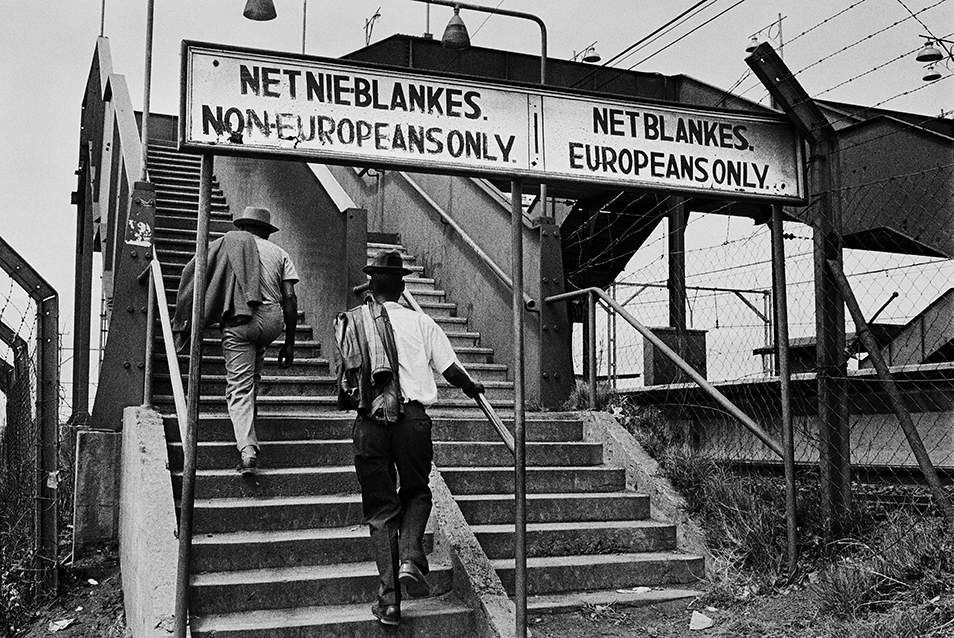 The Ernest Cole picture stricke the watch by the message they send. He takes the opposite of the humanist movement followed by David Goldblatt for proposing a documentary vision who underlines apartheid injustice and oppression. Borns in a poor family he decides to become a photographer when his parents offer him a rudimentary camera. Ernest Cole begins to work as photographer assistant and succeeds to save money for buying a more sophisticated camera. After he does freelance work for "Zonk" and "Drum" newspaper magazines specialized in pictures publishing. During his free time Ernest Cole follows correspondence courses from the "New York institute of photography". Ernest Cole develops an art style who belongs to the documentary movement with pictures full of rigour, subtility and elegance. They own a strong ,political message without any references to ideologies. Faithful to the Cartier - Bresson photography approach (framing, shooting and going away) he builds a speed and discreet way of making. For escaping the racist apartheid regime Ernest Cole decides to change his name for being ''classified'' as mixed race. This changing goes and he takes a plane for moving to Paris (9 May 1966) and after to United - States (10 September 1966). After landing in New - York airport Ernest Cole goes immediatly to the Magnum agency where the board will be impress by the pictures strength. A agreement will be concluded between the photographer and the Rodge Press Inc. for printing a book intitled "House of Bondages" (1967). The pictures inside will be used by the ANC and also by a UN special committee dedicated to the situation of South Africa at this time. Ernest Cole wanted to realize pictures about African - Americans living in the deep south but he couldn't do that. Cole dies in 1990 and the former chief editor of "Drum" has made a documentary in 2006 dealing with his life.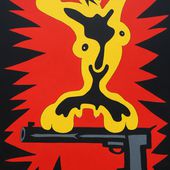 Marc Pradervand, Unsettling exhibition - artetcinemas.over-blog.com
Exhibition from November 3 to December 1 2016 at the atelier 46, 46 avenue Georges Clémenceau, 06220 Vallauris, entrance free. Nomaza Nongqunga Coupez and Undiscovered Canvas propose to discover the
http://artetcinemas.over-blog.com/2016/11/marc-pradervand-unsettling-exhibition.html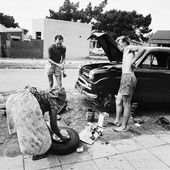 David Goldblatt exhibition - artetcinemas.over-blog.com
Exhibition at the Pompidou Center from February 22 to May 13, 2018, Level 1rst, Gallery 4, Georges Pompidou square, 75004 Paris, open every days except Thursday and May 1rst from 11am to 9pm, phone
http://artetcinemas.over-blog.com/2018/04/david-goldblatt-exhibition.html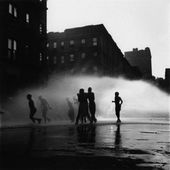 A man becomes invisible - artetcinemas.over-blog.com
August 25th 1952 the Life magazine publishes an article named "A man becomes invisible" written by Ralph Ellison and illustrated by Gordon Parks pictures who underline the depth of the text. Ralph ...
http://artetcinemas.over-blog.com/2018/10/a-man-becomes-invisible.html
Ernest Cole (photographer) (1940-1990), South African photographer.
Pour être informé des derniers articles, inscrivez vous :