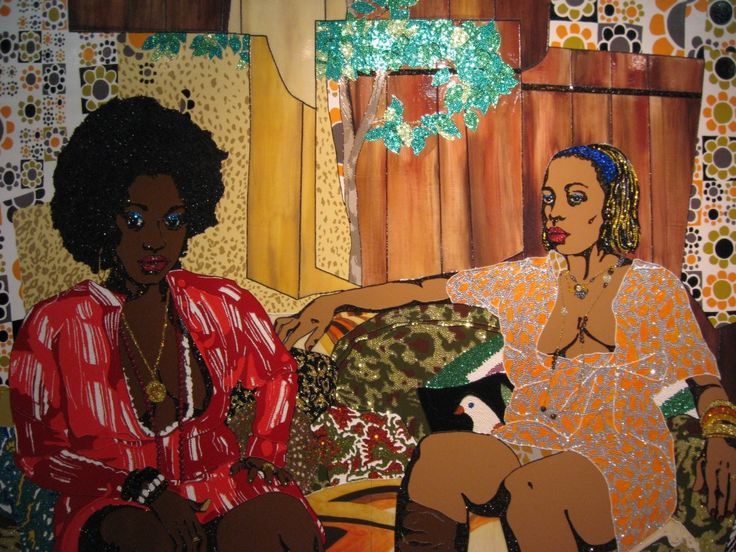 Exhibition at the Nathalie Obadia art gallery from September 25 2019 to November 16 2019, 3 Cloître - Saint - Merri street, Paris 4e, phone : 01.42.74.67.68, open from Moday to Saurday (11am - 7pm), admission free.
The new - yorker painter and photographer Mickalene Thomas celebrates the beauty of the African - American women towards her art work. For that exhibition she interests herself with the Jet magazine created in 1951 by John H Johnson she read during her childhood in the house of her parents or of her aunt. Jet proposes advices about fashion, beauty, entertainment and also gives a help to Afro - Americans mannequins for being known in spite of the fact that the fashion shows are forbidden at this time for them. Jet wants to underline the beauty of the women belonging to the African - American middle class towards the Weekly Beauty where the magazine prints pictures of students, secretaries wearing swimming costumes showing their bodies and their wills. These pictures constituted an alternative to PlayBoy magazine who published only White women pictures until the end of the 1970's. For making her paintings Mickalene Thomas chooses only the most bold pictures in Jet and scans them after she pixels some anatomic details and introduce a brush work for the fun. Jet holds a chronic between 1955 and 1968 dealing with the Civil Rights Movment. The Mickalene Thomas art work doesn't forget that by answering to one of the Donald Trump tweets. In July 2019 he gave the order to four democrat reprentatives African - American women to go out of United - States forgeting clearly that these four women were born on the United - States territory.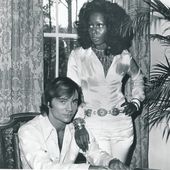 Judy Pace, the mannequin - artetcinemas.over-blog.com
During the 1970's the actress Judy Pace has personified the black beauty on the screens (big and little screen) and proved that the African - American women can find their place on the screens. Born
http://artetcinemas.over-blog.com/2018/01/judy-pace-the-mannequin.html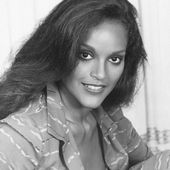 Jayne Kennedy the first African - American miss - artetcinemas.over-blog.com
Considered by the "Ebony" magazine as being one of the most beautiful woman of the 20th century and the Coca - Cola company as the most admired African - American woman Jayne Kennedy born October ...
http://artetcinemas.over-blog.com/2018/01/jayne-kennedy-the-first-african-american-miss.html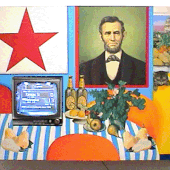 Tom Wesselmann, the hapiness promise - artetcinemas.over-blog.com
Exhibition at the villa Paloma from June 20th 2018 to January 6th 2019, 56 Exotic Garden boulevard, 78000 Monaco, open every days from 10am to 6pm, admission free each Thursdays from 12.30am to 2pm
http://artetcinemas.over-blog.com/2018/08/tom-wesselmann-the-hapiness-promise.html
Galerie Nathalie Obadia: Exhibitions
Current Upcoming Past Mickalene Thomas Jet: beautés du mois Cloître Saint-Merri, Paris Sarkis Vitraux Mobiles Bourg-Tibourg, Paris Géopolitique de l'art contemporain Nathalie Obadia Editions Le ...
Pour être informé des derniers articles, inscrivez vous :