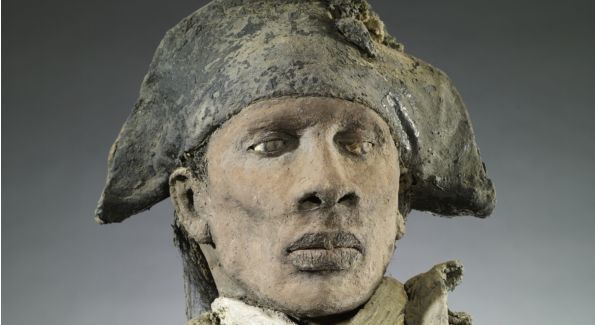 The Ousmane Sow sculptures distinguish itself by a rigourous art work sense limited by a free mind. Before sculpting he begins by doing differents kind of works and really becomes to be a sculptor at the age of fifty. Human being plays an important part inside his art work and his tribute to Noubas, Massaïs, Zoulous, Peuls and Indians prove it. Ousmane Sow inspires himself from the legend of the Oba the king of the Benin kingdom. According to that legend the king gives the ordre to cut the heads of his ennemies and to melt them inside bronze. The Oba founders succeeded to reproduce with mimetism the heads. After that he sends his enemies heads to their children for showing who owns the power. Sow follows the founders melting technical except cutting heads and introduces colors who constitute his own style. Ousmane Sow lives among memories and doesn't hesitate to remember them all the time. He also has invented a system who consist to drawn circles on a A4 leaf and inside these circles he writes importan ideas. With that system he can have a global point of view about his own way of making.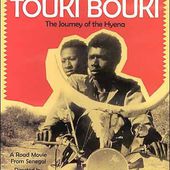 Touki Bouki (the journey of a hyena) - artetcinemas.over-blog.com
Directed and Written by : Djibril Diop Mambéty, produced by : Cinégrit, Studio Kankourama, Paris Films, Kino Video, Djibril Diop Mambéty, Médoune Faye, cinematography : Georges Bracher, main ca...
http://artetcinemas.over-blog.com/2019/09/touki-bouki-the-journey-of-a-hyena.html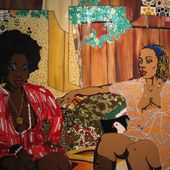 Mickalene Thomas, Jet : Beauties of the month - artetcinemas.over-blog.com
Exhibition at the Nathalie Obadia art gallery from September 25 2019 to November 16 2019, 3 Cloître - Saint - Merri street, Paris 4e, phone : 01.42.74.67.68, open from Moday to Saurday (11am - 7pm)
http://artetcinemas.over-blog.com/2019/11/mickalene-thomas-jet-beauties-of-the-month.html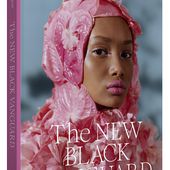 The new Black Vanguard : photography between art and fashion - artetcinemas.over-blog.com
Exhibition at the Aperture Gallery until January 18th 2020, 547 West, 57th Street, 4th Floor, New - York, NY 10001, phone : +1 (212) 505 - 5555. In September 2018 the photographer Tyler Mitchell ...
http://artetcinemas.over-blog.com/2020/01/the-new-black-vanguard-photography-between-art-and-fashion-5.html
Pour être informé des derniers articles, inscrivez vous :