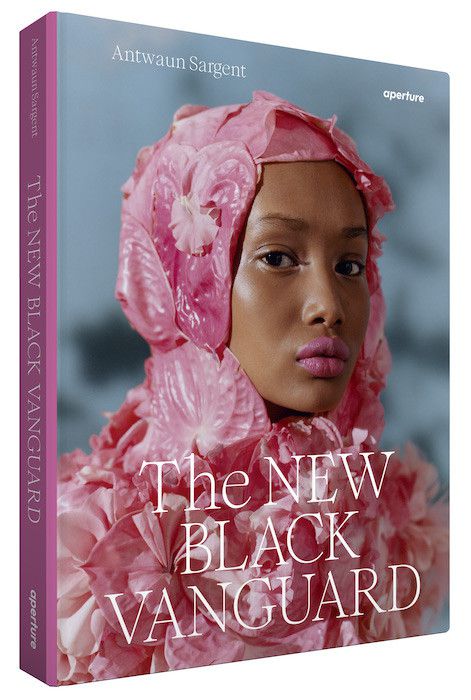 Exhibition at the Aperture Gallery until January 18th 2020, 547 West, 57th Street, 4th Floor, New - York, NY 10001, phone : +1 (212) 505 - 5555.
In September 2018 the photographer Tyler Mitchell makes the cover of the US Vogue edition with a Beyoncé picture. It seems to be usual but it's the first time that an African - American does like that for such magazine. The art critic of the New York Times and the New Yorker Antwaun Sargent agrees to write a book about fifteen photographer like Mitchell he names "The New Balck Vanguard" for the Aperture Art Gallery. Born in United - States, United Kingdom, Switzerland, Ethiopia, Nigeria or South Africa they all improve a huge interest for acid colors, twist stereotypes, integrete the pop culture codes and work for fashion institutions. These photographers put the body whatever the color of the skin is in the middle of their art work building a new picture owning art and culture.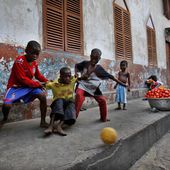 Andrew Esiebo (photographer) - artetcinemas.over-blog.com
Africa appears as the continent of the opportunities for the 21rst century. These economic, politic and cultural transformations are observed and photographed by Andrew Esiebo. This self educated ...
http://artetcinemas.over-blog.com/2017/12/andrew-esiebo-photographer.html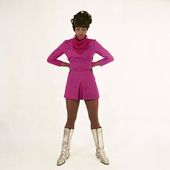 The photography for James Barnor - artetcinemas.over-blog.com
The Ghanaian photographer James Barnor comes from a family where a lot of people (mother, cousins) are attracted by shooting. This autodidact is born June 6, 1921 in Accra the capital of Ghana and ...
http://artetcinemas.over-blog.com/2018/01/the-photography-for-james-barnor.html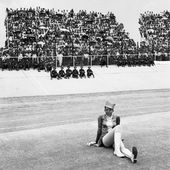 David Goldblatt exhibition - artetcinemas.over-blog.com
Exhibition at the Pompidou Center from February 22 to May 13, 2018, Level 1rst, Gallery 4, Georges Pompidou square, 75004 Paris, open every days except Thursday and May 1rst from 11am to 9pm, phone
http://artetcinemas.over-blog.com/2018/04/david-goldblatt-exhibition.html
Aperture Foundation: Publisher and Center for the Photo Community
Aperture, a not-for-profit foundation, connects the photo community with the most inspiring work, the sharpest ideas, and with each other-in print, in person, and online.
Pour être informé des derniers articles, inscrivez vous :