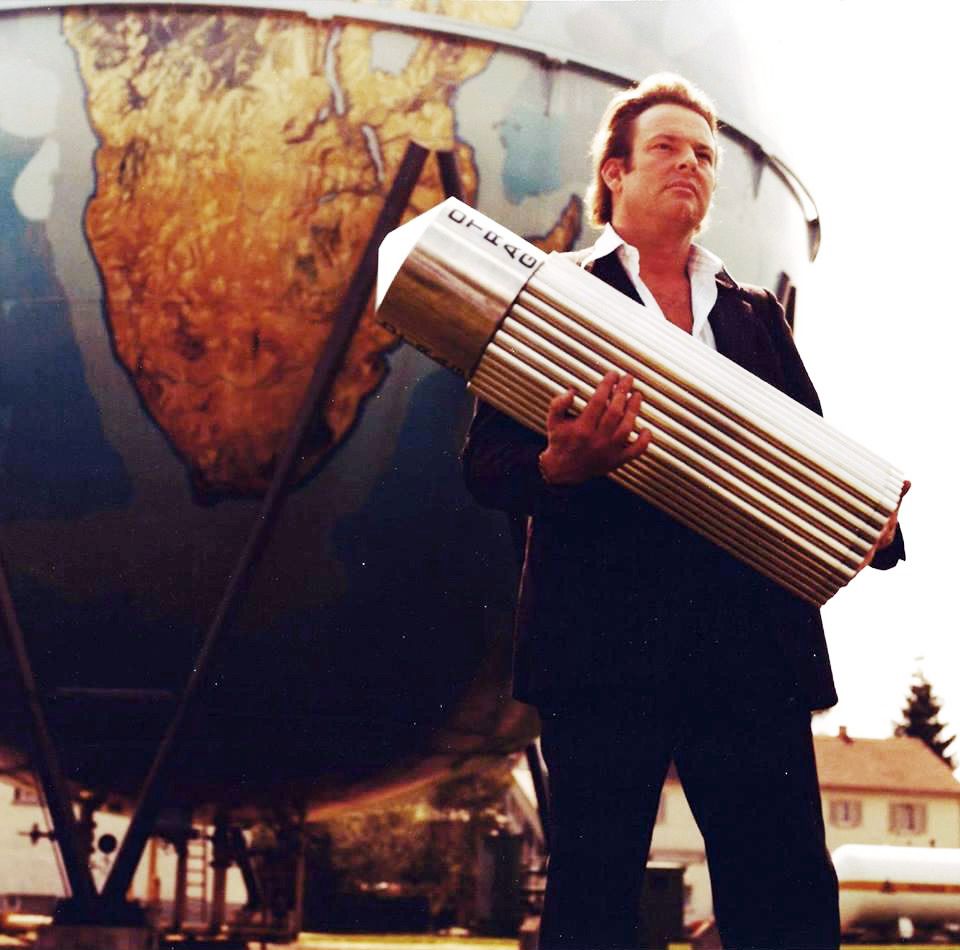 Documentary, directed by : Oliver Schwehm, cast : Kurt Kayser, produced by : Amel Bouzid, Olivier Dubois, Markus Halss, ARTE, music by : Heiko Maile, cinematography : Hermann Sowieja, film editing : Helmar Jungmann, 91 mn, (2019).
Many people know the Elon Musk project to build low cost rockets but few knows that a German engineer has tried to do that during the 1970's in Africa. Lutz Kayser followed with interest the American space conquest and also the teachings of Eugen Sänger who have invented a new type of plane during WWII. He imagines a less sophisticated way for building rockets for reducing costs like a kind of Lego. Lutz Kayser creates in 1974 with the sponsorship of Werner Von Braun the Appollo father and Kurt Debus de Cap Kennedy director the OTRAG (Orbital Transport and Rockets Inc.) but he needs to own a flying off plateform. With the help of the famous boxing fight organizer between Mohamed Ali and Georges Foreman in 1974 he meets the Mobutu president in Kinshasa. Mobutu needs to own sattellites for spying his opponents, his neighbourgs and also raising up his economy. Seduces by the Kayser project Mobutu signs a contract in March 1976 in which he gives a territory (100.000 km2) for fifty years with the OTRAG promesse to form people working in space industry. Fourty engineers clear a place and build a flying off plateform located at the Luvua valley near the equator. It looks like a masson structure and three shootings will happen. The two first are successes but the third doesn't work. Two countries interest themselves with the space Mobutu passion. The Soviet Union wants to protect his African allies and refuses the fact that Germany build rockets thirty years after WWII. The French Republic develops the Kourou space center in Guyana where Germany is highly involved in. The french pressions combined with the russians, an attempt to destroy the plateform leaded by Russian friends in May 1978 and only three shooting incites Mobutu to let down the project (1980). The engineer Lutz Kayser and OTRAG will never leave Africa because few months after the Mobutu decision he will work for the colonel Khadafi.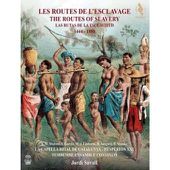 Slavery routes (TV serie) - artetcinemas.over-blog.com
Arte TV serie, directed by : Daniel Cattier, Fanny Glissant, Juan Gélas, written credits (in alphabetical order) : Frédéric Gazeau, Sandrien Gregor, cast (voices) : Nathan Willcocks, Mathieu ...
http://artetcinemas.over-blog.com/2018/12/slavery-routes-tv-serie.html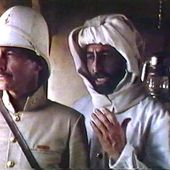 Fachoda, the Marchand mission - artetcinemas.over-blog.com
TV serial, directed by : Roger Kahane, writing credits : François Marie Banier, Georges - Patrick Salvy - Guide, produced by : Antenne 2, Nathan Television, cast : Robert Etcheverry, Serge Martina...
http://artetcinemas.over-blog.com/2019/05/fachoda-the-marchand-mission.html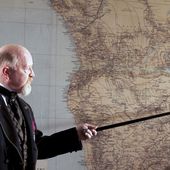 Berlin 1885, the division of Africa - artetcinemas.over-blog.com
Documentary directed by : J. Calmettes, writing credits : J. Calmettes, produced by : Les Films d'ici, LOOKSfilm, Les Films de la passerelle, Chiloë production, Arte France, RBB, RTBF, TV5 Monde, J
http://artetcinemas.over-blog.com/2019/08/berlin-1885-the-division-of-africa.html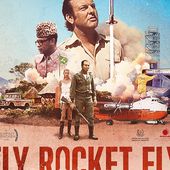 Directed by Oliver Schwehm. With Lutz Kayser. Elon Musk was not the first! This film tells the unbelievable story of OTRAG, the first private space launch company ever.
Pour être informé des derniers articles, inscrivez vous :