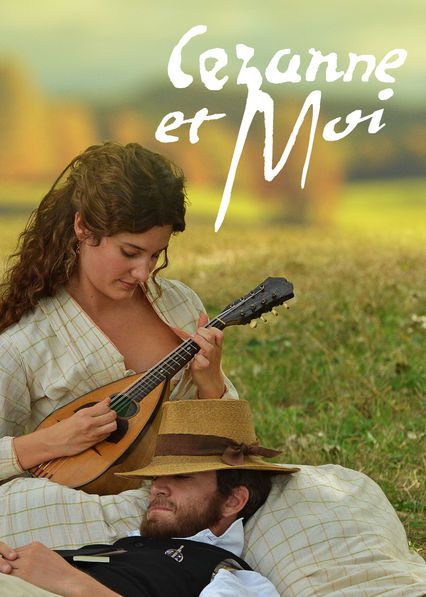 Directed by : Danielle Thompson, writing credits : Danielle Thompson, production : Vivien Arlamian, Florian Genetet - Morel, Nadia Khamlichi, Albert Koski, Romain Legrand, Adrian Politowski, Ardovan Safaee, Michel Schmidt, Bastien Sirodat, Alain Terzian, Gilles Waterkeyn, G Films, Pathé, Studio Orange, France 2 cinéma, U Media, Alter Films, cinematography : Jean - Marie Dreujou, film editing : Sylvie Landrau, music : Eric Neveux, cast : Guillaume Canet, Guillaume Gallienne, Alice Pol, Deborah François, Pierre Yvon, Sabine Azéma, Gérard Meylan, Laurent Stocker, Isabelle Candelier, ..., 113 mn, (2016).
The film director Danielle Thompson inspires herself by the friendship full of dramaturgy between the famous novelist Emile Zola and the famous painter Paul Cézanne for making a movie about a last meeting in Meudon (1888). Danielle Thompson chooses Guillaume Canet and Guillaume Gallienne for performing these both giants because they physically look like to them and she also incites the actors to read Zola novels or to begin painting. The movie follows the aim to depict the last meeting between Emile Zola and Paul Cézanne towards memories. The novelist and the painter meet them together for the first time at the Aix - en - Provence school. Emile Zola wants to becomes a writer and Paul Cézanne will be his first reader. Paul Cézanne tries training Emile Zola in painting but the novelist is only attracted by words. The both go to Paris in 1858 leading a Bohemian life until 1862 living without any money, reading a lot, hunting same women but theur careers will take different ways. The novelist Emile Zolla will become to be the leader of the naturalist movement and will create the concept of intellectual. During that time the painter Paul Cézanne vegetates. The movie suggests that the friendship is broken after the Meudon meeting but the historic reality is much different. In 1866 the novelist Emile Zola writes a book names "L'Oeuvre" where he explains the falling down of the painter Claude Lantier. Lantier paints like a genius but nobody understands his art work. Claude Lantier misses his private life and kills himself in front of a canvas. Paul Cézanne reads the book and think that Emile Zola wishes his own falling. Paul Cézanne breaks the friendship with Emile Zola and he will never speak with him anymore except in a letter written in 1886.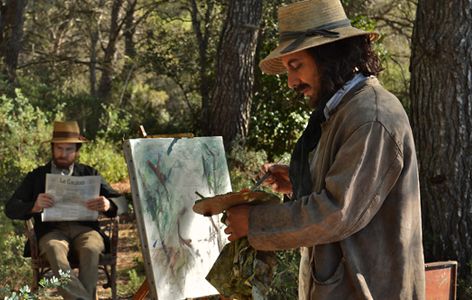 The novelist Emile Zola (Guillaume Canet) reading a paper and the painter Paul Cezanne (Guillaume Gallienne) painting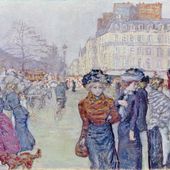 Bonnard in all intimity - artetcinemas.over-blog.com
Exhibition from the 26th of November 2016 to the 23rd of April 2017 at the Bonnard Museum, 16 boulevard Sadi Carnot, 06110 Le Cannet, open from July to August from 10am to 8pm and from September to
http://artetcinemas.over-blog.com/2017/01/bonnard-in-all-intimity.html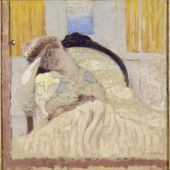 Bonnard and Vuillard - artetcinemas.over-blog.com
Exhibition from May 13th to September 17th at the Bonnard Museum, open from 10am to 6pm (May - June) and from 10am to 8pm (July - September) except Monday, 16 boulevard Sadi Carnot, 06110 Le Cannet
http://artetcinemas.over-blog.com/2017/07/bonnard-and-vuillard.html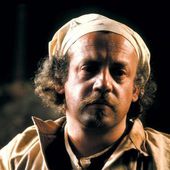 The Rembrandt fecit 1669 - artetcinemas.over-blog.com
Directed by : Jos Stelling, writing credits : Will Hildebrand, Jos Stelling, Chiem Van Howeninge, cast : Frans Stelling, Ton de Koff, Lcie Singeling, Aya Gill, Ed Kolmeijer, Hank Douze, music by : ...
http://artetcinemas.over-blog.com/2018/10/the-rembrandt-fecit-1669.html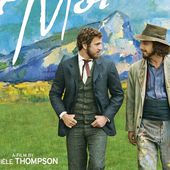 Directed by Danièle Thompson. With Guillaume Canet, Guillaume Gallienne, Alice Pol, Déborah François. The parallel paths of the lives, careers and passionate friendship of post-impressionist pai...
Pour être informé des derniers articles, inscrivez vous :