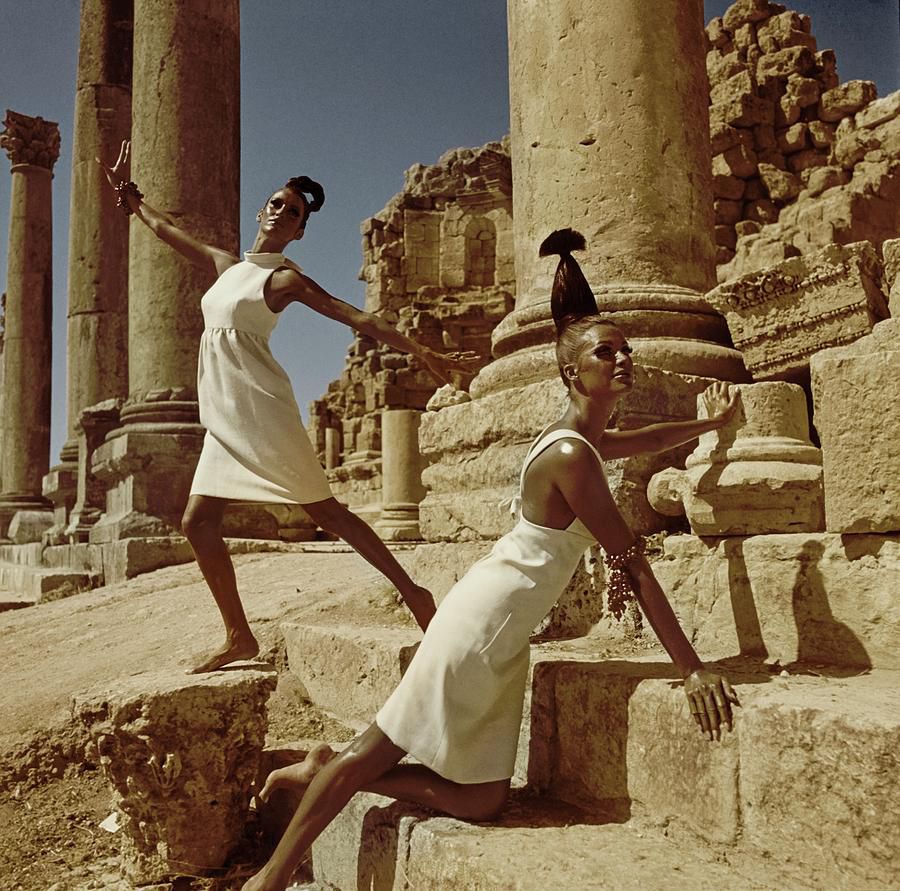 Exhibition at the Huis Marseille Museum of Photography, Keizersgracht 401, 1016 EK Amsterdam, open from Thursdays to Sundays (11 am to 6 pm), closed Mondays, phone : 020 - 5318989.
When Diana Vreeland takes the control of the "Vogue" magazine in 1963 she follows the aim to rise up the printing by introducing something spicy inside the pictures. She takes in the photographer Henry Clarke for shooting the cover and twenty pages of the June and December numbers. Clarke is a fashion photographer legend who has left California for following teatchings at the New School for Social Researchs at New York City before working for several fashion magazines during the 1950's. He shares the same aim as Richard Avedon and Irving Penn do changing the fashion photography rules. Henry Clarke proposed the subjects to the "Vogue" board before going on place with his team for building the shooting sessions. He always chose exotic landscapes with shiny light and cultural heritage out of time in which he photographed sophisticated woman wearing fluid wardrobes. The rising of aerial travels gives the world more accessible and the local hotels agreed to welcome the shooting teams free if the journalists spoke about them in the articles. The Henry Clarke pictures stays forever and he builds a technicolor world but without introducing the people living there.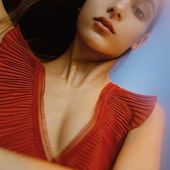 Lea Colombo, the fashion photographer - artetcinemas.over-blog.com
The South - African photographer Lea Colombo improves a real interest since her childhood for shooting and specially for shooting fashion pictures. When she was a teenager she never hesitate to take
http://artetcinemas.over-blog.com/2017/01/lea-colombo-the-fashion-photographer.html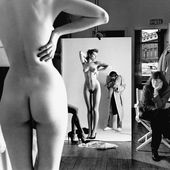 Helmut Newton, Icons - artetcinemas.over-blog.com
Inaugural exhibition at the Museum of the photography from the 17th of February to the 28th of May 2017, 1 Place Pierre Gautier, 06000 Nice, open everyday except Monday from 11am to 6pm. The ...
http://artetcinemas.over-blog.com/2017/03/helmut-newton-icons.html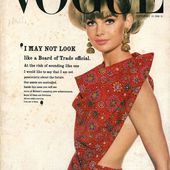 Dancing in the streets, Peter Knapp and the fashion - artetcinemas.over-blog.com
The designer Peter Knapp makes his first pictures in 1945 after studying fine arts in Zürich where impregnate himself with the Bauhaus principles before using them in drawing. Peter Knapp has also...
http://artetcinemas.over-blog.com/2018/09/dancing-in-the-streets-peter-knapp-and-the-fashion.html
Huis Marseille, Museum voor Fotografie
Het eerste fotografiemuseum van Amsterdam. Gevestigd in twee historische 17de eeuwse grachtenpanden, met een bibliotheek, museumwinkel en eigen collectie.
Pour être informé des derniers articles, inscrivez vous :