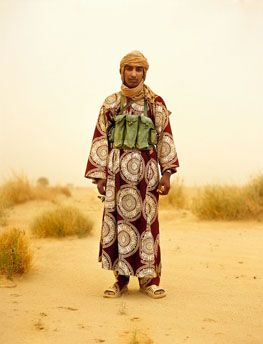 The Swiss photographer Philippe Dudouit trained at the Ecole photographique de Vevey owner of many prizes like the World Press Photo tries to show us the political changing. He makes corporates pictures for rich clients but as soon as he can he follows a work about guerilla movements all over the world. Before shooting Philippe Dudouit begins by doing deep historical, geographical and geopolitics searches on the rebellious area. He also spend time in building links with the rebels because it will help him to penetrate the reality better than organized travels made by United Nations, NGO or army mass services for the photographers. In "Dynamics of the dust" (pictures : Philippe Dudouit, writing credits : Philippe Dudouit, Emilio E. Manfredi, Patrick Frey editions, 2019, 210 pages, 58 €) he moves to the San Salvador passe near the border between Libya, Niger and Algeria. This place underlines the situation living by the Sahel inhabitants who is a summary of underdevelopment, poverty without any state authority. The only one leading this place are those owning a weapon and a will like drug dealers, slave traders and djihadists. They all share the authority but follow different aims.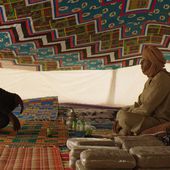 Wulu (movie) - artetcinemas.over-blog.com
Drama, directed by : Daouda Coulibaly, written by : Daouda Coulibaly, cast : Ibrahim Koma, Inna Modja, Quim Gutierrez, Olivier Rabourdin, Ndiaye Ismaël, Habib Dembélé, Jean - Marie Traoré, Ndia...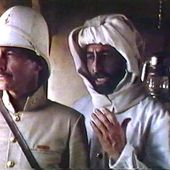 Fachoda, the Marchand mission - artetcinemas.over-blog.com
TV serial, directed by : Roger Kahane, writing credits : François Marie Banier, Georges - Patrick Salvy - Guide, produced by : Antenne 2, Nathan Television, cast : Robert Etcheverry, Serge Martina...
http://artetcinemas.over-blog.com/2019/05/fachoda-the-marchand-mission.html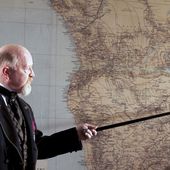 Berlin 1885, the division of Africa - artetcinemas.over-blog.com
Documentary directed by : J. Calmettes, writing credits : J. Calmettes, produced by : Les Films d'ici, LOOKSfilm, Les Films de la passerelle, Chiloë production, Arte France, RBB, RTBF, TV5 Monde, J
http://artetcinemas.over-blog.com/2019/08/berlin-1885-the-division-of-africa.html
Philippe Dudouit, photographer
PHILIPPE DUDOUIT Lausanne - Switzerland phil@phild.ch EDITORIAL REPRESENTATION CONTACT PRESS IMAGES Executive Director: Jeffrey D. Smith 341 West 38th Street NYC, NY 10018, USA TEL. +1-212-695-7750
Pour être informé des derniers articles, inscrivez vous :