Exhibition from June 30th to November 20th 2020at the Quai Branly Jacques Chirac Museum, quai Branly 37, 75007 Paris, daily open (10.30am - 7Pm) except Mondays, phone : 01.56.61.70.00, ticket full price : 12€.
The Quai Branly Museum begins in 2006 to build a contemporary pictures collection. The goal is to show us the five continents production never exhibited in any European or American art gallery. The exhibition "Who is gazing ?" follows no ways but inspires himself with the Ludwid August Hölsen sentence "The watch belongs to you and ... among other things". The exhibition asks our picture perception like the Samuel Fosso poster shows arousing many questions like : who is looking at ? How many times does it that ? What is the meaning of the watch ? The perception and the representation own both a kind of pedagogic way of making (Bruck Andrew, Dinh Q. Le). Some artists lead inquiries (Mario Garcia Torrès, Sammy B.) or analyze or time connection (José Alejandro Restrepa). "Who is gazing ?" helps at the end to give a new part to museums in a broken world directed by Covid or borders by underlining masterpieces and promoting art.
China - Africa - artetcinemas.over-blog.com
Exhibition at the Pompidou Center from March 4th to May 18th 2020, Level 4, art gallery 0, prospective space, Georges Pompidou square, 75000 Paris, open from Wedyhnesday to Monday (11am - 10pm) ...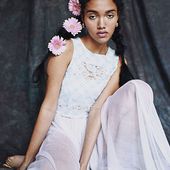 Nadine Ijewere - artetcinemas.over-blog.com
The photographer Nadine Ijewere comes from a Nigerian and als Jamaïcan background and is known for her fashion and portraits pictures . Her career has begun by chance because she followed before ...
http://artetcinemas.over-blog.com/2020/06/nadine-ijewere-6.html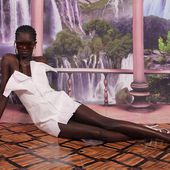 Ruth Ossaï - artetcinemas.over-blog.com
Ruth Ossaï grew up in the Eastern Nigerian State and lives in the West Yorkshire today. She finds her inspiration inside the Igbo culture (music, film making, personnalities, ...) because she thinks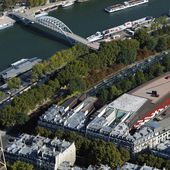 Arts et Civilisations d'Afrique, d'Asie, d'Océanie et des Amériques | Expositions, Spectacles, Concerts, Colloques, Conférences et Université Populaire. Description mots-clés French
Pour être informé des derniers articles, inscrivez vous :