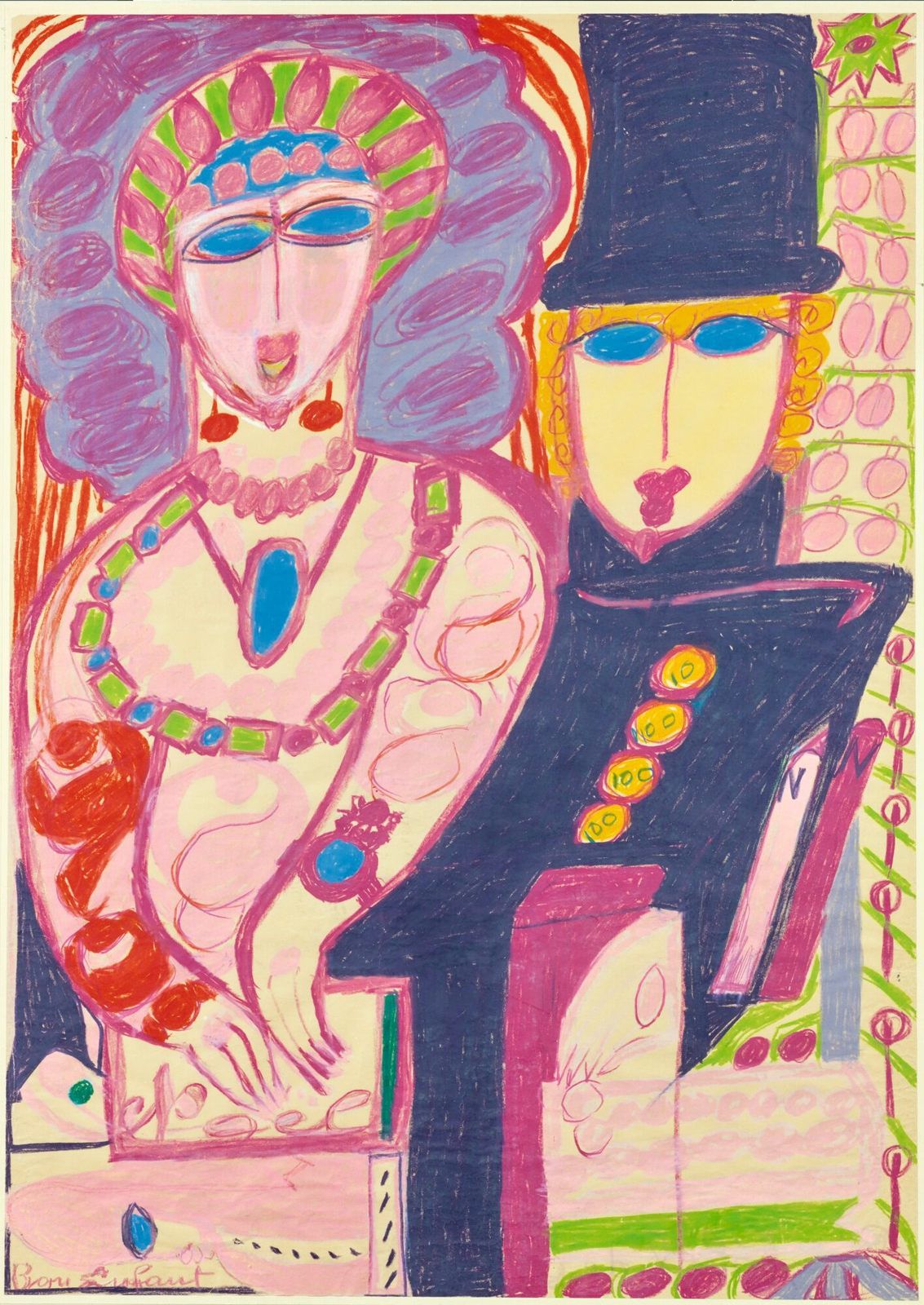 The painter Aloïse Corbaz is a potent character of the raw art making with a career all over the 20th century. Born in 1886 she succeeds to become member of the German emperor Guillaume the second court and participating to many parties. Her drawings deeply connected with that time look likes joyful melodies with many shiny colors light as naïve waltz do. After a sad love affair she becomes mad and think she is the girlfriend of two emperors the German emperor and the French emperor Napoleon the first in spite of the fact that she improves pacifists feelings. Diagnostiqued as schyzophrenia she integrate an institution. For helpinh her a psychiatrist gives her pencils and papers for drawing. Her art work catches the attention of the raw art theorist Jean Dubuffet who will take in her inside his raw artists classification involving celebrity for her. Aloïs Corbaz paints divas from upper class waring jewels. All of her female model own eyes with different types of colors. The red eyes means love, the blu eyes invoke the entertainment, the green eyes involve the mysticism and the yellow the perfection. For making art Aloïse Corbaz uses pens, pencils or felts with papers. All over the canvas she writes words or sentences recapitulating the canvas spirit.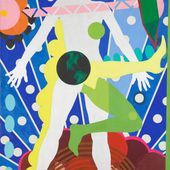 She - Bam Pow POP Wizz ! The POP Amazones - artetcinemas.over-blog.com
Exhibition at the Nice MAMAC from October 3 2020 to March 28 2021, Yves Klein square, 06364 Nice Cedex 4, daily open (11am - 6pm) except Mondays, phone : 04.97.13.42.01, ticket full price : 10€. At
http://artetcinemas.over-blog.com/2020/10/she-bam-pow-pop-wizz-the-pop-amazones.html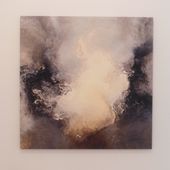 Tellus - artetcinemas.over-blog.com
Jacques Godard, Hala Hilimi Hodeib, Roland Kraus exhibition at the CIAC of Carros, Castle of Carros, square Castle, 06510 Carros, daily open except Mondays (10 am - 12.30 am, 1.30 pm - 5 pm), closed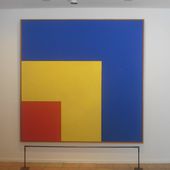 The walls are receding - artetcinemas.over-blog.com
Exhibition at the Matisse Museum until March 31rd 2021, 164 Arena of Cimiez avenue, 06000 Nice, daily open except Thuesdays (10am - 5pm), phone : 04.93.81.08.08, ticket full price : 10 €. Inside ...
http://artetcinemas.over-blog.com/2020/11/the-walls-are-receding.html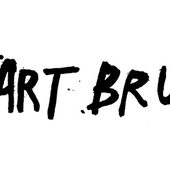 La Collection de l'Art Brut expose en permanence des créations d'autodidactes réalisées à l'écart de la tradition et des modes artistiques, sans se préoccuper du regard d'autrui. Elle a été...
Pour être informé des derniers articles, inscrivez vous :