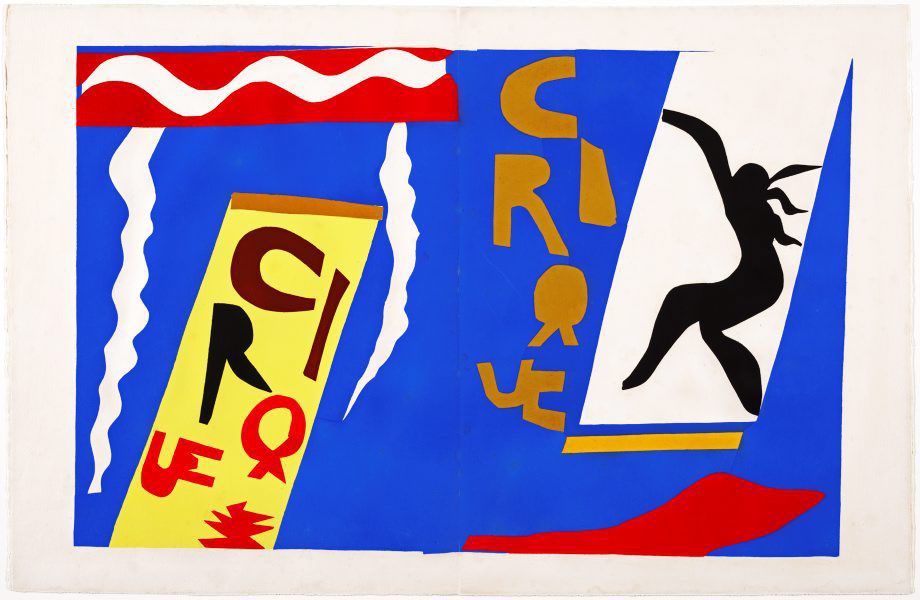 Exhibition at the first gallery of the Pompidou Center from October 20 2020 to February 20 2021, Georges Pompidou square, 75004 Paris, daily open (10am - 8pm), ticket full price (11 - 15 €).
Celebrating the 150th birthday of the Henri Matisse birth the Pompidou Center proposes a big retrospect. This retrospect looks like a travel towards the Matisse work and doesn't interest itself about any theme. "Matisse like a novel" begins when the painter follows the Gustave Moreau teachings in 1892. Moreau incites his students dreaming their paintings and also developing their own characters. At this time the Henri Matisse art work stays figurative underlining the insides or the sets. Henri Matisse makes some sculptures for tributing Rodin and paint some pointillist canvas but the first decisive turn in his career happens in October 17 1905 at the Salon d'Automne. The art critic Louis Vauxcelles writes an article for the paper "Gil Blas" in which he describes the work of a new generation of artists who have created another kind of colors from their exile in Collioures. This colors break the divisionnism by their intensity and the way of details are used highlight sets. With the support of Gertrude Stein the painter will meet Pablo Picasso in 1907. The meeting between these two potents artists will be decisive and continue until the Matisse missing. Another decisive turn will be the living of Henri Matisse on the French Riviera in 1917. This period of time will end in 1954 and be creative. Ponctuated by bad events (illness, war) it will arouse the painter to let intimate paintings shining by the light of the south of France for moving to pop compositions where colors always play an important part. This period will culminate with the building of the Rosaire Chapel of Vence where Henri Matisse imagines and does furnitures, wardrobes and glasses as a gift for a sister who has cured him during his 1941 illness. This art work plays with light and colors and stays as a will for the future generations.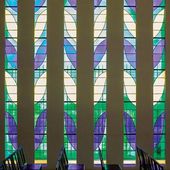 Matisse and Vence, the pure emotion - artetcinemas.over-blog.com
Exhibition at the Vence Museum from June, 24 to December, 31 2017, open from Tuesday to Sunday from 11am to 6pm, 2 place du Frêne, 06140 Vence, phone : 04.93.58.03.26, ticket (full price) : 6 € ...
http://artetcinemas.over-blog.com/2017/09/matisse-and-vence-the-pure-emotion.html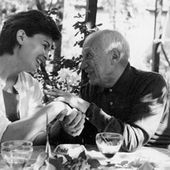 Matisse and Picasso, the model comedy - artetcinemas.over-blog.com
Exhibition at the Matisse Museum of Nice from June 23rd to September 29th 2018, 164 arena avenue, 06000 Nice, open every days from 10am to 6pm, phone : 04.93.53.00.22 At first the way how Matisse ...
http://artetcinemas.over-blog.com/2018/06/matisse-and-picasso-the-model-comedy.html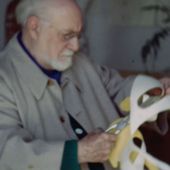 Matisse - artetcinemas.over-blog.com
Silent movie, directed by : Frederic Rossif, writing credits : Henri Matisse, Henri Langlois, produced by : Henri Langlois (Henri, plateforme de la cinémathèque), 7mn 40s, (1951). The founder of the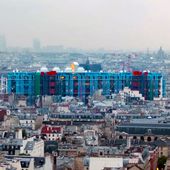 La 1ère collection d'art moderne et contemporain d'Europe, des expositions, spectacles, débats, activités pour enfants... dans une architecture mythique, dotée de la plus belle vue de Paris du ...
Pour être informé des derniers articles, inscrivez vous :