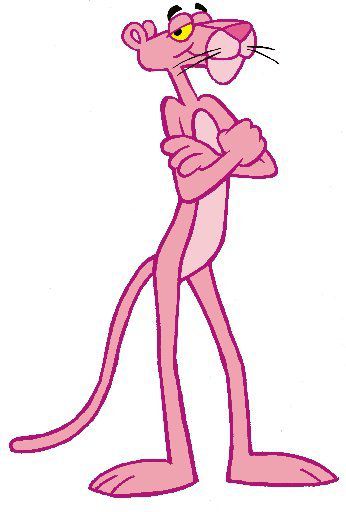 The pink panther is introduced for the first time in December 1963 on the screens at the beginning and also at the ending of the Blake Edward's movie "The pink panther". This unreal animal created by Fritz Freleng looks like an anthromorphic panther, slender and pink colored. It moves with peace but sometimes with anger inside an absurd and surrealistic world. Fascinated by the pink panther character the artist David Maddalena alias TheCoolGuy duplicated it on many ways. His passion arouses him imagining an happening where the pink panther statue makes a robbery spending their money in different French cities. For doing that David Maddalena gives the order to assistants to put pink panthers statues in Nice, Paris, Lyon and Toulouse but nothing will go well in Nice. A statue representing the pink panther was put just behind a bank where an important robbery happens during the 1970's. The panther hold a pack of bills in one's hand and a bag where a sentence is written ("Without any weapons, hatery and violence") remembering the one of the robbery brain. Some neighbours around the bank don't like this and call the police. The CoolGuy noticed that nothing has been stolen but following the goal to stay in a peace he decides to contact the city of Nice. The purpose of the city is giving huge part to street artists because they help to give the city more nice. So the pink panther has been "released" in the Ray parc.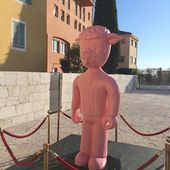 The Moya affair - artetcinemas.over-blog.com
Exhibition until Mars 11, 2018, Lympia Art Gallery, Nice harbor, 2 quai Entrecasteaux, 06300 Nice, open from Wednesday to Sunday, from 10am to 12.30am and from 1.30pm to 5pm, phone : 04.89.04.53.10
http://artetcinemas.over-blog.com/2018/02/the-moya-affair.html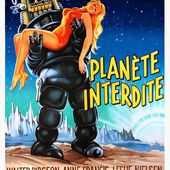 The spaceman - artetcinemas.over-blog.com
Short movie written and directed by : Eric Sherman, produced by : Mia Moroe, Bang Zoom Entertainment, music : Raynes Tham, cast : Max Mittelman, Laura Past, Dave Maillow, Jackie C., ..., 4 mn ...
http://artetcinemas.over-blog.com/2020/04/the-spaceman-3.html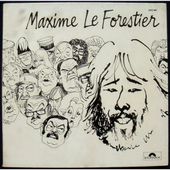 The Cabu way of laughing - artetcinemas.over-blog.com
Exhibition at the Paris City Hall until January 9th 2021, Holly John City Hall room, City Hall square, Lobau street 5, 75004 Paris, open from Thursday to Saturday (10am - 6.30pm), admission free ...
http://artetcinemas.over-blog.com/2020/11/the-cabu-way-of-laughing.html
Pour être informé des derniers articles, inscrivez vous :