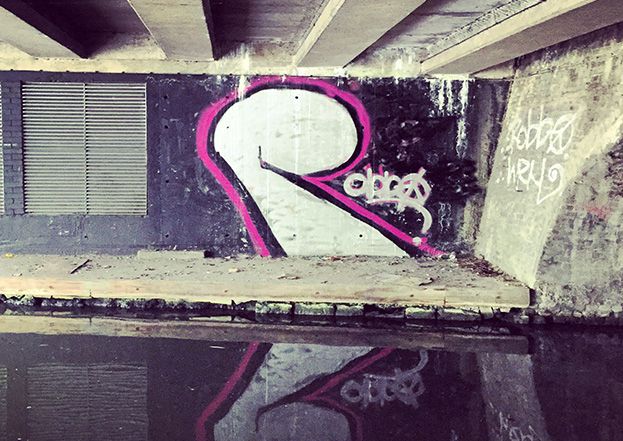 Short movie directed by : Sami Lorentz, Audrey Espinasse, produced by : LaToileBlanche, Audrey Espinasse, film editing : Jeremy Leroux, cinematography : Sami Lorentz, Audrey Espinasse, cast : Corinne Augustin, King Bobo, Docteur Bergman, Andrew Wallas, Kaldea Nakajima, Yann Lebacques, Sabine Meyer, Robert Desjanlais, Joris Delacour, 10mn26s, (2017).
Street art finds his own roots inside paintings made by the first human being on the walls of prehistoric caves. This artistic movment underline itself at the end of the 20th century and it doesn't be confused with urban art or projects involved by administrations like the American Federal Art Project during the 1930's. The film director Sami Lorentz asks to the street artist King Bobo introducing him the ephemeral art. The people don't pay for watching street art masterpieces in spite of the fact that street artists want to be highlighted in museums or receiving private money for working more easily. The street artists perform in a spontaneous way like raw artists do. This spontaneity materialized itself by rejecting rules and using all the supports they can. The street artists must work in a kind of emergency because they don't want to be arrested by the police. The street art practise has rised up since the 1960's. At the beginning they follow the goal to be known and also talking to the audience. The next generation of street artists try to introduce calligraphy inside their wall drawings. The last generation is now exhibited inside museums but some of is members refuse to become like official artists.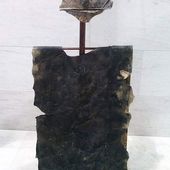 LAB #2, Out of categories - artetcinemas.over-blog.com
Exhibition from January 26 to Mars 18, 2018 at the NMNM (Villa Sauber), open every days from 10am to 6pm, except May 1rst, November 19, December 25, 17 Princess Grace Avenue, 98000 Monaco, entrance
http://artetcinemas.over-blog.com/2018/03/lab-2-out-of-categories.html
Jan Fabre, my nation the imagination - artetcinemas.over-blog.com
Exhibition at the Maeght fondation, 623 chemin des Gardettes, 06570 Saint - Paul - de - Vence, open every days from 10am to 7pm, phone : 04.93.32.81.63, ticket full price : 16 €. Heir of the ...
http://artetcinemas.over-blog.com/2018/08/jan-fabre-my-nation-the-imagination.html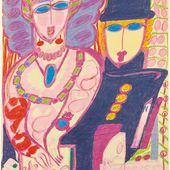 Aloïse Corbaz - artetcinemas.over-blog.com
The painter Aloïse Corbaz is a potent character of the raw art making with a career all over the 20th century. Born in 1886 she succeeds to become member of the German emperor Guillaume the second...
http://artetcinemas.over-blog.com/2020/12/aloise-corbaz-8.html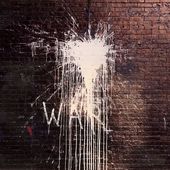 Street art is unofficial and independent visual art created in public locations for public visibility. Street art is associated with the terms "independent art", "post- graffiti", "neo-graffiti" ...
Pour être informé des derniers articles, inscrivez vous :