During the lock down time induced by Covid the Picture Museum of Nice follows on his website the Charles Negre way of making. Since his own childhood he improves a huge feeling for pictures and moves to Paris for learning art inside the studio of the famous painter Ingres. When Charles Nègre was twenty three years old he exhibits his canvas for the first time but will never become being famous. At the same moment he discovers by hazard the daguerreotype (first picture making process) and decides to photograph everything he sees because he understands all the possibilities given by this invention. Charles Nègre also succeeds perfecting the picture printing by using the gold bath technical or introducing the movment inside picture through the famous "Les ramoneurs en marche" (1852) representing three young workers walking. The virtual exhibition on the Museum website underlines the period between 1860 to 1870 when Charles Nègre goes back for living on the French Riviera. There he watches and shouts the town planning disruptions involve by the railroad without forgetting to photograph inhabitants including his family members. Charles Nègre asks to several publishers like Amarante (Menton), Robaudy (Cannes) or Delbecchi (Nice) printing his pictures before selling them. He will let the French Riviera one year (1865) for moving with the duke of Luynes until the holly land for a travel before passing away. Noboby will remember the Charles Negre name until 1936 when he will be discover again towards exhibitions in Paris and New - York City dedicated to pictures pioneers.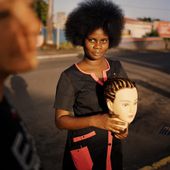 Gregory Halpern - artetcinemas.over-blog.com
Gregory Halpern begins by taking picture making seriously when he follows Art studies at the California College of Arts. Before he didn't feel the importance of photography. Gregory Halpern owns the
https://artetcinemas.over-blog.com/2021/03/gregory-halpern-5.html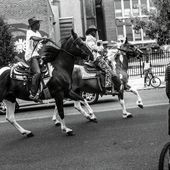 Charles Mostoller, Concrete Cowboys - artetcinemas.over-blog.com
The American photographer Charles Mostoller covers for famous newspapers like the National Geographic, the New - York - Times or the Wall Street Journal the questions involve by immigration or South
https://artetcinemas.over-blog.com/2021/03/charles-mostoller-concrete-cowboys-7.html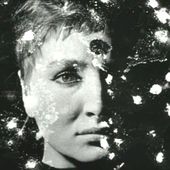 Planet Marker - artetcinemas.over-blog.com
The art work of Charles Boucher Villeneuve known as Chris Marker depicts the universal and individual history of human people. Earlier he stays as a discreet man changing is name for being printed ...
https://artetcinemas.over-blog.com/2021/03/planet-marker.html
Afin de faciliter l'accompagnement et la solidarité métropolitaine, la Métropole Nice Côte d'Azur a déployé, depuis le 15 janvier, des unités mobiles de vaccination sur son territoire. Un pl...
Pour être informé des derniers articles, inscrivez vous :