The war and documentary photographer Guy Tillim belongs to the generation who have taking the succession of David Goldblatt and also belonging to the Afrapix collective. This collective own professional photographers (Omar Bodsha, Gille de Vlieg, Gisèle Wulfshom, Santu Mofokeng, Lesley Lawson) and non professional fighting against the apartheid regime. They made pictures about demonstrations and repression by police and teaching art among townships. After the Afrapix ending in 1991 Guy Tillim will follow his career as photographer walking through the roads of many African capitales like a silent witness watching economic, social and politic changing. He uses the same technical for doing that by puting his camera on a revolving trivet fixing the curious but never angry watch of the people living there. Guy Tiilim names his technical "cityscape" from city and landscape. It helps him staying invisible from the other people and keeping open his eyes as oberver of modern Africa.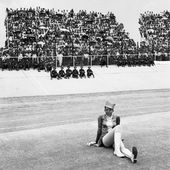 David Goldblatt exhibition - artetcinemas.over-blog.com
Exhibition at the Pompidou Center from February 22 to May 13, 2018, Level 1rst, Gallery 4, Georges Pompidou square, 75004 Paris, open every days except Thursday and May 1rst from 11am to 9pm, phone
https://artetcinemas.over-blog.com/2018/04/david-goldblatt-exhibition.html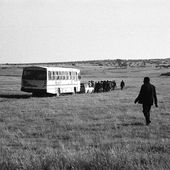 Santu Mofokeng, stories - artetcinemas.over-blog.com
Exhibition at the FOAM from February 15 to April 28, 2019, Keizersgracht 609, 1017 DS Amsterdam, open daily from 10am to 6pm, phone : +31 (0) 205516500 The life of the South - African photographer ...
https://artetcinemas.over-blog.com/2019/03/santu-mofokeng-stories.html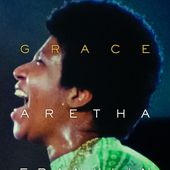 Amazing Grace - artetcinemas.over-blog.com
Documentary, directed by : Alan Elliott, Sydney Pollack, produced by : Joe Boyd, Joey Carey, Alan Elliott, Alexandra Johnes, Rob Johnson, Chiemi Karasawa, Spike lee, Stefan Nowicki, Sabrina V ...
https://artetcinemas.over-blog.com/2019/12/amazing-grace-1.html

Afrapix was a collective agency of amateur and professional photographers who opposed Apartheid in South Africa and documented South Africa in the 1980s. The group was established in 1982 and ...
Pour être informé des derniers articles, inscrivez vous :