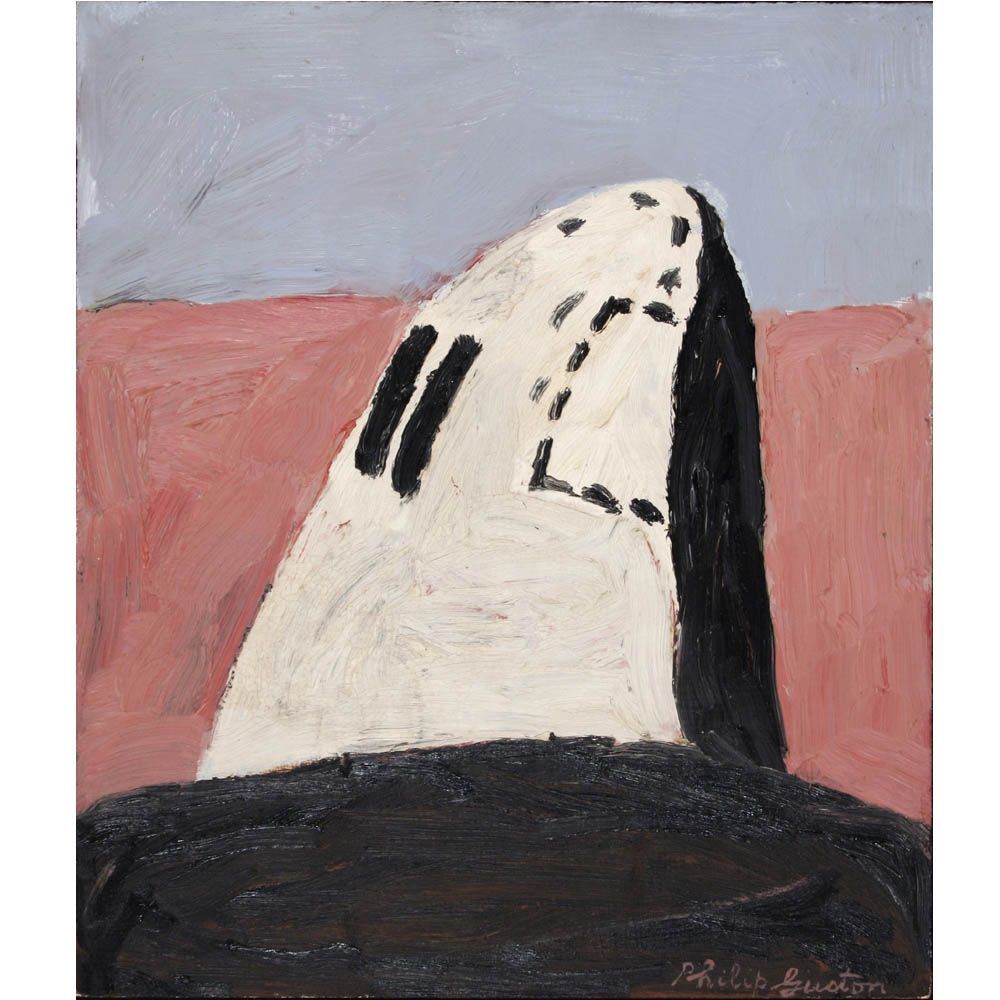 The Philip Guston artistic career begins during the 1930's until June 1980 and is dedicate to social topics. Borns in a Jewish family he follows studies at the Manual Arts High School where he'll meet Jackson Pollock the future New - York school leader. Guston will improve his art knowledeges towards several meetings with modern artists, Native artists or Mexican muralists artists like Siqueiros or Orozco. He made a painting on a big scale in 1931 for denouncing the trail against nine young African - Americans raping accused without any evidences. The Guston peinting will be destroy by police and nobody will say something against that. He belongs for a few time to the New - York School learning zen philosophy or painting abstact canvas by using automatism technical. He renews with figurative painting in 1970 with the famous exhibition at the Marlborough Gallery in New - York City. He finds his inspiration inside the Robert Crumb comics including a narrative speech for talking about the kalnsmen as the symbol of social violence in United - States. These people are put inside canvas leaded byn red and pink colors among usual objects. Guston denounces the violence but the art critics Hilton Karnes (New York Times) and Hughes (Times Magazine) says that he supports racists. This misunderstanding touches deeply Philip Guston. These canvas keep their message inside a country crossed by racial violence since his birth at the end of the 18th century. After the Georges Floyd assassination by a white police officer four museum (National Gallery of Art, Tate Modern, Houston and Boston Fine Art Museums) decide to boycott the Guston paintings. This boycott happens in a context where masterpieces are removed for following the will of American communities. Some writers ( Laurent Dubreuil, ...), some museums directors (Robert Starr, ...) and some curators (Didier Ottinger, Mark Godfrey, ...) protest against that point of view and propose boycotting the four museums.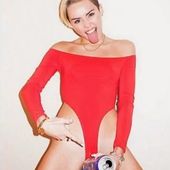 Terry Richardson, the sacred and the profane - artetcinemas.over-blog.com
Terry Richardson scrutinizes with perspicacity America and his devils. Born in New - York City the 10th of August 1965 he lives an unhappy childhood in Hollywood. His father the photograph Bob ...
https://artetcinemas.over-blog.com/2017/01/terry-richardson-the-sacred-and-the-profane.html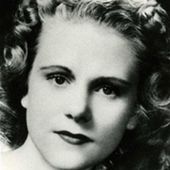 While the trees sleep - artetcinemas.over-blog.com
Drama, short movie, directed by : Emilie Sabath, writing credits : Emilie Sabath, cast : Betsy Moore, Emilie Sabath, Adam McCall, Russ Boyer, Jamie Davies, cinematography : Meena Singh, music : Sage
https://artetcinemas.over-blog.com/2017/05/while-the-trees-sleep.html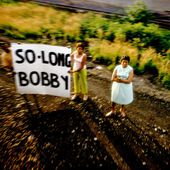 The Robert Kennedy ghost train - artetcinemas.over-blog.com
Wednesday June 5, 1968 the democrat senator of the New - York state Robert Kennedy wins the California primaries for the 1968 presidential election and runs for the Michigan primaries. He pronounces
https://artetcinemas.over-blog.com/2018/12/the-robert-kennedy-ghost-train.html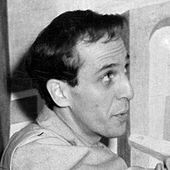 Philip Guston (born Phillip Goldstein (June 27, 1913 - June 7, 1980), was a Canadian American painter, printmaker, muralist and draftsman. Early in his five decade career, muralist David Siquieros ...
Pour être informé des derniers articles, inscrivez vous :