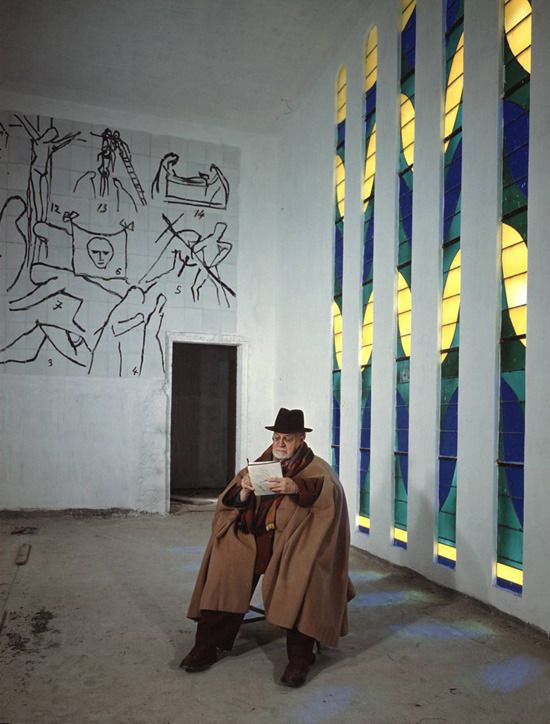 Exhibition until October 10, 2021, Vence Museum, square Frêne 2, 06140 Vence, phone : 04.93.58.15.78, open Thursdays to Sundays (11am - 6pm), ticket full price : 6€, and Rosaire Chapel, 466 Henri Matisse avenue, 06140 Vence, phone : 04.93.58.03.26, Thursdays, Wednesdays, Fridays (10am - 11.30am, 2pm - 5pm), Mondays, Saturdays (2pm - 6pm).
The Vence period of the Matisse painter stays among the most creative of his own art work. Everything begins in 1941 when he is operated giving him a second life like he said. Matisse must relax himself and chooses the quiet city of Vence far from the coast because he is frightened by bombings. He thinks staying there several months but it will be more longer. This six years period of time is leaded by an intense creativy in emergency looking for a colorful inner light. Many people know best this time by remenbering themselves the Rosaire chapel. The Blue, the yellow and the green colors dominate inside the chapel. The roof made with blue and white tiles is surmounted by a big cross. Matisse lives in the villa "Le Rêve" and a young nurse names Monique Bourgeois who has already poses as model for him cures him. When Monique Bourgeois will become nun as sister Jacques - Marie she will ask to Matisse building a chapel because her order must celebrate the office in a garage. The building will be made following the orders of the famous architect Auguste Perret from 1948 to 1951. Henri Matisse paints the walls, makes the church windows and also the religious wardrobes. For underlining better the link that existed between Matisse and the city of Vence a way indicated with blue arrows painted on the ground moves from the Museum to the chapel. Every steps is pounctuated by a Matisse sentence connected with the landscape (Lubiane river, Baous Mountain, ...) where he has finded his own inspiration.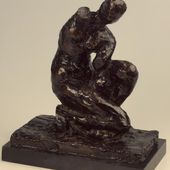 Matisse, metamorphosis - artetcinemas.over-blog.com
Exhibition at the Matisse Museum from February 15 to May 4, 2020, 164 avenue of the Cimiez arenas, 06364 Nice, daily open except Tuesdays, from 10 am to 7 pm, phone : 04.93.81.08.08, ticket full ...
https://artetcinemas.over-blog.com/2020/03/matisse-metamorphosis.html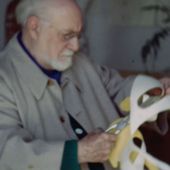 Matisse - artetcinemas.over-blog.com
Silent movie, directed by : Frederic Rossif, writing credits : Henri Matisse, Henri Langlois, produced by : Henri Langlois (Henri, plateforme de la cinémathèque), 7mn 40s, (1951). The founder of the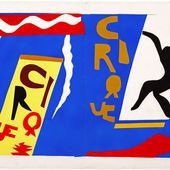 Matisse like a novel - artetcinemas.over-blog.com
Exhibition at the first gallery of the Pompidou Center from October 20 2020 to February 20 2021, Georges Pompidou square, 75004 Paris, daily open (10am - 8pm), ticket full price (11 - 15 €) ...
https://artetcinemas.over-blog.com/2020/12/matisse-like-a-novel.html
Ce site utilise des cookies afin que nous puissions vous fournir la meilleure expérience utilisateur possible. Les informations sur les cookies sont stockées dans votre navigateur et remplissent des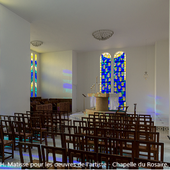 Chapelle Matisse, ou du Rosaire, à Vence.
Vous ne bénéficiez pas des animations car vous avez désactivé Javascript sur votre navigateur! La Chapelle du Rosaire (dite chapelle Matisse) a été réalisée par Henri Matisse pour les sœur...
Pour être informé des derniers articles, inscrivez vous :