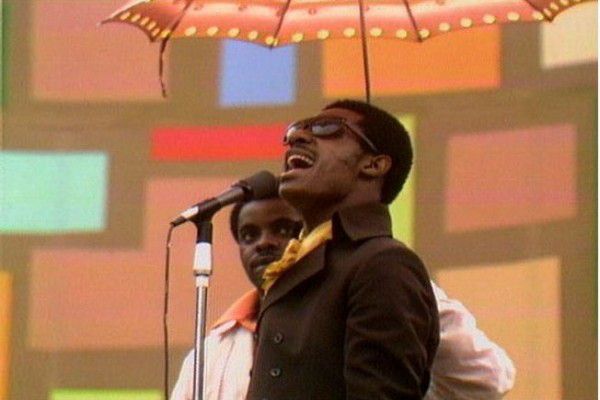 Documentary directed by : Ahmir "Questlove" Thompson, produced by : David Dinerstein, Robert Fy Volent, Joseph Patel, Onyx Collective, Concordia Studio, Play Action Pictures, Larry Bill Production, Mass Distraction Media, Radical Media Vulcan Hulu, Disney +, cinematography : Shawn Peters, film editing : Joshua L Pearson, cast : Gladys Knight, Jesse Jackson, Mahalia Jackson, BB King, Georges Kirby, Abbey Lincoln, John V. Lindsay, Nina Simone, Sly and the family Stone, ..., (2021, 117 mn).
Being famous stays as something very strange. In August 1969 the Woodstock Festival symbol of the hippie "flower power" catches 50.000 people during four days. This event has been highlighted towards a movie. At the same time the third edition of the Harlem Cultural Festival happens on six weeks and nobody talks about it. The TV crews have been called for shooting it but only the producer Hal Tulchin will film fifty hours of rushes staying unknown until their discovery by a DJ and journalist names Ahmir "Questlove" Thompson for making a documentary introduces and awarded at the last Sundance Film Festival. Everything begins in july 1967 when the singer and producer Tony Lawrence proposes in association with the New - York Cultural affairs to build a free festival on six weeks at the Saint Nicholas Church Park. The Festival would be sponsored by the Maxwell House brand. The best African - American singers perform on stage each week and their performances are pounctuated by debates or artistic performances. Two editions are organized in July 1968 and 1969. The 1969 edition arrives a year after the Martin Luther King assassination by an extremist and the people in are shaked by a huge emotion hearing "Take my hand, precious Lord" performing on stage by singers. The American papers weren't attracted by the Harlem Cultural Festival because they just speaks about African - American people at this time only for riots. In spite of this the 1969 edition looks like a turn. Unlicke the elders the youth wear colorful clothes, different hair cut and hear another music than gospel. The 1969 edition appears also as a changing between two generations. The olders consider themselves as "nigger" but the youngers call themselves Black people. The Harlem Cultural Festival stops at the third edition because nobody wants to give money for the 1970 fourth edition of the Harlem Cultural Festival.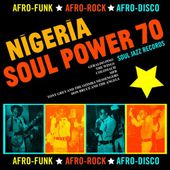 Wake up you ! The rise and fall of Nigerian rock - artetcinemas.over-blog.com
Documentary, directed by : Nkwam Samuel, Bennett Piscitelli, produced : Uchenna Ikonne, Eothen Alopatt, Now Again Records, Verumvitaefilms, narrated by : Uchenna Ikonne, 4mn, (2019). The Nigeria ...
https://artetcinemas.over-blog.com/2020/06/wake-up-you-the-rise-and-fall-of-nigerian-rock-9.html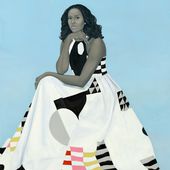 Amy Sherald - artetcinemas.over-blog.com
Amy Sherald becomes to be famous when she paints for the first time the official portrait of the first lady Michelle Obama exhibited in the National Portrait Gallery of Washington DC. Amy Sherald ...
https://artetcinemas.over-blog.com/2020/06/amy-sherald-4.html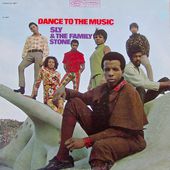 Sly and the family Stone - artetcinemas.over-blog.com
Originaire de la ville de San Francisco Sylvester (Sly) Stone grandit dans une famille de la classe moyenne Afro - Américaine ou la religion et la musique jouent un rôle important. Il se singularise
https://artetcinemas.over-blog.com/2020/07/sly-and-the-family-stone.html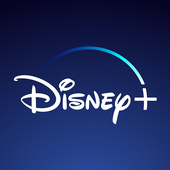 Stream Disney, Marvel, Pixar, Star Wars, National Geographic | Disney+
Disney+ is the home for your favorite movies and TV shows from Disney, Pixar, Marvel, Star Wars, and National Geographic. Sign up for Disney+ and start streaming today.
Pour être informé des derniers articles, inscrivez vous :