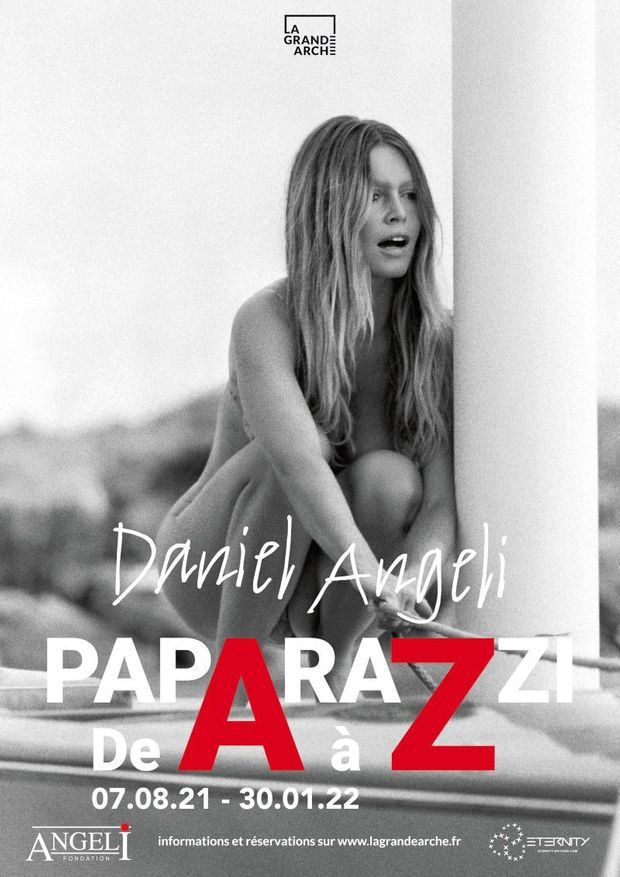 Exhibition until January 31rst 2022 at the big arch roof, 1 parvis de la Défense, 92800 Puteaux, daily open (10am - 7pm), ticket full price : 15€.
The Italian film director Frederico Fellini filmes in 1960 his famous movie names "The dolce vita" depicting the entertainment world at this time. During the shooting he creates a new world "paparazzi" from two others. The first papatacci comes from a small mosquito living in the North of Italy and the other one razzi means flash. This type of photographers disturb the stars way of moving near de Via Veneto in Roma. The paparazzis look like something negative and it seems very strange building an exhibition dedicated to one of them. Daniel Angeli becomes his career as photographer when he was sixteen years old as assistant fot the famous French paper "Jours de France" where he improves his picture way of doing based on reflex. Uninterested by studies he meets another well known photographer Raymond Depardon. The both are friends but they don't follow the same ways. Depardon stays attracted by news and Angeli improves a huge feeling for stars. He begins his paparazzi job by shooting Edith Piaf singing and also wainting for stars arriving in France by the Orly airport. Daniel Angeli travels with stars from Cannes to Saint - Tropez and Gstaad and knows some informations by using a potent informants network and makes a lot of pictures with the help of a sophisticated camera. He succeeds being friend with many people including rock stars like Johnny Halliday because he doesn't want to make trash movies. His way of working ends with the tabloïd papers full of gossips and the smarphones.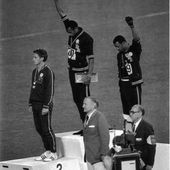 The olympic games for Raymond Depardon - artetcinemas.over-blog.com
Exhibition at the Sport National Museum until February 17, 2019, gardeners boulevard (near the football stadium), 06203 Nice Cedex 3, open every days except Mondays, from 11am to 5pm, ticket full ...
https://artetcinemas.over-blog.com/2018/11/the-olympic-games-for-raymond-depardon.html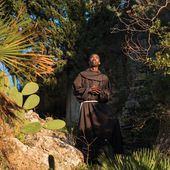 Binidittu - artetcinemas.over-blog.com
Each year in September the San Fratello people curry up towards the streets the statue of a saint named Binidittu (San Benedetto il Mauro). This holly man has been ignored for a long time by the ...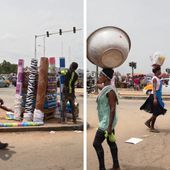 Guy Tillim - artetcinemas.over-blog.com
The war and documentary photographer Guy Tillim belongs to the generation who have taking the succession of David Goldblatt and also belonging to the Afrapix collective. This collective own ...
https://artetcinemas.over-blog.com/2021/04/guy-tillim-0.html
Le Toit de la Grande Arche de la Défense a l'honneur de consacrer les 1 200 m² de son espace culturel à l'exposition " Paparazzi de A à Z " [lire la suite]
Pour être informé des derniers articles, inscrivez vous :