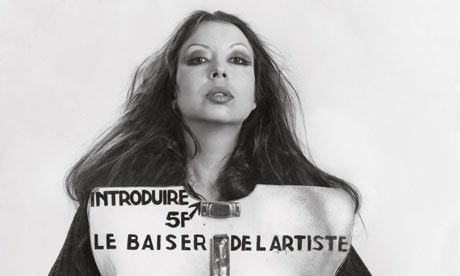 Projections of many videos inside several hotels on the French Riviera (le Windsor, Villa Rivoli, la Malmaison, le West - End, le Splendid) since the begining of December, admisson free.
OVNI at the hotel finds it's roots inside a poem written by Allen Ginsberg "The lion for real" in which he says he has founded a lion and nobody trust him. During the festival the people walk through a video maze among the most famous hotel on the French Riviera. Everything begins at the Malmaison with a video about a keep watching society ("Sea of iron" by Heywon Kwon), and continue with another about the relationship between people and their houses ("Transformation house" by Barbara Visser) until the consequences of a disaster ("Il Grande Cretto di Gibellina" by Petra Noord Kemp). The visitor will also discover the other way of filming imagine by Orlan and how she underlines her artistic life ("Le plan du film" by Orlan). The Villa Rivoli hotel deals with some contemporary themes like privacy ("Room 15" by Iris Martin and Yoann Sorin), wikness ("Fiz Luv Agency") or tragedy ("A Truly shared love" by Emilie Brout and Maxime Morin). The artistic path ends with the West - End hotel giving a view about the young South of France video artists. They speak about rituals ("Adoucir le feu" by Benoit Barbagli), twisting reality ("Artep into my wallpaper" by Antoine Carebroucke), the living inside an hospital for elders ("Jeanne Marguerite" by Lena D.), the fighting for protecting a culture against fascism ("Correfoco" by Camille Franch Guerra) or the danger of some TV shows (Jeremy Guillaud). They also deals with the violence at school ("Usine a profs" by Juliette Guérin), the space conquest ("Emergence" by Célie Hue), the way of making pictures ("My screen gif" by Iris Martin) a TV channel (Sarah Sadik) or the importance of electronics (Madison Bycraft). The visit among videos tapes concludes itself with tourists testimonies about their relationships with people living in during their vacations ("Summer times gifs" by Lion Witter).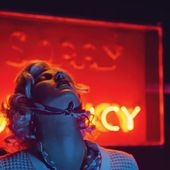 Caméra / Caméra - artetcinemas.over-blog.com
Exhibition of the art galleries Akantus, Analix Forever, Air de Paris, We do not work alone, ARTi, Bubenberg, Catherine Issert, Ceysson et Benetière, Chantier Boite Noire, Continua, Dupré et Dupr...
https://artetcinemas.over-blog.com/2019/12/camera/camera-1.html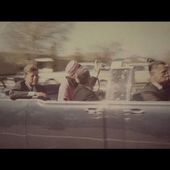 OVNi at the hotel - artetcinemas.over-blog.com
West - End Hotel, Malmaison Hotel, Villa Rivoli Hotel, Splendid Hotel. The last part of the OVNi Festival put together some hotels from Nice for highlighting videos tapes. The West - End on the ...
https://artetcinemas.over-blog.com/2019/12/ovni-at-the-hotel.html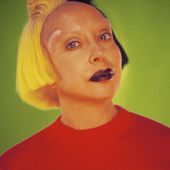 OVNi in the city - artetcinemas.over-blog.com
Video festival in Nice (06000) until December 4, 2021, at the 109 (le Hublot, la Station, le Forum de l'urbanisme et de l'architecture, la Grande Halle), at the MAMAC, at the art gallery Eva ...
https://artetcinemas.over-blog.com/2021/12/ovni-in-the-city.html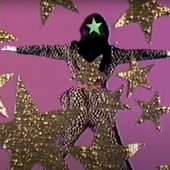 Le festival Objectif Video Nice, une plateforme originale et novatrice dédiée à l'art vidéo. Chaque année à la fin novembre, OVNi fédère nombre d'acteurs culturels de la ville
Pour être informé des derniers articles, inscrivez vous :