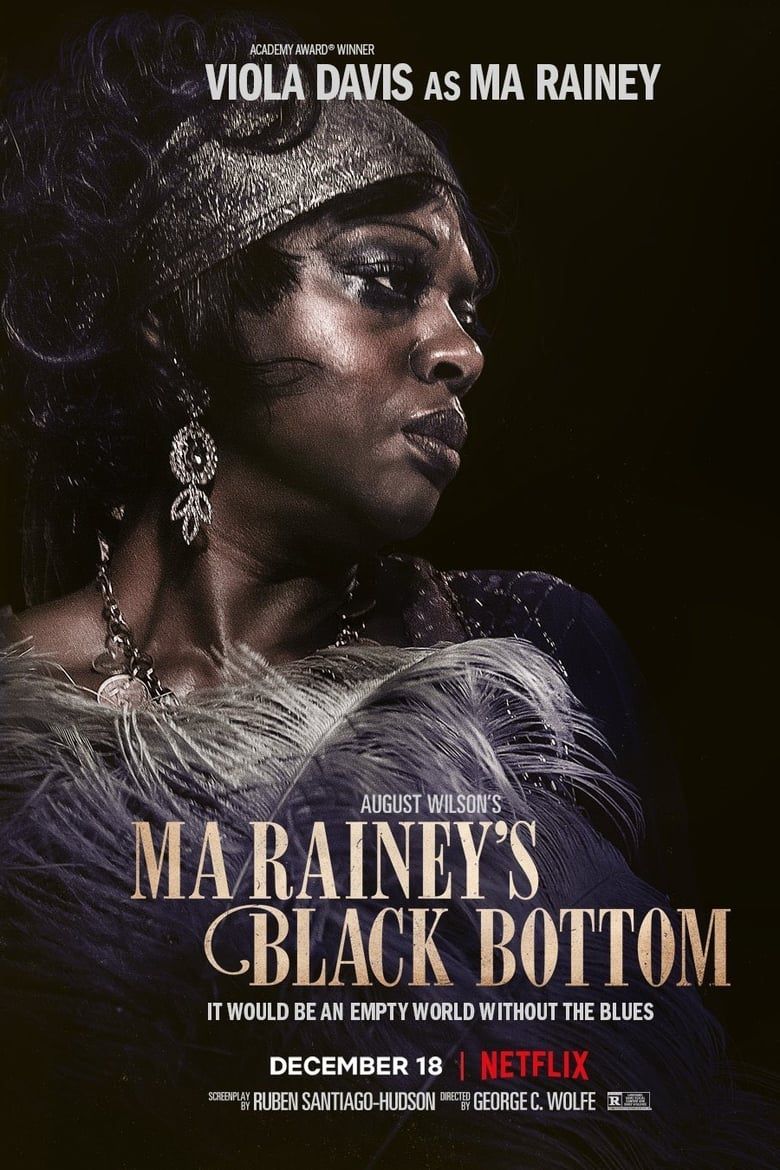 Feature movie, directing by : George C. Wolfe, writing credits : Ruben Santiago Hudson, music : Brandon Marsalis, cinematography : Tobias S. Schliessler, film editing : Andrew Mondshein, produced by : Todd Black, Denzel Washington, Escape Artists, Netflix, cast : Viola Davis, Chadwick Boseman, Glynn Turman, Colman Domingo, Michaël Potts, Taylor Page, Jonny Coyne, Jeremy Shamos, ..., 93mn, (2020).
Ma Rainey known as "the mother of blues" has during the two first decades of the 20th century played an important part in blues singing. The blues comes from slaves songs perform by African - American people in the United - States deep south translating the sorrow and the hard life. Ma Rainey sings blues but also rise it up with the band she has built. In 1923 she makes a deal with Parmount Records for recording a hundred songs with famous musicians like Louis Armstrong or Coleman Hawkins. The film director George C. Wolfe adapts a play dealing with this period of time underlining the way of making during a recording session. The diva (Viola Davis) wants to take her time but among the musicians the young and talented Lewe Greene (Chadwick Boseman) follows another purpose. He doesn't agree with the rules, try to seduce a girl names Dussie and gives a political meaning to the music he plays. The relationship between Ma and Lewe becomes to be very tough until the end of the movie. "Ma Rainey's Black Bottom" tributes a famous blues singer who stays as someone potent for Bessie Smith, Billie Holiday or Dinah Washington. It also remain us the actor Chadwick Boseman diseappers too early after his performance in "Black Panther" (2018).
Soul - artetcinemas.over-blog.com
Film directed by : Pete Docter, Kemp Powers, writing credits : Peter Docter, Kemp Powers, Mike Jones, produced by : Disney Pixar, Marvel, National Geographic, Kiri Hart, Valérie Lapointe, Dane ...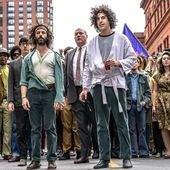 The trial of the Chicago seven - artetcinemas.over-blog.com
Drama, history, thriller, directed by : Aaron Sorkin, writing credit : Aaron Sorkin, produced by : Stuart Besser, Matt Jackson , Laurie McDonald, Walter parkles, Marc Platt, Steven Spielberg, Tyler
https://artetcinemas.over-blog.com/2021/05/the-trial-of-the-chicago-seven.html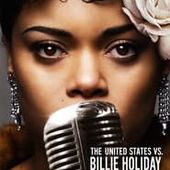 The United States vs Billie Holiday - artetcinemas.over-blog.com
Movie directed by : Lee Daniels, Writing credits : Susan Lori Parks, Johann hari (based on his book "Chosing the scream, the first and last days of the war on drugs"), produced by : Jordan Fudge ...
https://artetcinemas.over-blog.com/2022/01/the-united-states-vs-billie-holiday.html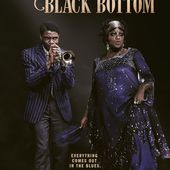 Ma Rainey's Black Bottom (2020) - IMDb
Ma Rainey's Black Bottom: Directed by George C. Wolfe. With Viola Davis, Chadwick Boseman, Colman Domingo, Glynn Turman. Tensions rise when trailblazing blues singer Ma Rainey and her band gather at
Pour être informé des derniers articles, inscrivez vous :