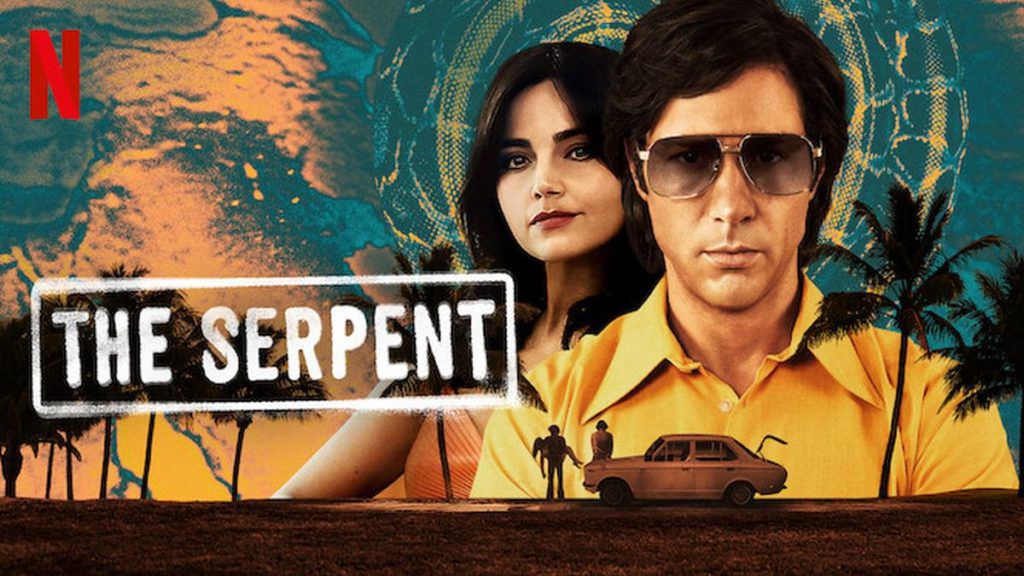 TV serie directed by : Hans Herbot, Tom Shankland, writing credits : Richard Warlow, Toby Finlay, produced by : Oliver Akerman, Cait Collins, Stephen Sallwood, Richard Warlow, Emily Russell, Paul Testar, Elizabeth Kilgarriff, Preethi Mavahalli, Tom Shankland, Damien Timmer, BBC, Netflix, cinematography : Seppe Van Grieke, Si bell, Antun Martens, film editing : Helen Chapman, Malcolm Crowe, Danielle Palmer, Mark Thornton, Miika Leskinen, music : Dominik Thornton, Miika Leskinen, music : Dominik Scherrar, cast : Tahar Rahim, Billy Howle, Jenna Coleman, Ellie Bamber, Mathilde Warnier, Gregory Isvarine, Tim McInnerny, ..., 8 episods, (2021), 7h 58mn.
Serial killers always fascinates people loving bloody sensations. Charles Sobhraj known as "The serpent" stays among these type of criminals because he owns all the characteristics : rejected by his parents and cruel against the animals. This born of adultery child is early left by his both parents and begins to fall in criminality during his childhood. At the beginning of the 1970's Sobhraj decides to steal and kill by using poison the young hippies moving to Katmandou for finding a new spirituality. With the help of a Canadian women Marie - Andrée he succeed to seduce by his speech young westerners before acting. Twenty people will meet Sobhraj before he will be sentenced. BBC wanted to adapt on screen the Sobhraj life with William Friedkin as film director and Benicio del Toro as the main character but it didn't happen. Netflix takes back the project and gives the part to the French actor Tahar Rahim who knows the Sobhraj story for reading it in a paper when he was young. For performing the actor has changed his physical aspect like Sobhraj has done. "The serpent" show us also with the support of flash back the way how Sobhraj has been arrested. The policemen of South - Eastern countries weren't interested by the Sobhraj crimes and the case has been resolved only by the obstinacy of two foreign diplomats who have found evidences. "The serpent" deals at the end about the sunset of the hippie dream broken by reality and the real Sobhraj inside his jail wants now writing a book on his life for earning money.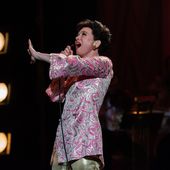 Judy - artetcinemas.over-blog.com
Biopic directed by : Rupert Goold, writing credits : Tom Edge, production : 20th Century Fox, BBC Film, Calamity Films, Pathé, Roadside Attractions, LD Entertainment, cinematography : Ole Brait ...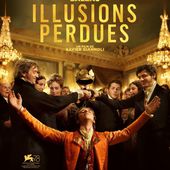 Lost illusions - artetcinemas.over-blog.com
Feature movie directed by : Xavier Giannoli, writing credits : Jacques Fieschi, Xavier Giannoli from the novel "Lost illusions" written by Honoré de Balzac (1837), produced by : Olivier Delbosc ...
https://artetcinemas.over-blog.com/2022/01/lost-illusions.html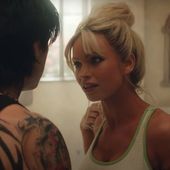 Pam and Tommy - artetcinemas.over-blog.com
TV serie, 8 episods, directed by : Craig Gillespie, writing credits : Robert Siegel, cinematography : Paula Huidobro, producers : Megan Ellison, Dave Franco, Evan Goldberg, Sue Naegel, Seth Rogan ...
https://artetcinemas.over-blog.com/2022/02/pam-and-tommy.html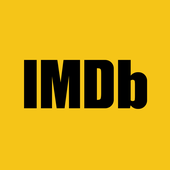 IMDb: Ratings, Reviews, and Where to Watch the Best Movies & TV Shows
IMDb is the world's most popular and authoritative source for movie, TV and celebrity content. Find ratings and reviews for the newest movie and TV shows. Get personalized recommendations, and learn
Pour être informé des derniers articles, inscrivez vous :